There are no words for this: A 22-year-old rapper and producer living in Harlem finally met the 81-year-old woman he considered his "best friend."
Spencer Sleyon, who raps under the name Half Empty, played Rosalind Guttman on the Words With Friends app every day for five months straight. He was able to travel from New York to Florida to meet her last week.
Sleyon won about 60 percent of the games he played against Guttman, but the biggest prize was his interaction with his opponent, a retiree living in Palm Beach, Florida.
"Sometimes we'd speak about personal things, but nothing extra personal," Sleyon told The Root. "Politics, the election, hurricanes." He told ABC News that Guttman was "someone I could confide in."
He was living in Maryland when the games started, but logged off the app five months later because his life had become "too hectic."
Sleyon lost touch with his Words with Friends opponent after he moved to New York three months ago, until Pastor Amy Butler, the mother of a high school friend, reconnected them. He'd told Butler about Guttman, whom he called his "best friend."
He was apparently impressed with Guttman played the word "phat" in an early game, while the retiree was impressed with the "masterful alliteration" in Sleyon's username, "FUCKFACEFILTH," according to The Root.
Butler was impressed that a game could help cross a divide of both culture and age, and vowed to bring Sleyon and Guttman together. Sleyon told Washington, D.C. TV station WTTG that Butler came to him a few weeks later and asked if he would like to fly to Florida to meet Guttman.
Sleyon was game. On Thursday, he and Butler traveled from New York to West Palm Beach so that he could finally have words with his friend.
They had lunch on Friday and Guttman showed Sleyon and Butler around her neighborhood, according to The Root.
As of Monday, Sleyon's tweet had more than 1 million likes and was retweeted more than 240,000 times.
The app itself responded to the story on Twitter.
But to be honest, this tweet summed up the overall reaction:
Sleyon is happy that his meeting with Guttman has touched people.
"Whatever people want to take from this story and however it makes them feel, I'm just glad and Rosalind and I can bring that to people," he told The Root.
Before You Go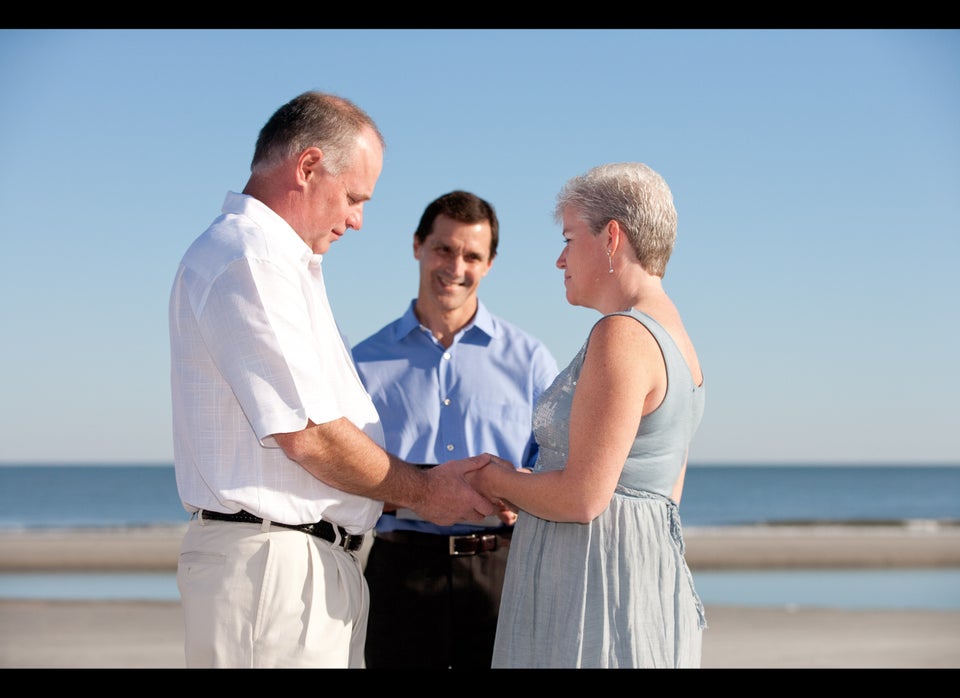 Words With Friends Couple Wedding Day
Popular in the Community