Working a 9-to-5 desk job is not for everyone. Forget the humming of the air conditioner and the gray walls of a cubicle; some people just really don't work best in an office environment. However, that doesn't mean you aren't suited for a fantastic job in a lucrative industry.
According to NBC News, 80 percent of Americans perform little to no physical activity at their jobs, most of which include sitting at a desk with a plant, a corkboard, and a sad-looking break room with fluorescent lighting (if you are reading this in a similar location, apologies for my on-the-money description).
Now's the time to break out of your rut. We've teamed up with Best Buy to present 12 industries that can keep you out of the office and on your own schedule.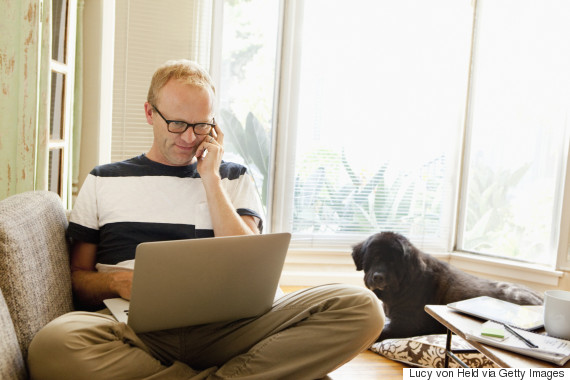 Translation services: If you speak more than one language, translation could be the perfect opportunity for you. Organizations like Gengo allow you to do your work through a third party, or you can work on your own to get certified by passing a translation test. Either way, you can operate right out of your home, and make more than $40,000 annually.
Graphic/Web design: With a number of companies looking to hire designers -- while they also look to save on desk space -- this turns out to be a freelance-friendly field, as well. Sign up for a Web design class and work on your craft, and you could easily make a $65,000 salary right from your couch.
Writing: As with a number of creative jobs, freelance writers often work straight out of their living rooms or nearby coffee shops. Whether you pitch to specific publications and gain steady employment through that, or work with third parties such as Content.ly to contribute articles, writers can set their own hours and location, making it an ideal "office optional" position.
Market Research: For a company to thrive in a competitive environment, it likely will turn to market researchers to analyze data and conduct research on its product and consumers. Whether you are one to actually digest this information, or are looking for opportunities to contribute to market research studies, you can often work with little more than a laptop and some simple software.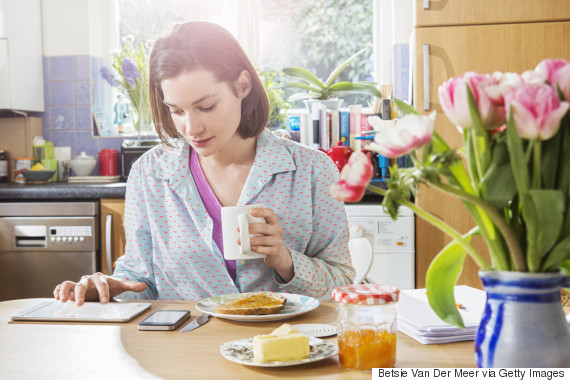 Personal Assistance: Thanks to the advent of the Internet, many busy people don't need someone physically at their side to help them with important tasks. Personal assistants set up appointments, manage schedules, and organize tasks for executives and the average busy mom alike. With no certification required and an average salary of $14 per hour according to PayScale, this can be a pretty cushy job.
Accounting: Believe it or not, many personal accountants don't work out of a downtown office. A number of people skip the office entirely and set up personal accounting services right out of their homes. (Even some corporate CPAs moonlight on their own.) And while having CPA certification will certainly help your rates, anyone with a client base and accounting background can set up on his or her own.
Transcription services: Have you always prided yourself on speedy typing and exceptional auditory skills? Then becoming an at-home transcriptionist might be right up your alley. While some transcription focuses on specific industries, many people are looking to get interviews and other verbal recordings down on paper. Sign up through a service like Transcription Professionals or venture out on your own!
Public Relations: Since PR is such a communications-driven industry, it might seem counterintuitive to think you could do it from your living room. But thanks to online services and telecommunications, you can do just that. And according to U.S. News, the median salary for PR specialists keeps climbing every year.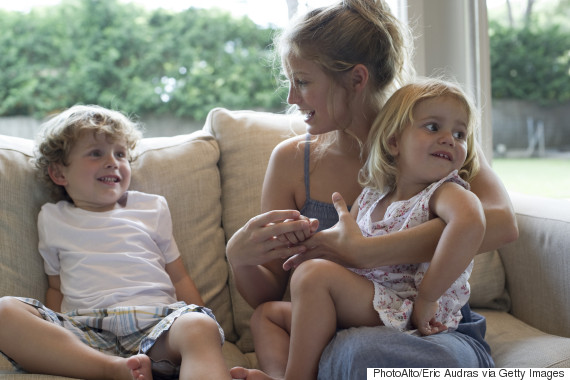 Nannying/Childcare: While professional childcare services require licensing, many nannies and babysitters for individual children work out of their own homes. If you are looking after a young child or an infant who needs only minimal entertaining, working from the comfort of your home can be easy, safe and reliable.
Financial planning: Similar to accountants, financial planners don't need to sit in a corporate office to get the job done. With some easy software, a laptop, and some financial know-how, this can be the ultimate work-from-home gig.
Sales: For a number of companies, especially smaller startups, sales representatives don't need to work from the office. Many responsibilities include sending emails, making phone calls and setting up meetings with clients -- all of which can be performed remotely. While this position can be based on commission, the average rep can make a pretty penny.
Fact-checking: With self-publishing becoming more popular every day, fact-checking has become an integral part of the freelance writing business. Working part-time as an independent fact-checker for an author can be a great way to rake in some extra dough right from your couch.
Get the most out of both work and play time. Visit www.bestbuy.com for the very latest 2-in-1 devices.
REAL LIFE. REAL NEWS. REAL VOICES.
Help us tell more of the stories that matter from voices that too often remain unheard.