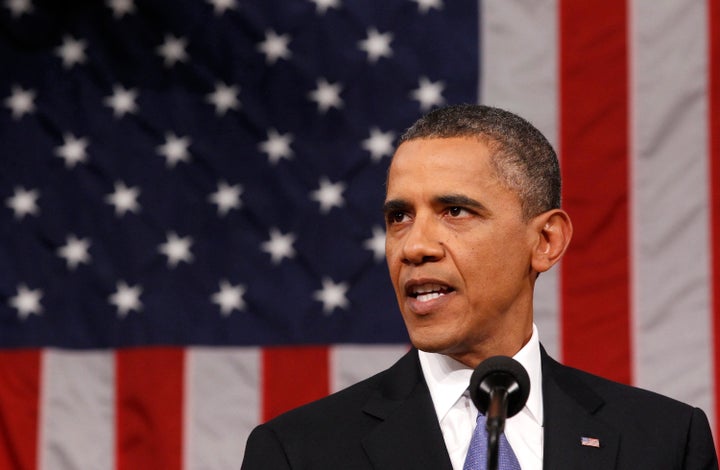 WASHINGTON -- The Labor Department announced Monday that it plans on amending the federal rules on family and medical work leave, making it easier for both airline workers and the relatives of veterans to take a protected break from work without fear of losing their jobs.
Department officials said the changes will fix a two-decade-old technicality that made it difficult for airline crews and pilots to accrue medical leave, thanks to their unique hours and scheduling. The changes will also provide more generous leave opportunities to military families, allowing caregiver leave to relatives of veterans for up to five years after military service in any branch. Under current law, such leave is only eligible to relatives of active National Guard members and reservists.
On a call with reporters, Labor Secretary Hilda Solis tied the changes to themes from President's Barack Obama's recent State of the Union address, in which he said, "Americans who work hard and play by the rules every day" deserve a "fair shot" in the modern economy.
"President Obama has said this is a make-or-break moment for the middle class," Solis said. The work-leave changes, she went on, are "critical to rebuilding an economy where hard work pays off and responsibility is rewarded."
The 19-year-old Family and Medical Leave Act allows eligible workers to take an unpaid break from work to deal with certain family or medical issues -- for instance, up to 12 weeks for the birth or adoption of a child. According to Veda Shook, president of the Association of Flight Attendants-CWA union, many airline crew members haven't qualified for the protections because of the way their employers tally their hours. The new rule, she said, will better account for the unique scheduling for flight attendants, many of whom have to work layovers and remain on-call for long stretches.
"It was an uphill battle for many years," Shook said Monday. "This provides peace of mind and real protection for hundreds of thousands of families."
Representatives with the industry trade group Airlines for America said they'll be reviewing the proposal related to airlines and providing feedback to the Labor Department. The rules will undergo a public-comment period before being finalized.
The changes in the law for military families will take into better account the strain of repeat deployments and the long-term struggles of veterans of the wars in Iraq and Afghanistan. For example, by allowing leave at any point within five years of the military service period, a relative could theoretically care for a veteran suffering from post-traumatic stress disorder whose symptoms weren't immediately evident.
Calling all HuffPost superfans!
Sign up for membership to become a founding member and help shape HuffPost's next chapter
BEFORE YOU GO