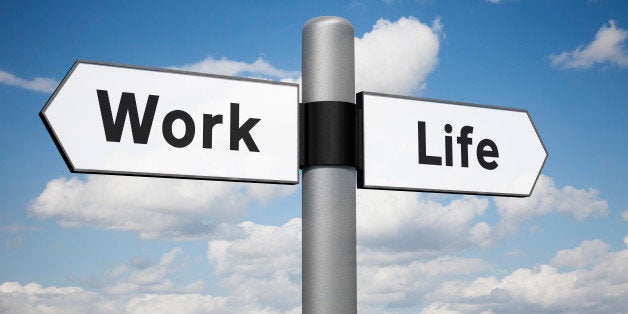 I don't believe in work-life balance. It implies there will be a perfect balance between career and lifestyle, and that is just not possible. I believe in creating your own manageable balance. This usually looks like an internal balance that is defined by you. Manageable balance allows you to create your satisfaction. The key here is that it is internal, it is personal, it is your balance.
There is no secret, pill or magic wand that can be waved to create balance. There aren't 10 questions you can ask yourself that will magically make you balanced. Sorry... it takes work, and a lot of it. It is personal and you must analyze your own needs in order to achieve balance.
Steps to Creating a Manageable Balance:
1.Know your Values. You must know your top values and how fulfilled you are in those values. This is an exercise coaches do with their clients to ensure that their day to day lives and actions are centered back into what they value.
2.Document your goals & to-dos. You won't be good at balancing internally if you haven't gotten all your goals and to-do's out of your head. Have you ever had one of those days where you are busy all day and at the end of the day you say, "I got nothing done". You probably never wrote out what you needed to do so there was no recognition of the completion. You need to be able to recognize the accomplishments and cross them off the list to move forward.
3.Prioritization is the key to balance. You must be able to see your values, know your goals and to-dos, then prioritize. If you have a value of fitness and a goal to run 1 mile a day you need to prioritize that mile. Being able to place the tasks and goals in order of importance will leave you feeling more satisfied along the way.
4.Celebrate wins! Be sure along the way you are celebrating your accomplishments. You need to be seeing the good and the progress along the way.
Related