By: Chad Brooks
Published: 10/23/2014 06:22 AM EDT on BusinessNewsDaily
In the past, discussions surrounding flexible work schedules have tended to focus more on women than on men. But as gender roles have shifted and women and men have taken on similar roles in their households, that conversation is changing. More than three-quarters of men in the United States are now working flexible schedules, and 77 percent of them are comfortable doing so, according to a new study.
"It's surprising how much men are now embracing flex [time] and dreaming of more," Carol Evans, president of Working Mother Media, said in a statement.
Many men are using their flexible schedules as a way to play a more active role in their home and family lives. Specifically, 85 percent of men who work flexible schedules use the flex time to take care of family, and nearly 50 percent use the time to take care of household needs.
Jennifer Owens, editorial director of Working Mother Media, said flexible work schedules could help men balance their professional lives with their home and family responsibilities.
"While working moms have led the fight for flex [time], we can't assume that ours is the only way," Owens said. "We must ask men what they need to be the best employees and best fathers they can be, and how flex [time] can work for them as well."
Most men prefer a mix of working from home and at the office, the study found. The most popular options selected by the survey participants were working in the office full-time but occasionally from home, and working from home one or two days a week.
Regardless of their options, working too much from home can be a bad thing for many men, the research found. In fact, men who telecommute five days a week are the most stressed — even more so than men who don't have flexible schedule options, the study discovered.
Men attribute that stress to feeling like they can't get away from their work, that their commitment to their job is constantly being questioned and that they feel isolated.
The study found that more than 60 percent of men work for an employer that can and does support flexible scheduling. However, more than a quarter said their employer could support flexible scheduling but doesn't.
Karyn Twaronite, Ernst & Young global diversity and inclusiveness officer, said men are too often an afterthought in conversations about working parents and workplace flexibility.
"Our experience and research show we have to shift our thinking, our offerings and our communications to be much more modern and more inclusive of men," Twaronite said. "Everyone wants to have meaningful work and personal lives, and flexibility is a great equalizer, helping men and women to achieve their professional and personal goals."
The study was based on surveys of 1,000 U.S. men with an average age of 39 and an average income of $67,000. Overall, 65 percent were married/partnered and had at least one child living in the household.
Copyright 2014 BusinessNewsDaily, a TechMediaNetwork company. All rights reserved. This material may not be published, broadcast, rewritten or redistributed.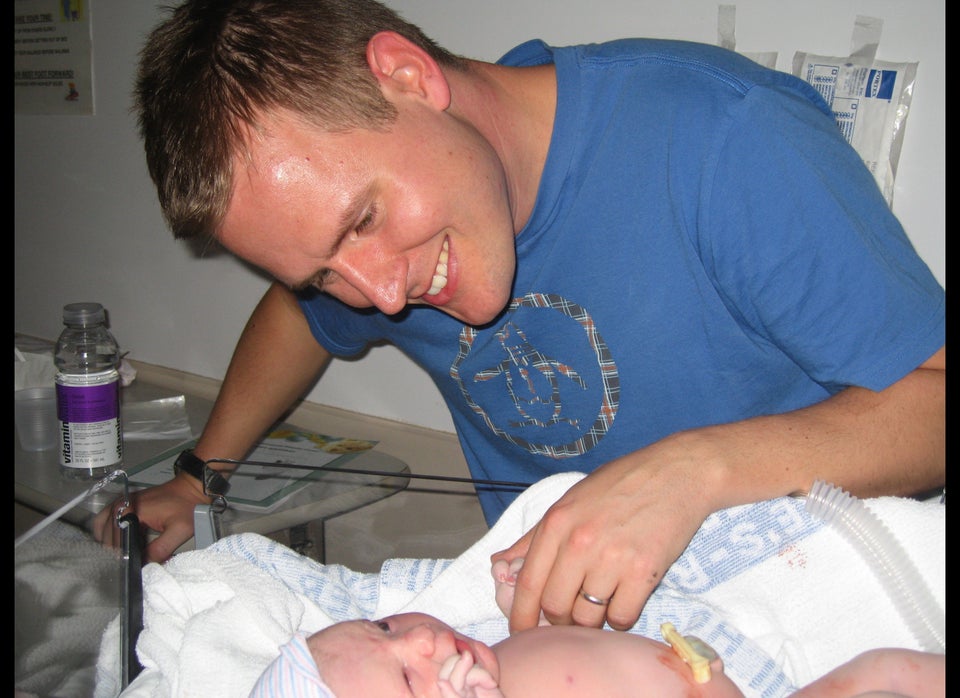 First Photos Of Dads And Babies