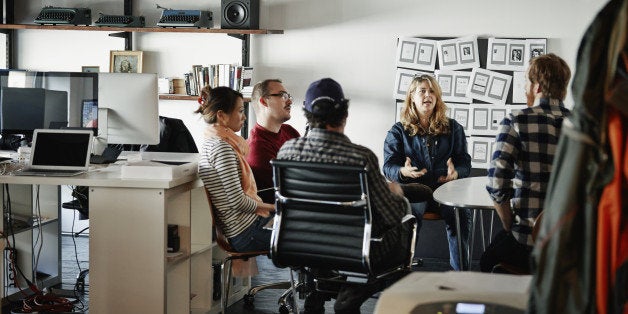 By: Chad Brooks
Published: 07/22/2014 06:28 AM EDT on BusinessNewsDaily
If your goal is to have a successful work-life balance, certain jobs will help you get there more than others, new research finds.
Based on employee reviews, the highest-rated jobs for work-life balance were data scientists, SEO specialists, tour guides, lifeguards and social media managers, according to a survey by the online career site Glassdoor.
Employees currently in jobs in the top five for work-life balance said their positions afforded them the opportunity to have a lot of fun, work with co-workers they like and easily take time off when needed.
Scott Dobroski, a career trends analyst at Glassdoor, said that having a positive work-life balance is important for both employees and employers.
"Professionals with a healthy work-life balance tend to report higher satisfaction in their jobs," Dobroski told Business News Daily. "By maintaining a quality work-life balance, professionals are often motivated to work hard and be productive, helping to avoid burnout."
The rankings were based on at least 20 work-life balance ratings per job title shared on Glassdoor between July 2013 and July 2014.The ratings were based on a five-point scale, with 1 equaling very dissatisfied and 5 equaling very satisfied.
Here are this year's 20 best jobs for work-life balance:
Data scientist – 4.4
SEO specialist – 4.3
Tour guide – 4.3
Lifeguard – 4.3
Social media manager – 4.3
Group fitness instructor – 4.2
User experience designer – 4.2
Corporate communications – 4.1
Firefighter – 4.1
Equity trader – 4.0
Law clerk – 4.0
Investment analyst – 4.0
Administrative assistant – 4.0
Office assistant – 3.9
Sales representative – 3.9
Help-desk technician – 3.9
Substitute teacher – 3.8
Carpenter – 3.8
Real estate broker – 3.8
Game designer – 3.8
Copyright 2014 BusinessNewsDaily, a TechMediaNetwork company. All rights reserved. This material may not be published, broadcast, rewritten or redistributed. ]]>