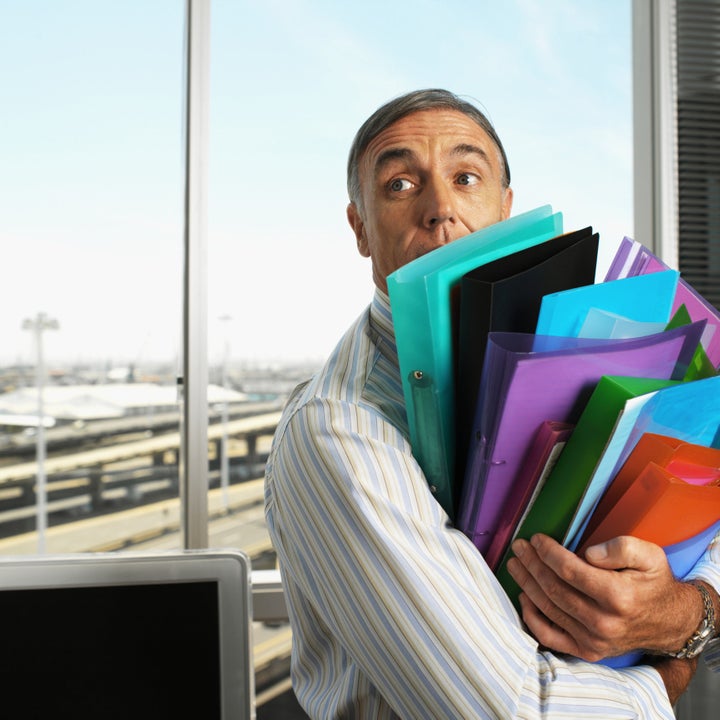 We hear a lot about the struggles modern parents face in juggling work and family needs. Meeting the demands of today's 24-hour, Blackberry-fueled workplace and still finding time for your kids (let alone time for yourself) can seem next to impossible. But here's the thing that should really scare every busy, overworked parent: It doesn't get any easier.
For the majority of Americans, the dream of shipping your kids off to college and retiring to an oceanfront condo has become just that -- a dream. Most seniors today find themselves still struggling to balance the demands of work and family. Older workers make up a larger portion of the workforce than ever before, with many people working full-time well into their 60s and 70s, either because they enjoy their jobs and want to keep contributing, or simply because they don't have enough savings to retire securely.
On top of this, older workers have increased family responsibilities, too. The majority of children now grow up in families in which both parents work full-time, meaning that grandparents take on a larger role in childcare. What's more, with people aged 18 to 26 hit harder than anyone else by the recession, many parents now find themselves still providing financially for their grown children, right when they expected to be easing into their own retirement. Add in the fact that seniors often need to devote significant time to their health and well-being, not to mention personal pursuits such as volunteering in one's community, and it should be clear that the work-life juggle doesn't stop, or even slow down, just because you've hit 62 (or 72 or 82).
So what do we do about it? The answer is that we have to change the way we work. The traditional, rigid structure of the workplace, where every employee works full-time, year-in and year-out, with few opportunities for time off or adjusted schedules, doesn't work very well for anyone anymore. But it's particularly problematic for seniors who have already been running this grueling work-life marathon for 40 or 50 years and are told that their only options are to stop altogether or keep going at the same pace. Companies need to provide new options that embrace the expertise and experience of our older employees and allow them to contribute to their workplaces while still living a balanced life.
Many companies have already introduced such options, including phased retirement, job sharing and flexible work arrangements that provide for shorter hours, alternative schedules or increased time off. Older workers frequently report that such arrangements are even more important than salary, which makes this an ideal change for cash-strapped companies that can't offer raises right now. However, only a small percentage of older workers have such options at their disposal. A recent survey from Cornell University found that 73 percent of companies say they would permit an older worker to reduce hours, but only 14 percent had formal policies that allow for this to happen.
If we want to ensure that our workplaces remain productive as our population rapidly ages, this has to change. By 2015, workers over 65 will constitute 20 percent of the workforce, and they already make up an increasingly large percentage of managers, supervisors and executives. Yet most employers have not developed strategies for retaining these employees.
Without increased opportunities for workplace flexibility, we are going to see more and more older workers hitting a wall and feeling like they can't continue. This isn't just about respecting our elders. It's about crafting workplaces that keep employees happy and engaged, and giving employers the chance to keep productive, efficient people in the workforce longer. There may no longer be a set age at which Americans can expect to stop doing the work-life juggle, but with the proper planning, we can make sure everyone is able to juggle successfully.