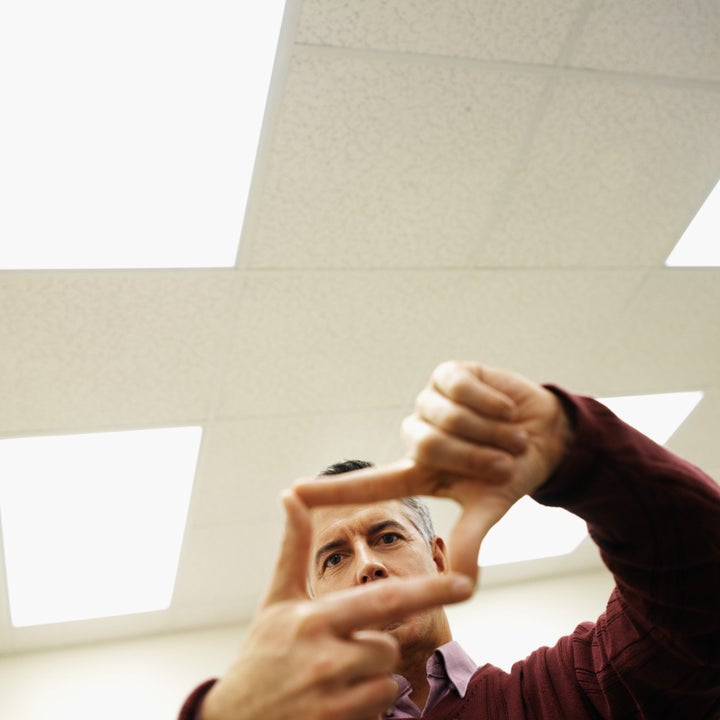 Have you noticed that there are signs of possible life in this most difficult of economies?
I suppose that could depend on who you are or where you are to some degree. However, no matter where you are or what your current situation might happen to be, you will undoubtedly encounter more unplanned hiccups in the coming year. While avoiding the unexpected would be nice, there is something you can do that can make a significant difference in how you experience your life, your job or your business no matter what turns up as the year unfolds.
Whether you run a small business, work in a large organization or are trying to find a job in the aftermath of the worst economy of our lifetimes, you are bound to encounter another year of challenges, roadblocks and unanticipated twists and turns in the road ahead. As the unexpected shows up, the key question you will need to consider as you figure out how to work around whatever winds up in your way will have less to do with the actual challenge in front of you and more to do with how you approach the challenge.
How come some people seem to fare better in the face of adversity than others? How come some businesses manage to scrape by while others in the same field just wither and die?
The difference may come down to your mindset, or, dare I say, your attitude when faced with a challenge. Your biggest problem may not be the problem itself as much as it is what you tell yourself about it.
As I was preparing to write my new book, Workarounds That Work: How to Conquer Anything That Stands in Your Way at Work, I interviewed Irwin Carasso, a very creative entrepreneur who has started several successful businesses over the years. Irwin has encountered any number of problems along the way so I figured he might have a few cool tips on how to work around roadblocks. He told me something I had not expected, but something that carried a profound ring of truth" the moment he said it to me. Irwin told me that the notion of labeling something a problem was both a "problem" to be worked around itself as well as a form of self imposed limitation.
"The very nature of labeling something as a problem automatically sets it up as a block to going forward in a number of ways. I always chose to look at problems more like puzzles and had fun finding a more creative way to deal with them."
Irwin's career went from working in a grocery store to starting Tree of Life, the nation's first major distributor of natural and organic foods. After he sold Tree if Life, he wound up starting Lazy Acres, an independent full service grocery store of his own in Santa Barbara, CA, featuring natural and organic foods. Indeed, he encountered any number of "problems" along the way (financing, accessing products to distribute, finding stores to carry the product, creating a distribution network, etc). However, at each turn, he chose to approach his challenges as puzzles, something he could have fun with rather than becoming bogged down in the negative side of problems.
One example Irwin shared with me might be quite telling if you find yourself up against a problem in business: shortly after he started his grocery store in Santa Barbara, he began to notice that they were throwing away all kinds of produce every day due to bruising and other cosmetic issues. Customers didn't want to buy fruits and vegetables with cosmetic blemishes, even though the produce was otherwise just fine.
He also discovered that his meat, fish and poultry departments were also generating quite a bit of scrap in the trimming process. All of this waste amounted to thousands of dollars every week.
Not being a big fan of throwing a way food, he reframed the problem of wasted food as a puzzle to be solved. How could he turn waste into something valuable that would benefit both the store and his customers? With this mental shift, he came upon a solution that today is commonplace in grocery stores everywhere: how about starting a soup bar? Soups don't care if the potato is bruised or if the asparagus spear is broken. Bones left over from trimming meat make great flavor bases for soup stocks. His soup bars became one of the most successful parts of his store! Not only had he solved the problem of food going to waste, but he also created a service to customers who needed high quality, organic foods that were easy to prepare and serve.
As I point out in my new book, Workarounds That Work, not all workarounds work equally effectively and rarely are they perfect solutions. However, you don't need a perfect workaround in order for things to improve, you just need something to get going again. The next time you are faced with a problem, remember Irwin's advice and reframe that problem as a puzzle. Puzzles have solutions and that problem you are holding onto right now just might contain a key piece to the whole puzzle coming together.
I would love to hear from you about your ideas and what choices you have that will help you work around whatever stands in your way. Please do leave a comment here or drop me an email and let me know your experience.
If you would like a free chapter of Russell's new book, "Workaround That Work: How To Conquer Anything That Stands in Your Way At Work," click here.
Join Russell for an interactive speech and workshop on the subject of "Workarounds That Work" in Santa Monica on Jan. 26, 2011 at 7:00 p.m. PST. Click here for more information.
Russell Bishop is an educational psychologist, author, executive coach and management consultant based in Santa Barbara, Calif. You can contact Russell by e-mail at russell@russellbishop.com.
Popular in the Community