 Job applicants are testing positively for drugs at rates not seen since 2007.
According to data given exclusively to The Huffington Post by Quest Diagnostics, a medical lab research company, the rate of positive results for pre-employment urine screening increased by 5.7 percent since 2011.
"Employers are having some difficulty finding employees who can pass their drug tests," said Dr. Barry Sample, director of science and technology for Quest.
Marijuana continues to be the drug most commonly used by American job seekers, according to Quest's data. That said, only 2 percent of the 3.4 million urine tests analyzed from the first six months of 2012 came back positive for pot. Amphetamines, the second most prevalent drug, only showed up in 0.86 percent of cases.
Here's a map of positive drug tests results for marijuana: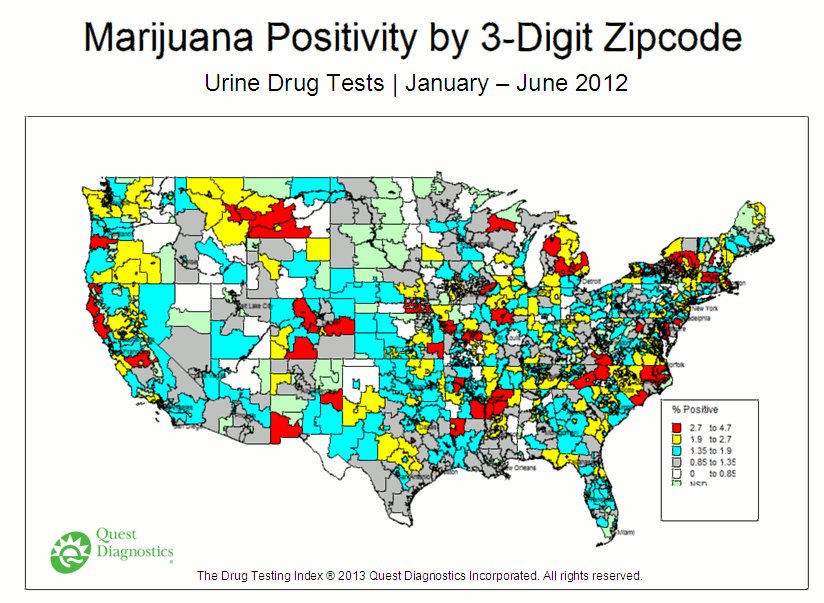 The Drug Enforcement Administration insisted in a January filing that marijuana legalization would promote increased drug use, HuffPost previously reported. But Sample, who said Quest has been compiling data on workplace drug tests for 25 years, said he has found no correlation in the data between states that have decriminalized or legalized the use of marijuana and positivity rates for pre-employment drug tests. Employers can still promote a drug-free work environment independent of state law, he noted.
Indeed, employers still have the right to ban drug use in the workplace, and state law does not diminish their power to do so, according to the Cleveland-based law firm BakerHostetler.
But as workers' attitudes toward drugs like marijuana shift, employers may want to rethink the wisdom of drug testing.
"Employers are going to have to take a hard look at their policies and decide if they want to do drug testing," said Holli Hartman, counsel at BakerHostetler. "[Marijuana] is still an illegal drug on the federal level, but employers are still going to have a lot of discretion to decide what goes on in the workplace and also what their employees do outside of the workplace to some extent."
Related
Before You Go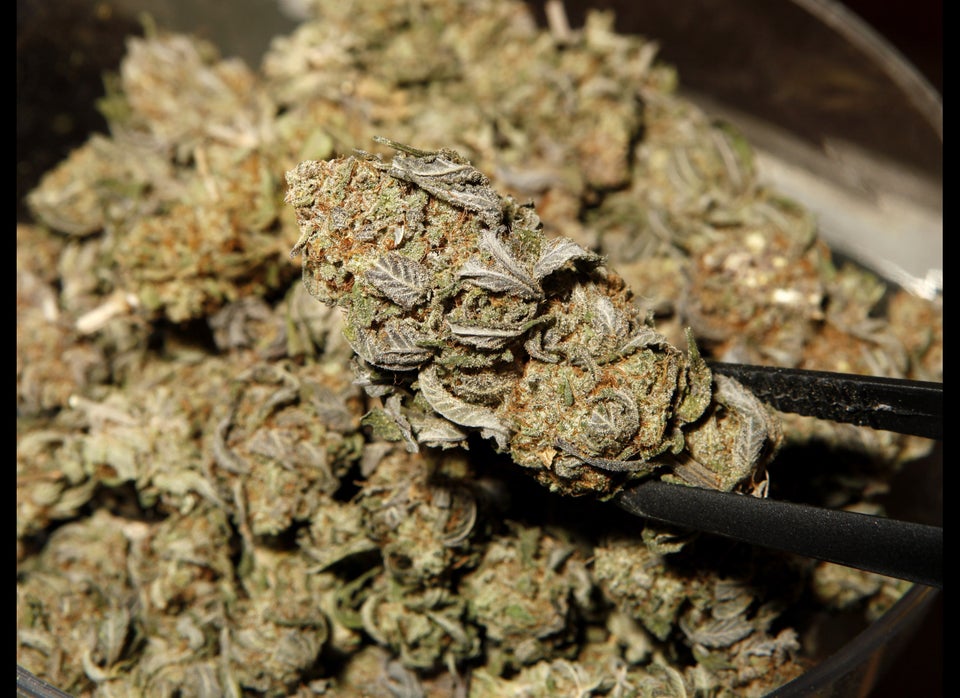 16 Facts About Marijuana And The U.S. Economy
Popular in the Community