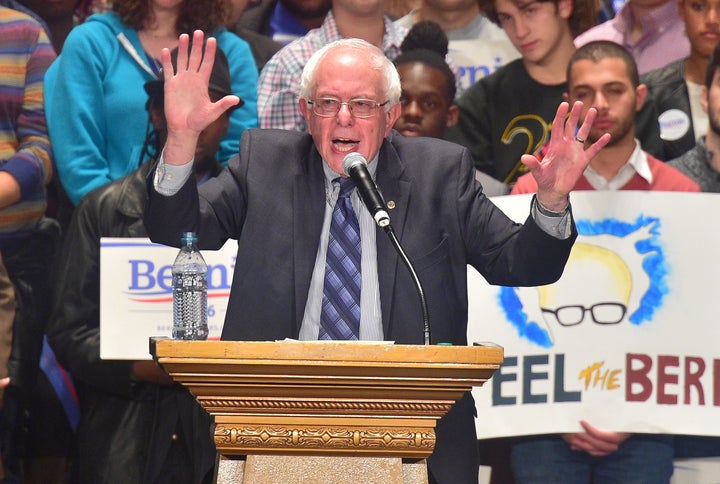 WASHINGTON -- The Working Families Party endorsed Sen. Bernie Sanders' (I-Vt.) bid for the Democratic presidential nomination Tuesday, after an overwhelming majority of its members backed the progressive candidate. It is the first time the party has formally backed a candidate in a national election.
Over 87 percent of Working Families Party members voted for Sanders, compared to 11.5 percent for former Secretary of State Hillary Clinton and 1.1 percent for former Maryland Gov. Martin O'Malley. The final endorsement decision was based on both the membership vote and the votes of the group's national advisory board.
"We want to live in a nation that allows all people to live a decent life, no matter what is in their parents' bank account or who is in their family tree," Working Families Party National Director Dan Cantor said in a statement. "But the super-rich have used their economic muscle to buy political muscle, and unless you're one of them, what you think government should do basically doesn't count. That's why we're standing with Bernie Sanders to build the political revolution and make our nation into one where every family can thrive."
"Bernie has devoted his career to helping working families and is gratified by the support of the Working Families Party," Sanders' campaign manager, Jeff Weaver, said in a statement. "Together they will work to take on the billionaire class and change the the rigged economy that is being held up by a corrupt political system."
The Working Families Party, which has chapters in 10 states, elected its first state legislator on its own party line in a Connecticut state Senate special election in February. It has also elected members to city council and school board seats. The party typically endorses Democrats when it doesn't have a member in the race, but sometimes will threaten to challenge Democrats who stray too far from its progressive-populist agenda in primaries.
The party's chapters have seen issue advocacy success in pressuring Democrats to pass minimum wage and paid sick leave laws. It has emerged as a leading voice on the left, helping to elect Philadelphia Mayor-elect Jim Kenney and New York City Mayor Bill de Blasio. (De Blasio endorsed Clinton in October.)
The Sanders endorsement is significant because the Working Families Party's fellow progressive groups -- like MoveOn and the Progressive Change Campaign Committee -- have so far held off on endorsing in the Democratic primary, even as most of the country's major labor unions have already backed Clinton.
"Hillary Clinton has wide and deep support from progressives across the country, including elected leaders, grassroots organizers and labor unions," Jesse Ferguson, a spokesman for Clinton's campaign, said in a statement later on Tuesday. "They know her tireless record of fighting for women, children and families and are energized by the bold, progressive policy agenda she has put forward in this campaign."
CORRECTION: A previous version of this story said the Working Families Party elected its first state legislator on its own party line in a New Jersey state Senate special election. It was a Connecticut state Senate special election.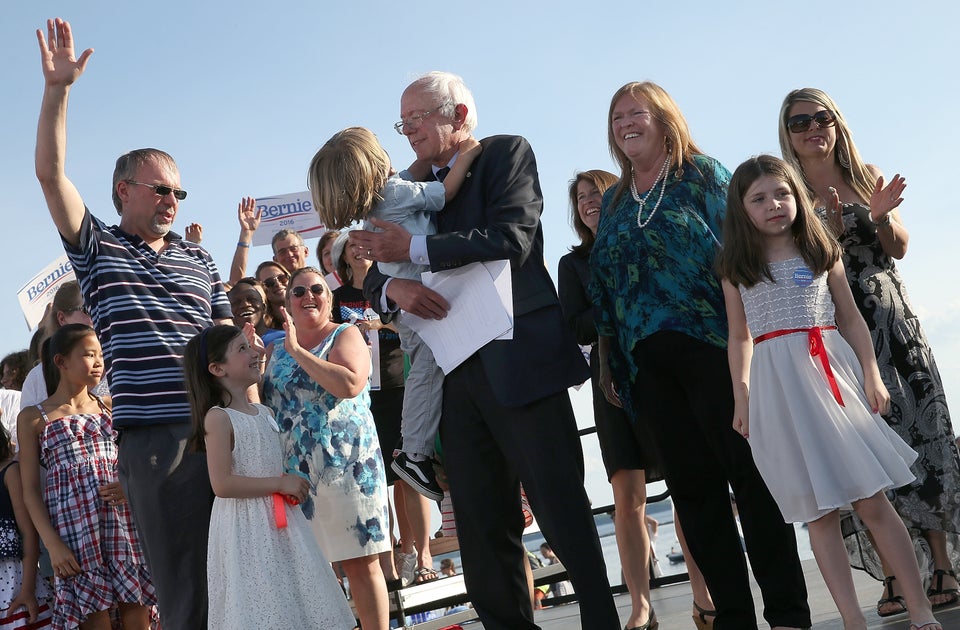 Bernie Sanders On The Campaign Trail
Popular in the Community