WASHINGTON -- As part of their efforts to rebrand the GOP as a more caring party, House Republicans passed a hotly debated bill Wednesday that would loosen federal overtime laws, allowing for "comp" time instead of pay for private-sector employees who work more than 40 hours in a week.
Although GOP legislators made a strong public-relations push for the bill as worker-friendly legislation, the measure is not expected to go anywhere in the Democrat-controlled Senate, and the White House said Monday that the president would be advised to veto such legislation on the grounds that it would weaken protections in the Fair Labor Standards Act.
Republican leaders should have expected as much, considering the same measure has been rejected by Democrats at least twice in the past. If nothing else, the legislation has provided House Republicans with the opportunity to voice concern for working mothers struggling to strike a good work-life balance.
The measure passed by a vote of 223-204 along party lines.
"This is about helping working moms and dads, providing the ability to commit time at home," said Rep. Martha Roby (R-Ala.), who sponsored the bill and pitched it as an update to federal law. "This is something that the public sector has engaged in for many many years. If it's good enough for the federal government, it ought to be good enough for the private sector."
Under the Fair Labor Standards Act, the Depression-era statute that serves as the bedrock of U.S. labor law, hourly workers must be paid time-and-a-half for every hour they work over 40 in a week -- both to reward workers for their extra hours and to discourage employers from pushing workers too hard. The Republican measure would instead give employers and their workers the choice to use earned "comp" time instead of pay, an opportunity already afforded many public-sector employees.
According to Democrats, such an option would be ripe for abuse by employers, and in practice it might not be an option at all for some workers.
By lowering the cost of overtime for employers, labor advocates worry the measure would dilute the primary governor on the 40-hour week and pressure workers into taking comp time rather than pay, even if their choice is ostensibly protected by law. The bill would give workers the option to "cash out" their accrued comp time at a later date if they choose, but Democrats noted that such a situation would amount to an interest-free loan for employers. Labor unions and worker advocacy groups strongly opposed it.
In a sign of the union opposition to the bill, Chris Townsend, political director for the United Electrical, Radio & Machine Workers of America union, told HuffPost that such a measure could "liquidate the whole concept of paid leave." Rather than giving workers the standard two weeks of vacation or a handful of sick days, Townsend argued, employers could invite workers to "earn" their time off by working overtime.
"How much time off do you get?" Townsend asked. "Well, as much comp time as you want to earn."
"This really is an insidious bill," said Rep. Donna Edwards (D-Md.), who said the comp-time option works for public-sector workers because they tend to be unionized and have protections.
Noting the upcoming holiday on Sunday, Democratic Reps. Nancy Pelosi (Calif.), Marcy Kaptur (Ohio) and Grace Meng (N.Y.) inserted statements in the record calling it a "shameful," "deplorable" and "appalling" Mother's Day gift.
John Kline, the chairman of the House Committee on Education and the Workforce, said that "powerful special interests" -- that is, organized labor -- have stood in the way of the comp time reform. "There are extensive protections in this bill, but we've seen the straw men and heard the accusations," he said.
Sen. Tom Harkin (D-Iowa), chairman of the Senate Committee on Health, Education, Labor and Pensions, said in a statement to HuffPost he has "concerns" about the bill and whether it would protect workers "from being pressured into making choices that will actually hurt their families."
"I think this is the wrong approach to the very critical problem of helping workers balance job responsibilities with family and caregiving," said Harkin, adding that he'd rather see the House consider the measure he's put forth in the Senate to mandate paid sick leave.
The White House issued a statement Monday explaining its veto recommendation, essentially calling the bill a wolf in sheep's clothing.
"This legislation undermines the existing right to hard-earned overtime pay, on which many working families rely to make ends meet, while misrepresenting itself as a workplace flexibility measure that gives power to employees over their own schedules," the statement read.
Before You Go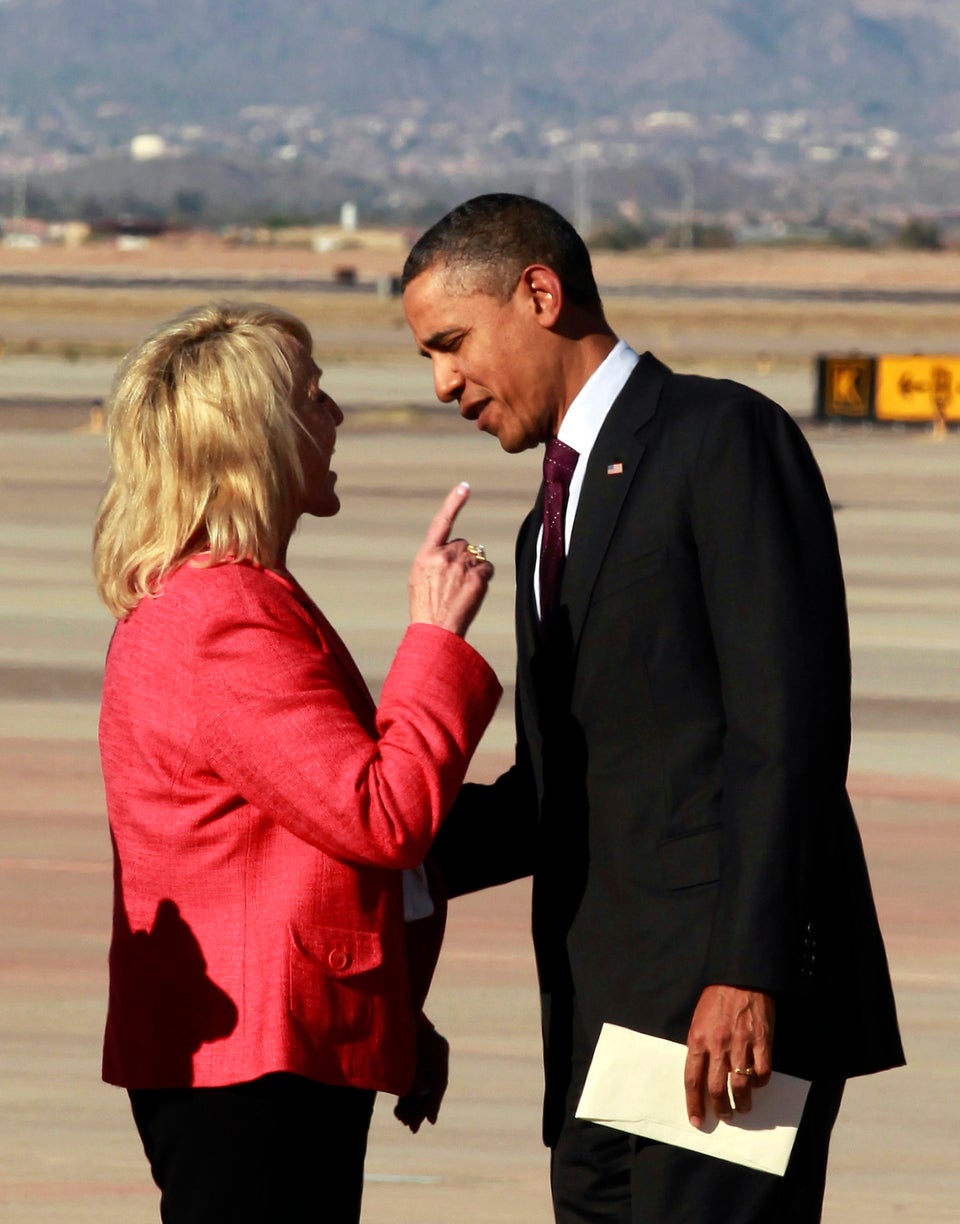 States With The Weakest Unions
Popular in the Community