WASHINGTON -- If Sen. Ron Wyden of Oregon, the top Democrat on the Senate Finance Committee, helps push through a massive free trade deal using fast-track authority, an Oregon progressive party would likely oppose him in the 2016 general election, Working Families Party state director Karly Edwards told HuffPost.
The WFP typically endorses Democrats, as it did with Sen. Jeff Merkley (D-Oregon) in 2014, unless they break too far from the WFP's progressive-populist agenda. Edwards said endorsements ultimately are up to WFP members at the 2016 summer caucus, but trade will be the biggest issue.
President Barack Obama is asking Congress to grant him the authority to fast-track international trade deals without amendments from lawmakers. Proponents of these trade deals say the legislation is needed in order for the president to approve the Trans-Pacific Partnership, or TPP. Support from Democrats like Wyden, who has been working on fast-track legislation, could prove key to its passage.
But the Obama administration has faced opposition from labor and environmental groups, as well as some Democrats in Congress, who fear fast-track could result in trade deals that undermine existing environmental and consumer-protection regulations.
"Our voters are very interested in trade and that will be a deciding factor in who gets our nomination" for the Senate race, Edwards said. "I would say this would be determinative, but it's a democratic process." She added: "It's hard for me to imagine a situation where Working Families voters find it in their hearts to forgive a vote like that."
Wyden is well aware of the political valence of the issue at home. "In my state, one out of six jobs depends on international trade," he said Tuesday, noting that he was previously chairman of the trade subcommittee. "If you believe deeply in trade, as I do, and you want more of it, it doesn't make sense to have all this secrecy that makes the public cynical about what's going on and a bunch of procedures that keep the Congress from the negotiations."
The WFP is preparing a mailer asking its members to lobby Wyden against fast-tracking the TPP. The trade deal's details are largely secret, but its broad goal is to level regulatory regimes and make it more difficult for sovereign governments to implement laws that could crimp company profits in one country or another.
Wyden has not faced big re-election problems in the past. But according to a poll conducted last month by Public Policy Polling on behalf of Democracy for America, a progressive political action committee, half of the Oregon voters polled said they would be less likely to vote for Wyden in 2016 if he joins with Republicans and approves TPP.
Last week, Democracy for America asked its Oregon members whether it should recruit a primary challenger to run against Wyden. The group floated as a potential challenger Rep. Peter DeFazio (D-Oregon), a trade deal critic who ran for the Democratic Senate nomination against Wyden in the 1990s, but lost.
DeFazio, however, has said he has no interest in challenging Wyden.
The Oregon Democrat said his hope for the coming trade deal is modest. "As the ranking Democrat, what I have tried to do is work closely with all of my colleagues on both sides of the aisle to put in place what I call 'trade done right,'" he said. "Trade policy today is in something of a time warp. I think about the agreements that I supported in the Clinton administration. Those were signed into law before people were texting, before there were iPhones. A big part of what you have to do today is kind of bring trade policy up to the times," he said.
"My position has been clear from the start: middle-class families need assurances that the U.S. is fixing a trade system that has too often failed to work for them," Wyden added in a later statement. "My bottom line is that trade deals must contain substantially more transparency, congressional oversight throughout the entire trade process and much stronger enforcement of the rules. Trade needs to better reflect our values, including protecting the environment, human rights, labor and free speech online."
In 2010, the WFP ran candidate Bruce Cronk against Wyden, but Wyden easily defeated both Cronk and the Republican challenger. In a more contested race, however, a WFP-backed candidate could tilt the balance. In 2000, Ralph Nader, running for president as a Green, won less than 3 percent of the vote, but it was enough to tip the election to George W. Bush in Florida and New Hampshire. Had Al Gore won either state, he'd have become president.
This story has been updated to include comment from Wyden and more detail about a potential challenge to Wyden by DeFazio.
Due to an editing error, this story previously misidentified Cronk as a Republican. He ran in 2010 on the WFP ticket.
Before You Go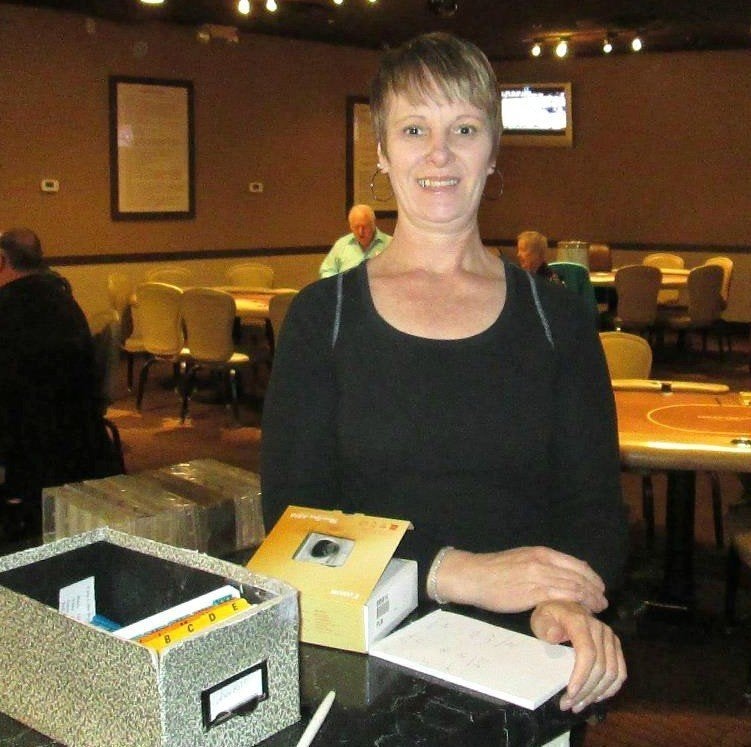 America's 'Working Poor'
Popular in the Community