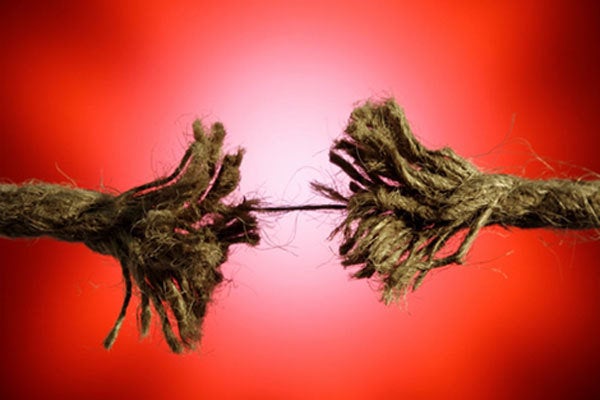 I looked at my calendar this morning and all I saw was blank space. At long last -- a meeting-free day. Not even a conference call. I sank into my couch and began to construct my "to-do" list. Before 5 seconds passed, I had accelerated from 1 to 40 "must do" items, driving at me like a pack of demanding two year-olds.
In her analysis of what makes for a great leader, she has this to say: "As a leader you need to know how to relax so that you can replenish your energies for the struggles facing you tomorrow."
If I abandoned my to do list for a brisk hike in the hills near my house, I would be strengthening my leadership and my quads all at the same time. Goodwin goes on to say that Lincoln went to the theatre about a hundred times while in Washington. Franklin Roosevelt had cocktail hour every evening during World War II when you couldn't talk about the war. "This ability to recharge your batteries in the midst of great stress and crisis is crucial for successful leadership," writes Goodwin.
I tied my hiking boots and filled my camelback, ready to take on Goodwin's leadership challenge. No twittering first, no checking in with my publicist, no finishing touches on a report due out by 5:00 that day. I made a commitment to recharge and replenish and nothing would deter me. On the three minute drive to the trail, I grabbed a pen and jotted down three more "urgent" items on the back of an envelope -- #41, 42, 43. My red oil light started to blink again on the dashboard. Item #44, oil change. Breathe.
On the trail, I felt my stress lift as I breathed in the clean redwood scented air. I leaned down to examine a patch of hot pink wildflowers -- exotic or local? I watched a large bird soar overhead. Is that a hawk? Awesome wing span! Zero footprint thoughts wandered in... floated out. I really want to try the pizza at that new restaurant down the street. Will I ever finish The Brief Life of Oscar Wao? By the end of my walk, my ever-growing to do list didn't seem as daunting. I'm not delusional. Once I dive in, the stress will return. It always does. But I felt stronger and lighter, and more eager to dig in to the day's tasks.
What about those more typical days when the calendar is packed with one meeting after another, report deadlines looming? Stress researcher Dr. Kathleen Hall says one out of four Americans say they experience great stress at least one full day a week. Dr. Hall suggests relaxation and play needs to be an important part of an established health routine."It is actually a discipline. Every two hours, every four hours, a certain time of day, set your Blackberry, send yourself a note -- 'five minutes to play,'" said Dr. Hall.
And we need reform in those pressure cookers we call the workplace. While you probably can't imagine your boss allowing recess breaks, studies show that play increases productivity in the office up to 127 percent. Seventy percent of Americans surveyed wish they could have a recess break sometime during their workday. Relaxation is not just good for our mental health, it's also essential to our physical health. Scientific research indicates that the benefits of relaxation include:
* lower blood pressure and reduction of stress hormones.
* increases in our immune cells which combat disease.
What will you do to relax each day? How will you make relaxation a routine part of your day?