When a troll responded to her tweets about missing her daughter while on the job, a working mom shut him down with a strongly-worded letter.
Irish newscaster Susan Keogh wrote a six-paragraph letter after a "brave man" suggested (in now-deleted tweets) she shouldn't have a job if she misses her 4-year-old daughter Faith when she's at work. The mom shared the letter on Twitter with the caption, "I was trolled earlier this week by a guy who thinks I shouldn't have a baby AND a job. Here's what I think."
Addressing the troll as "Brave Man," Keogh writes, "I got your message. The one where you pointed out that if I missed my 4-year-old girl so much while I'm in work, then I should just give up my job. Or quit posting pictures of her, at the very least. How had I not thought of that? So helpful."
"I like my job," she continues. "I enjoy it. It makes me happy and content. And as a result a better mom."
In the letter, Keogh also highlights a double standard she faces as a working mom. "I miss bedtime most nights. Do you know how many people point this out to me? Too many," she writes, adding, "My husband leaves the house at 5 every morning. He misses 'wake up time' every day. Guess how many people point this out to him? You guessed it! None."
The mom notes that she feels guilty "every day" and "sometimes 10 times a day" and yearns for her weekends with her daughter to last forever.
"But I work to provide a better future for my daughter," Keogh says. "So when she's 16 and wants to go on the school ski trip I can say yes. Of course I fear she'll turn around and say she would have preferred if I'd been at home with her all of the time, but I'm hedging my bets."
Ultimately, though, Keogh says she also works to convey an empowering message to Faith. "At the minute my baby wants to be a 'flower lady' when she's big, not sure if this means selling flowers or just wearing them," the mom writes, adding, "I don't care. I don't have a career to show her she can have one too. She can do what she pleases. And I guess that's why I do it. I want to show her that she can make choices."
Keogh's tweet with the letter has been retweeted over 500 times, with almost 1,200 likes and an outpouring of positive messages from fans and fellow working parents. The mother-daughter duo thanked the Twitter users for all their support with a follow up tweet.
Big cheers for this mom and all the other working parents who face criticism for their decisions.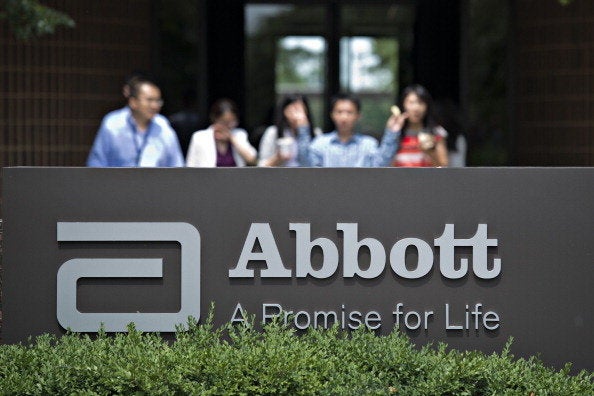 Working Mother's Top 10 Best Companies 2014