Her latest photo series features moms feeding their babies in their work uniforms, ranging from military attire to a full Vegas showgirl outfit. Ruby, an El Paso-based mom of three, told The Huffington Post that the series was inspired by the success of her viral photo of 10 military moms breastfeeding.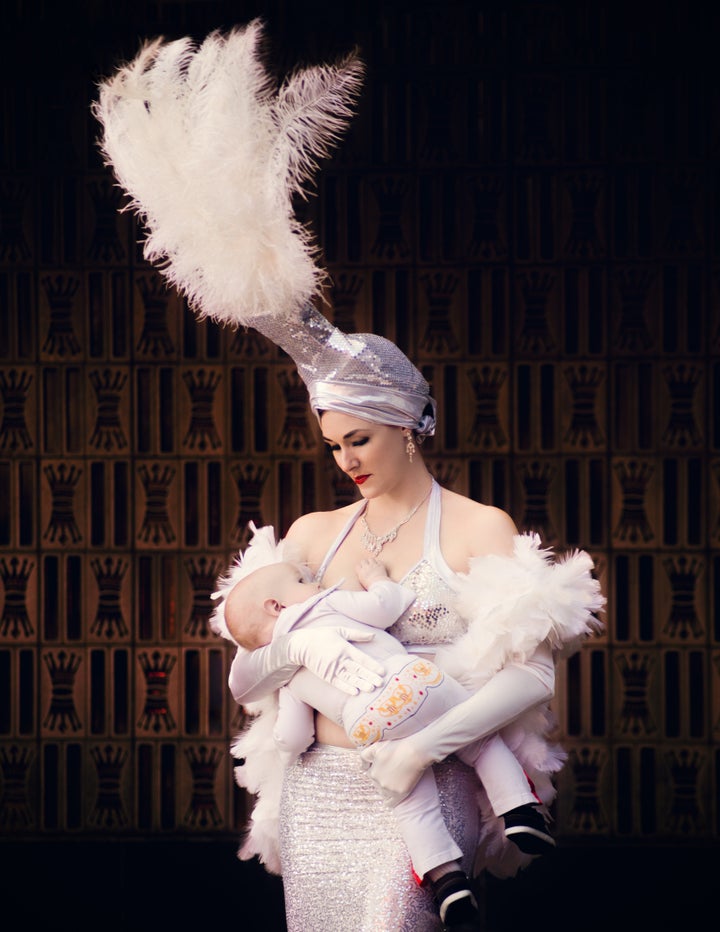 "I was getting comments from all over the world, and the most repetitive comment was 'I see myself in this photo' -- not just from military mothers, but from moms who worked other jobs, too," she said.
To date Ruby has photographed 10 women, including past clients and new acquaintances found through word of mouth and social media callouts. "There are so many different careers out there, and these mommies are breastfeeding and pumping and doing everything they need -- sometimes for a couple of years -- to make it work," she said.
The photographer hopes her series can serve as a support group of sorts. As she's shared the images on Facebook, many working mothers have reached out to thank her for putting faces to these careers and encouraging them to pursue their breastfeeding and career goals.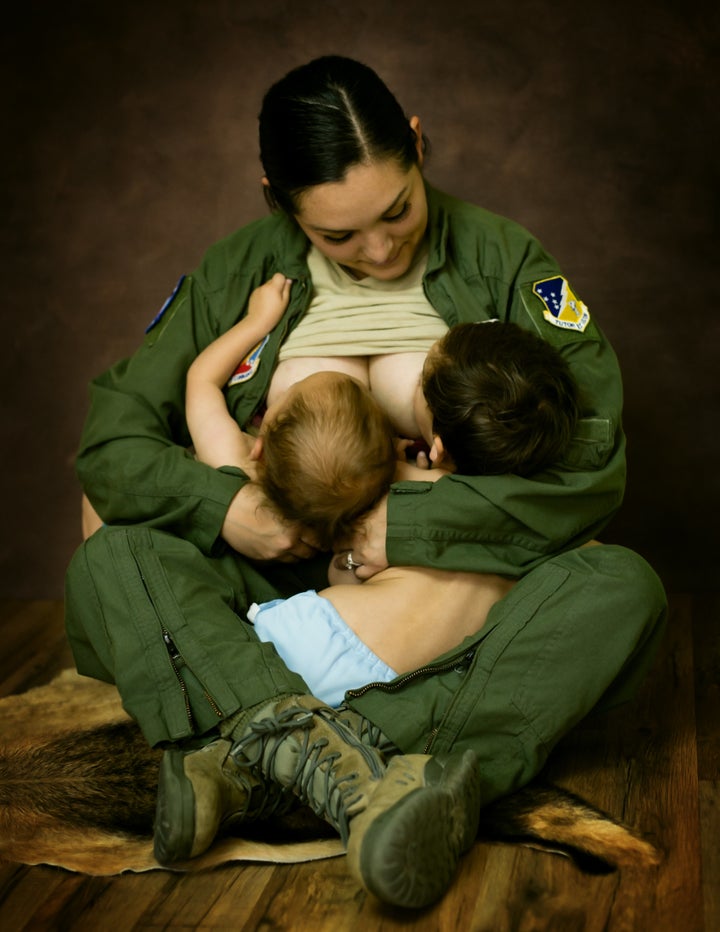 "When moms see the photos, they think, 'If they can do this, I can do this,'" said Ruby, who breastfed her three sons and knows the challenges involved. "Breastfeeding shouldn't limit who you are and what your career goals are," she added. "Whatever you choose to do, you should be able to do it 100 percent without any hesitation."
Ultimately, Ruby hopes to continue photographing women nursing, including those who don't work outside the home. She also plans to turn the series into a book.
Though the photos have received some negative comments, "the response continues to be extremely positive," Ruby said, adding, "I think seeing these women is an inspiration. It empowers us."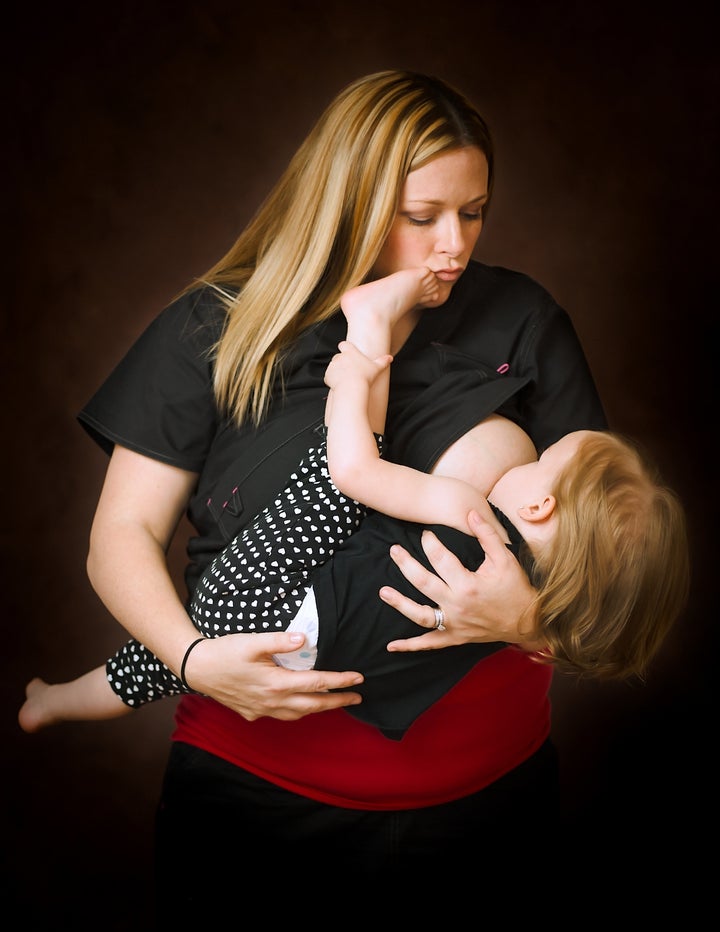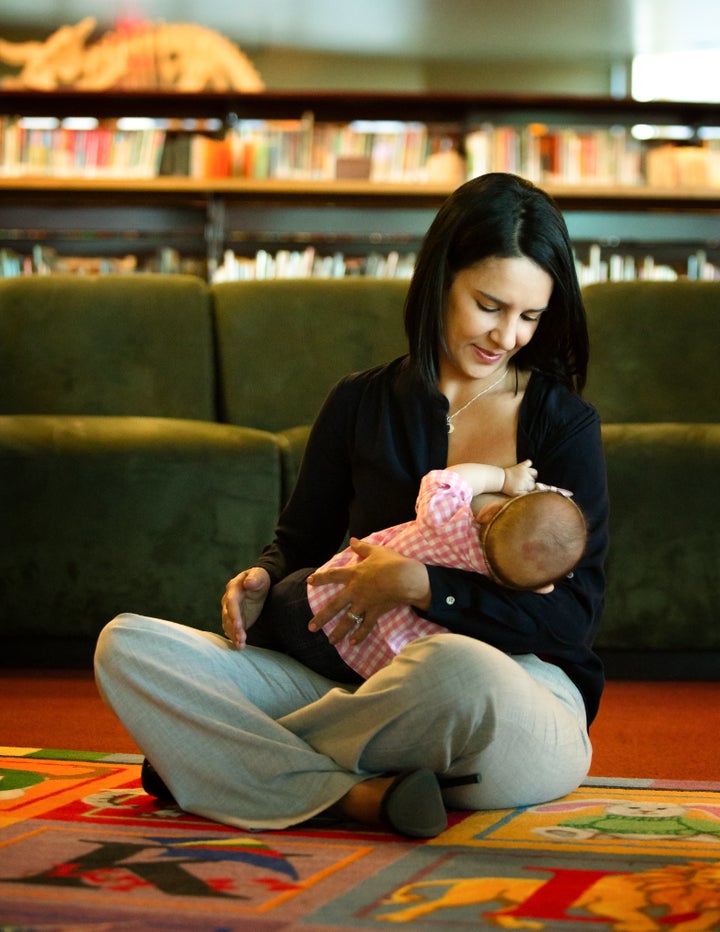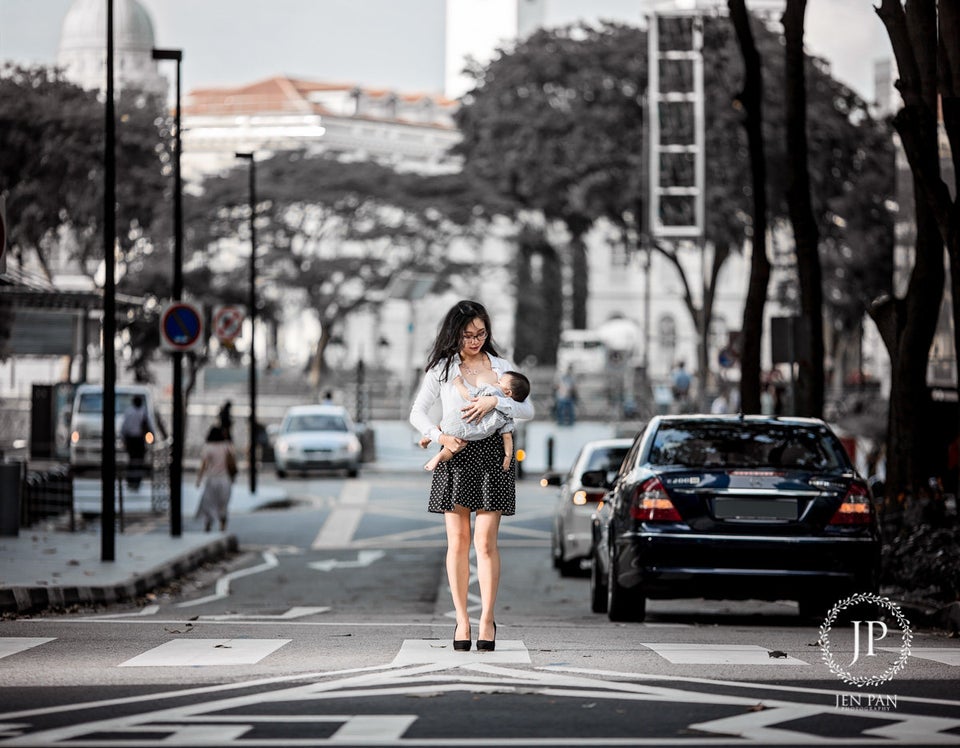 Breastfeeding Photo Series Stands Up For Working Moms