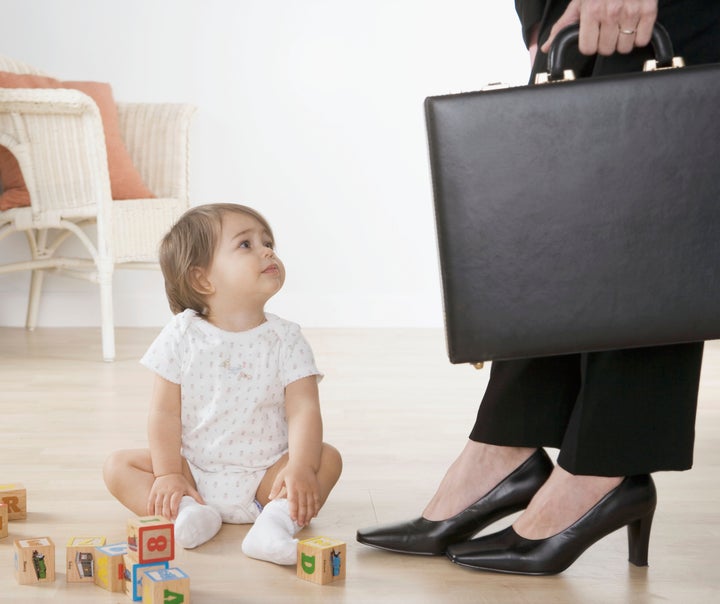 On Sunday, millions of mothers will be celebrated and honored -- some for the first time, and others as part of a fun family ritual. But when the family fun and gift giving ends, we should all take a moment to think about the kind of help and support that would make a real difference for mothers year-round.
The sad truth is that millions of working mothers in this country find themselves without the support they need to care for their families and hold onto their jobs. A new state-by-state analysis from the National Partnership shows just how bad it is, particularly for new mothers and fathers.
Expecting Better: A State-by-State Analysis of Laws That Help New Parents is a comprehensive look at federal and state laws that provide the kind of support working parents need to stay healthy and protect their economic security when a new child arrives. From access to paid leave to paid sick days to workplace rights for nursing mothers and more, we assessed the laws and graded each state based on the extent to which it has policies that support new parents (beyond the minimal standards set by federal law). The findings are surprising.
Only two states -- California and Connecticut -- show real leadership, receiving grades of "A-" for having done the most to support working parents.
An astounding 18 states don't have a single law that supports new parents beyond what federal law requires.
Most states are doing something, but not enough, for new parents.
And not a single state has done all it could to provide paid leave and other supportive policies.
Expecting Better paints a picture of a nation that is failing families -- and it should be a wake-up call for lawmakers at every level.
What makes the grades in Expecting Better especially striking is that we know from past research, including two recent studies from Rutgers' Center for Women and Work, that these policies have significant benefits. Paid leave and paid sick days, for example, promote the health and economic security of families, reduce reliance on public assistance, and benefit businesses through improved worker loyalty and reduced turnover. These policies are wise public investments that help working families and save the government and businesses money. They are truly win-win.
That's why it is great that the Obama administration has proposed a state paid leave fund that would help foster state innovation and support states that want to create their own paid leave programs. And it is very encouraging that some members of Congress are working on a proposal for a national paid leave insurance program, which would greatly increase access to paid leave for America's families. These are both critically important initiatives that would pave the way for a more family friendly nation.
The birth of a child should be a joyous event for new mothers and fathers -- the beginning of many happy Mother's and Father's Days -- not the cause of health threats and financial hardship or devastation. But that's the sad reality for too many families in this country.
Our new report sends a clear and timely message: America's families expect and deserve better. As a nation that claims to value families, we should put in place the state and federal policies that parents need.
Support HuffPost
A No-B.S. Guide To Life
Related
Popular in the Community