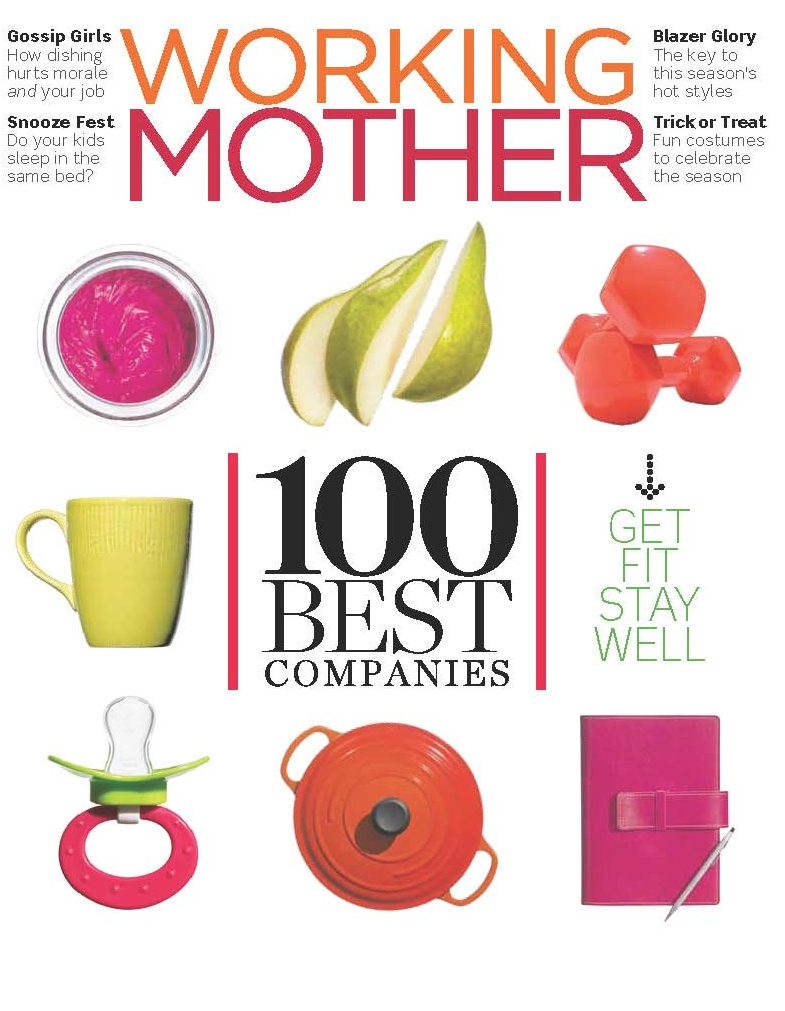 Working Mother magazine has released its 27th list of the best companies for moms who work outside the home. According to the magazine, the 100 businesses named are ahead of the curve when it comes to benefits like paid maternity leave, child care and the option to telecommute.
The 2012 frontrunners differ slightly from last year's top ten -- with IBM, Grant Thornton and Procter & Gamble taking slots previously occupied by Discovery Communications, Prudential Financial and TriHealth.
A Working Mother infographic (see below) compares the top 100 companies to the national norm -- showing, for example, that while only 16% of all American companies offer paid maternity leave (according to a survey performed by the Society for Human Resource Management), the benefit is extended to employees of every company on the Working Mother list. Each company in the top 100 also offers on-site lactation rooms -- a benefit offered at 30% of companies nationwide -- as well as telecommuting.
The infographic does not mention child care, but according to a Working Mother press release, "backup child care" is available to employees at 86 percent of the companies on the list -- and "child care resource and referral services" are available to employees at more than 90 percent. The press release also states that more than half of the employees -- and nearly a quarter of the executives -- in the combined companies are women.
In a separate list, Working Mother also recognized the "Top 10 Best Companies For Health And Wellness" -- including Johnson & Johnson, Morgan Stanley, Goldman Sachs, Verizon Communications and General Mills.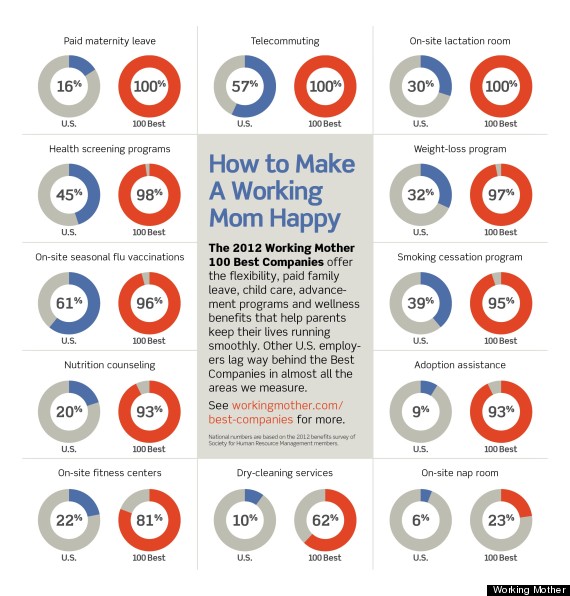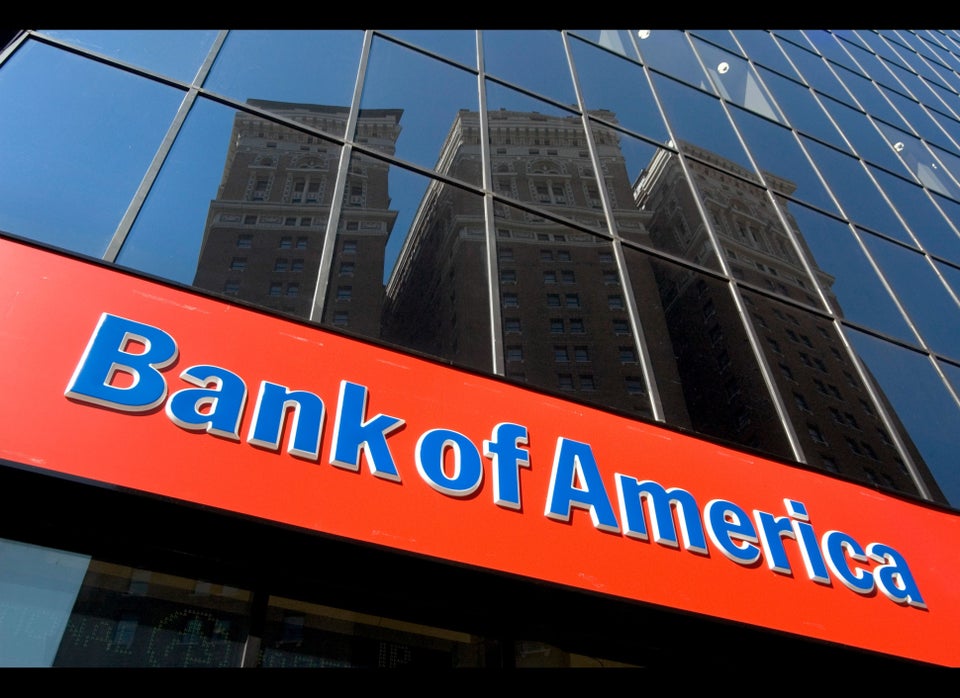 Working Mother's Top 10 Best Companies 2012