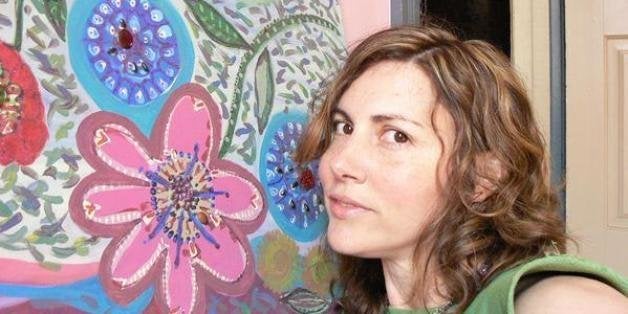 Amy Windish, 42, lives in Middletown, Pennsylvania, and works as a consultant for a medical device company. Windish told The Huffington Post she began to slide down the economic ladder, from what she described as a middle-class lifestyle she held while working as a bookkeeper, once she left a relationship and lost a job directly after Sept. 11, 2001.
I fit into the place where my wages are too high for help, but too low to let me get ahead. My income after taxes is roughly $1,000 per two weeks. I've learned to juggle credit card debt around to make ends meet. I was debt-free up until companies learned to reduce staff or freeze wages to increase profits.
After the first job loss, I held another position for a year. But business was not doing well. I started working for a call center. The call center was sold and I started working for a new company. I had been there about four years when that company sold our call center -- it sent the jobs to India. We got no notice at all. They didn't warn you in advance that something was going down. They just said, "Come on, we'll all have a meeting."
They said they'd help you look for another job by helping you do resumes. But there wasn't a lot of work in the area unless you had higher education, like a degree in engineering.
I had an apartment in Mesa, Arizona. But I decided to leave there because at the same exact time that I was laid off, the owners of the complex were changing it to a condominium and you were required to purchase the property or move. I had to make a change and make it quick.
I had grown up in central Pennsylvania. I moved back and stayed with a friend, got a job working in operations at a shipping company. I eventually bought a home close to work.
I worked there for a year when they laid off maybe 80 percent of the staff. That was my first blow here. It took me almost a year to find another job. I worked for another medical company -- got laid off there and was without a job for almost another year. I've been at my current company for about four to five years, but it also has its instabilities. The owners keep changing the way of business and keep laying off people. Businesses now are more impulsive and they really don't care what happens to the people who work for them.
Winter is coming, and I live in an old house with little to no insulation in the walls. It costs too much to repair. I wear layers of sweatshirts and blankets in the house to stay warm. The oil furnace can't go past 50 degrees or it won't last the winter. It's too expensive to convert to a different type of heating system, so I'm stuck with it.
My pets are given an old sweatshirt to stay warm because their teeth chatter. If I get visitors in the winter no coats are removed and in the summer, we keep the shades pulled to keep out the sun to stay cool.
My car is a 1999 Nissan with high miles and every year during inspection, it fails for some reason and I put another $600 on my credit card. I want a new car, so I work more hours. But I haven't got farther ahead because the more overtime money I make, the more taxes they take. I feel trapped in the situation. I don't have any financial support or anyone to save me when the car breaks down. Last year, my car was in the shop for over a week and it cost me $200 for a rental car and $500 for the repairs.
I would sink pretty quick if I lost my job.
As told to Akbar Shahid Ahmed in phone interviews and email.

Windish's story is part of a Huffington Post series profiling Americans who work hard, yet still struggle to make ends meet. Learn more about other individuals' experiences here.
Have a similar story you'd like to share? Email us at workingpoor@huffingtonpost.com or give us a call at 408-508-4833, and you can record your story in your own words. Please be sure to include your name and phone number.