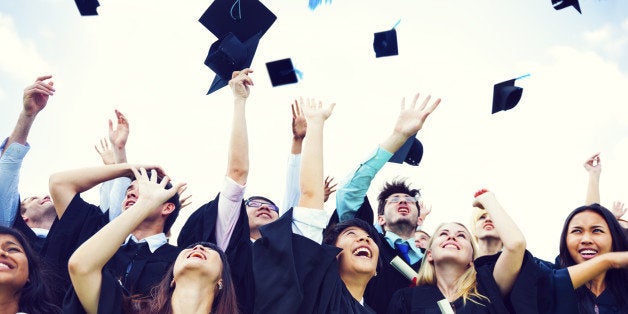 LeAndra Martinez is an aspiring producer living in Los Angeles. She graduated from college in 2011 with a degree in film production and has since shuttled through low-paying jobs, burdened by massive student debt. She told The Huffington Post that she does not want to accept government assistance even if she qualifies.
I am 23 years old. I've got $60,000 in debt from student loans. I make around $10 an hour working as a cook, and I live off of about $20 a week after I cover rent and other expenses.
Since I graduated, my degree has been pretty much useless. When people see that I have a degree, it's like it doesn't even mean anything. Every job that I've done, it's kind of been by personal relation or word of mouth.
During college in Phoenix, I was living with a family member and I had a job at a deli. Once I graduated, I moved in with a roommate and I continued to work. Then I ended up losing my job. I was unemployed for about a year and a half. I had to try to find ways to survive.
I did a lot of freelance photography to pay the bills. And I had to pretty much sell everything I owned: clothes, electronics, my entire movie collection. I actually tell people about the story of my little gray bin: Once I got to the point of selling everything in my entire life, everything I owned fit into a little gray bin.
When I would go grocery shopping, I'd look at things that I knew would fill me up. Fruits and vegetables were the cheapest thing to buy -- also rice, spaghetti, beans. To this day, I still eat like that.
There was really nothing in Arizona for me, production-wise. I knew I wanted to move to LA. So my first thing was I had to get a job no matter what. I ended up getting a job as a cook at Panda Express and I saved a couple of paychecks.
I had to go homeless because I wasn't making enough to save and pay for rent at the same time. I was living in my car for about a month and a half. And once I got enough money, I came to LA with literally $600 in my pocket and moved into a group house.
I still had my job with Panda Express -- they let me transfer -- but I ended up losing it this past April. It got down to "give up on everything and move away, or stick it and find another job," which I did. I now cook at a food truck.
I live paycheck to paycheck, and every paycheck I receive, most of it, if not all of it, goes to rent and other bills. I don't have money to buy new things, but I don't let my wants get in the way of my needs, because you only need shelter, food and water to survive. Everything else is a luxury. My savings account has maybe 27 cents in it -- when things break down or I get an unexpected bill, I'm screwed.
But I don't let future worries clog my brain of present contentment. If I want to hang out with friends, we find free stuff to do. Exploring the city is free, hanging out at the beach is free, hiking is free, the park is free, having a conversation is free. My friends would rather have me cook them a home meal than go out to any overpriced restaurant where the food has a 50/50 chance of being good.
The job market is horrible. A lot of jobs out there right now are mostly part-time, and they won't give you over 40 hours per week no matter how hard you try to go, "I need over 40 hours." They'll always be under.
I've got a couple of film editing jobs. I'm still pursuing that goal. My work is getting noticed by people. I've gotten where I am today by staying focused on the task in front of me. Hard times are no excuse to quit on your dreams.
As told to Akbar Shahid Ahmed in phone interviews and email.
This story has been updated to reflect the fact that, after publication, Martinez informed HuffPost she recently received a raise, from $9 an hour to $10 an hour.

LeAndra's story is part of a Huffington Post series profiling Americans who work hard and yet still struggle to make ends meet. Learn more about other individuals' experiences here.
Have a similar story you'd like to share? Email us at workingpoor@huffingtonpost.com or give us a call at (408) 508-4833, and you can record your story in your own words. Please be sure to include your name and phone number.
Before You Go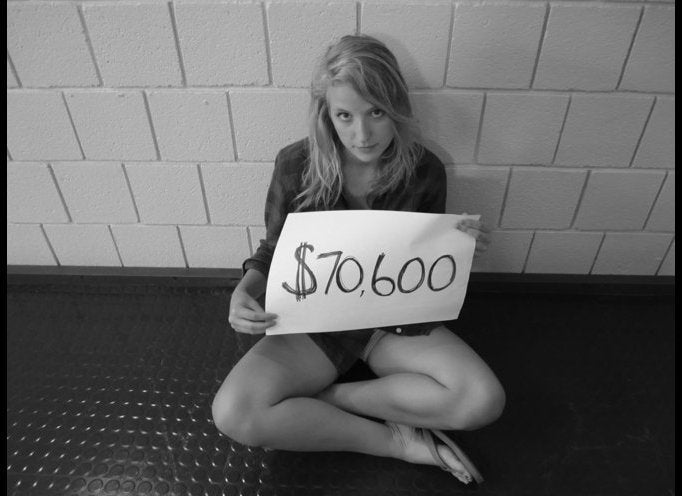 Tell Us Your Story On Majoring In Debt
Popular in the Community