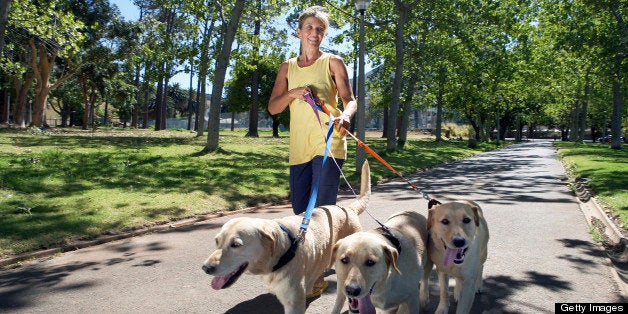 Retirement can be a difficult transition for many of us. We spend 8 to 10 hours per day working hard, and it's tough to just stop working completely. Of course, we all have plans and projects that we have put off before retirement, and they will keep us busy for a while. However, once these projects end, retirement can feel aimless.
Many retirees have a hard time with so many unstructured hours. If you find yourself with too much time and are getting bored, consider spending a few minutes on these part-time gigs to make a few bucks on the side:
Paid focus groups. Use Google to search for "paid focus group" in your city and you might find some fun one-time gigs that pay $75 for a few hours of answering questions. There are also focus groups to test consumer products and new food if you like trying new things.
Medical studies. If you live near a research university, participating in a medical study might be an enlightening way to spend your spare time. There may be research going on about conditions ranging from ADD to vision problems. This is a great fit for retirees because many studies are looking for older folks with specific conditions. Your participation will be benefiting future generations as well.
Mystery shopping. Do you like shopping? How would you like to get paid for it? The pay is not much at $5 to $20, but you also may receive reimbursements for the products you purchased. You will have to interact with sales associates and file an online report afterward to document your shopping experience.
Amazon Mechanical Turk. Human intelligence tasks are things that companies need actual humans to do. In this age of cost cutting, it's cheaper to farm out these small tasks to freelancers. There are many tasks including transcribing, writing short articles and surveys. The pay varies widely from as low as 1 cent to $75. Turking takes time, but if you have plenty of it, why not check Mechanical Turk out.
Sell your stuff. Selling some of your old possessions that you are willing to let go of on Craigslist is a great way to make a few bucks. Most of us have a tendency to accumulate things. Wouldn't it be nice to clear out the clutter a little? If you have an eye for it, you can also go to garage sales to buy items for resale on Craigslist or eBay.
Tutoring. If you like working with students, then tutoring could be a rewarding way to spend your time. Many of us are experts in our fields, and it would be nice to help young folks learn. You can drop by the local university to check their bulletin board for tutoring fliers to see if your particular skill is in demand.
Pet sitting or dog walking. One of my neighbors walks everyone's dogs in our building. It's a great way to get exercise and make a few bucks in the process. Dogs and cats need a lot of attention, and many working people are unable to provide a lot of time for them. It's a win-win situation, especially if you are a pet lover.
These are just a few ways to make a few extra bucks and use up those empty hours. Many of us are accustomed to a structured schedule and find it hard to face the extra time in retirement. And even if you don't need the money, it's good to keep your mind active and get out of the house once in a while.
Calling all HuffPost superfans!
Sign up for membership to become a founding member and help shape HuffPost's next chapter
BEFORE YOU GO
PHOTO GALLERY
10 Great Ideas For Retirement Jobs