International Women's day on March 8 each year is about recognizing and advancing issues related to women and groups that support them. How could I not choose that as a theme? I started researching to see what interesting groups I would find, and I came across some upsetting statistics. When I started research for this piece, I had no idea that in 2011 the U.S. Department of Health and Human Services reported that human trafficking was tied with arms trafficking as the second leading source of criminal earnings worldwide. I also didn't realize that that represents about $32 billion a year. Girls and women make up most of the victims of this industry.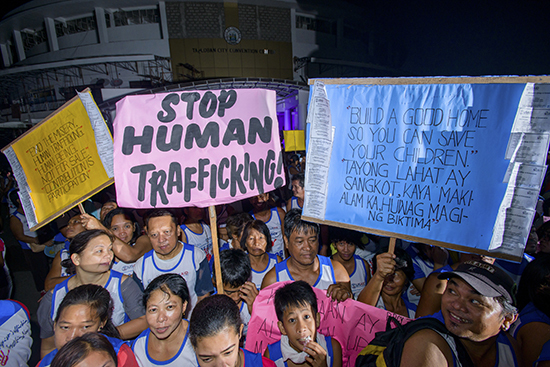 Prostitution Research and Education (PRE) "conducts research on prostitution, pornography and trafficking and offers education and consultation to researchers, survivors, the public and policymakers." They get their facts by interviewing the men and women involved in the system. Their mission is to abolish prostitution and trafficking and, at the same time, to advocate for the options and alternatives that would give the prostitutes options and escape routes. Their website has both carefully developed reports and casual blog posts that are the firsthand accounts of women who have been part of the system. Their stories are as heartbreaking as you would expect. Many of these women come from backgrounds of childhood sexual abuse; the average age of women entering the sex industry is only 14.
Groups fighting against prostitution, like the Coalition Against Trafficking in Women (CATW), are pushing for what they call the "Nordic Model." Originally founded in Sweden in 1999, the Nordic Model criminalizes the purchase of sexual services rather than the sale. By keeping women who are already choiceless and in dire circumstances out of jail, and by allowing the law to support them rather than prosecute them, the Nordic Model changes the fundamental way a society thinks about prostitutes at the outset: as victims, not as criminals. The Nordic Model has been passed in the Republic of South Korea in 2004, in Norway in 2009, and in Iceland in 2009. CATW then takes it a step further, working "to discourage the men who buy women and children for commercial sex through various measures including ... the vigorous support of laws that punish the demand for commercial sex." CATW has networks around the world working to change the laws and the perception of prostitution.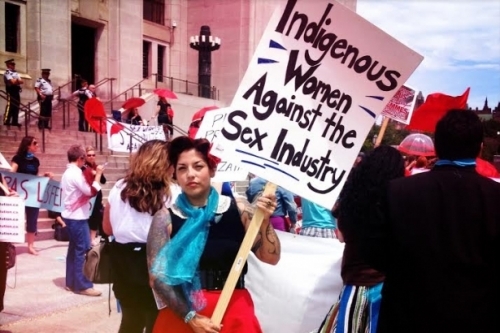 The Prostitution Alternatives Round Table (PART), part of the Chicago Coalition for the Homeless, has a similar approach to CATW. PART proposes laws that "no longer favor the typically male customer and trafficker over the woman or youth being prostituted." They also support programs that keep the women out of jail and prison, putting them in a better position to rebuild their lives and keep their families together. PART also has Survivor Advocacy Group Empowered (SAGE). Joining forces on advocacy empowers the survivors to address issues that will benefit the young women coming up behind them. Together they have been behind significant changes in state law, such as the 2007 First Offender Probation Law and the 2011 Justice for Victims of Sex Trafficking Crimes Act.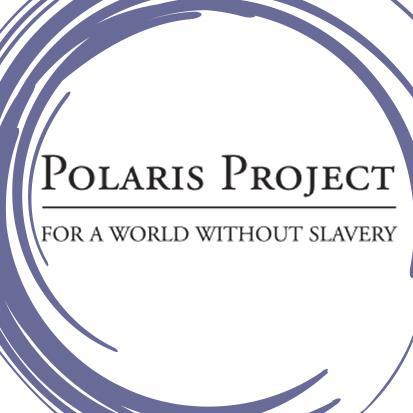 Groups like the Polaris Project are working hard to bring an end to trafficking by advocacy and by creating a lifeline to the "outside." They created the National Human Trafficking Resource Center which has a call center and now a texting hotline. All a person needs to do is text BeFree (233733) to reach a specialist who can put them in touch with local services, or even help them plan an escape. The group provides technical and training assistance to groups all around the world that want to start their own anti-trafficking hotlines, and they've worked with groups in Asia, Asia Pacific, Europe, and Central and South America. Polaris is also working on a very impressive Global Modern Slavery Directory, an extensive database of "hundreds of anti-trafficking and related-issue hotlines and organizations from around the world."
It's difficult enough to fight problems like water availability and famine where impersonal climate change has caused the devastation. It is so much more complex when the issue is financially motivated and "the demand creates the supply." One thing that each and every group sounding off on this problem has in common is the belief that providing options for girls and women in the form of safety, understanding and, above all, education is the best way to undermine their system. In March I'll be focusing on those.
Calling all HuffPost superfans!
Sign up for membership to become a founding member and help shape HuffPost's next chapter