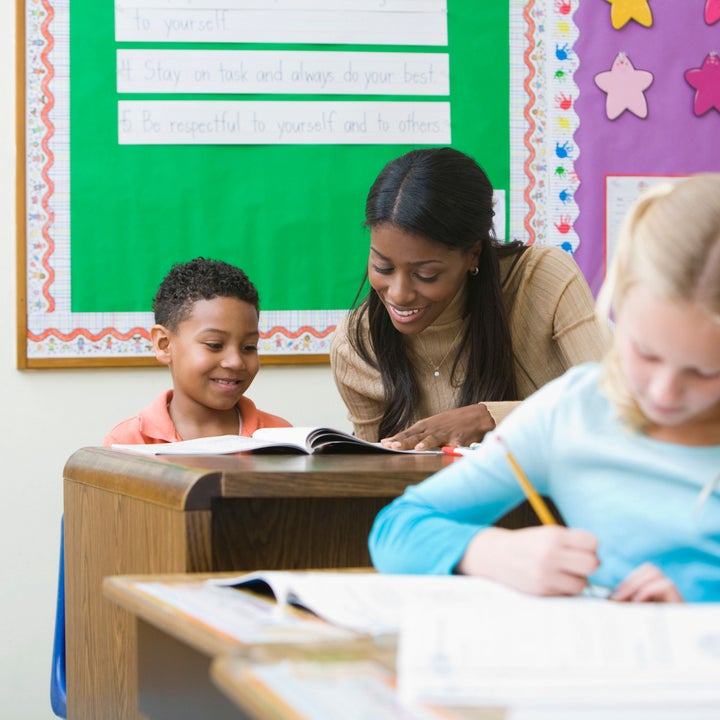 My family says I've always been restless. It always starts the same way: I conjure up a new experience or challenge and relentlessly seize it. Then, I become shocked when stepping out of my comfort zone is, well, uncomfortable. Looking back, the situations where I have felt the most discomfort are those where I gained so much from the experience and would never trade.
Last week, my cousin left home for the first time to live in Australia for three months. Thinking that he would inevitably be homesick, I thought about how thankful I was for the times where I stepped out of my comfortable zone and persevered through the uneasiness of a situation.
The most impactful event that exemplifies this was at age 14 years old when I left my childhood home to live with a family in New York. For months, I was focused on leaving my small southern town and persistently pursued the opportunity. Once it became a reality, the hardest hundred yards I have ever walked in my life was on the jet bridge leaving my mom and sister. Every bone in my body wanted to turn around, but I just kept walking with tears running down my face determined not to look back.
This discomfort continued as I became the "new kid" at a school that was so different from anything I had ever known. I was friendless, had a funny accent and a hard time adapting to the more advanced classes that I wasn't accustomed to in South Carolina. In public, I put on a brave face, but would cry myself to sleep or secretly call home at night begging my mom to let me come home. When my mom said she would make the appropriate arrangements for my return, something told me inside to suffer through one more day.
Eventually, I started to make friends, caught up with the class lessons, and the anxiety I felt began to dissipate. By the end of the year, I loved my new life and yearned for it the following year when I once again stepped out of my comfort zone to attend boarding school.
My early experience of stepping through the uncomfortable and into the unknown is one of my most valuable real life lessons. After launching TheDoGooder, there were nights when I had worked 16 hour days and wondered how I would be able to continue, but quickly thought about my earlier experiences and how the best things in life are those that don't necessarily come easy.
Many of our DoGooder Spotlight subjects understand the importance of forcing youth outside of their comfort zone. Many young people, especially the disadvantaged, lack the parental interactivity which provides confidence to try new things. As a result, they sometimes grow up passion-less and easily swayed by negative forces that prevent them from reaching their full potential.
826 National is a nonprofit that provides writing and tutoring assistance for students in under-resourced environments and was a DoGooder Spotlight. The centers offer students, from ages six to18 years old, the chance to explore their creativity through writing skills. Working in areas where at least 50 percent of the students are eligible for free or reduced lunch, 826 National aims to show kids the power of writing since studies show that creative writing helps build self-esteem. "Students build confidence to tell their stories and hone their skills as writers through creative writing projects," CEO Gerald Richards says. "You will need writing for every job you will ever have. Writing really is at the beginning and the core of everything."
Richards explains that 826 National builds an understanding in students of the connection between writing and other disciplines/possibilities out there for them. He is constantly inspired by the participants who are expressing themselves through writing for the first time. "There is a 7th grade boy in San Francisco, Santiago, who has been writing fiction about a giant Octopus since he started with us in 5th grade," recalls Richards. "It's amazing to hear the way he talks about his stories and to see the great love and care he puts into them."
Another DoGooder Spotlight feature subject that challenges youth to embrace the unknown is the All Stars Project (ASP). ASP provides thousands of poor and minority young people the opportunity to broaden their horizons through performance, the arts and internship opportunities. The performance-based afterschool program enriches youth by involving them in auditions, rehearsals, talent shows and performance workshops.
Additionally, ASP offers a leadership-training program called The Joseph A. Forgione Development School for Youth (DSY). Young people, between the ages of 16 and 21, take part in a semester program where they participate in public speaking workshops to empower them with confidence to present in public. At the end of the semester, they are placed in paid summer internships at partnering companies like JPMorgan and Ernst & Young.
Development Officer and former ASP participant, Antoine Joyce, recalls how the program was life-changing for him as an adolescent. After growing up as the "smart kid" in an all black school, he was discouraged when he had trouble joining a diverse high school. Joyce contemplated joining a gang to help fill the void of his lost identity as the smart kid. "When my cousin allowed me to be a part of their group, it saved my life in a sense," recalls Joyce. He explains how the ASP program expanded his worldview beyond his environment and allowed him to thrive onstage and through volunteer work.
Both organizations understand the importance of providing youth with new experiences and helping them expand beyond their comfort zone. New experiences may be hard, but they spark personal growth and usually build a reservoir of resiliency that becomes powerful later in life. As I look back on the times when I've wanted to quit because I was uncomfortable, I'm so glad that I didn't. I usually found great satisfaction by continuing on and even built a love for the influential experience of stepping into the unknown.
Related
Popular in the Community