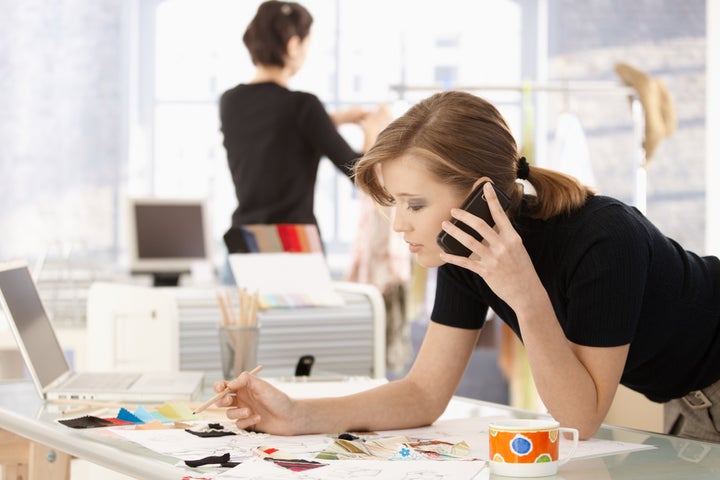 By: Chad Brooks, BusinessNewsDaily Contributor
Published: 12/06/2012 06:27 AM EST on BusinessNewsDaily
Women are bringing home more income than ever before and even though the economy has improved, families are still depending on it even as the economy improves.
"The massive job losses during the 18 months of the Great Recession, primarily in male-dominated industries such as manufacturing and construction, coupled with sluggish job growth during the recovery, have left many families with lower earnings and have placed an unprecedented importance on wives' earnings to keep families afloat," said Kristin Smith, family demographer with The Carsey Institute."The Great Recession, in particular, substantially accelerated the trend of an increased reliance on employed wives' earnings."
Based on the data on married couples from the U.S. Census Bureau and the Minnesota Population Center, researchers found that between 2008 and 2009, the contribution to total family earnings from employed married women jumped from 45 percent to 47 percent, the largest single-year increase during the past 23 years. That percentage remained steady in 2010 and 2011.
The study also examined previous recessions and found that they substantially accelerate the trend of increased reliance on wives' earnings. In all three recessions since 1988, annual increases in employed wives' share of total family earnings rose substantially.
Smith said if history is a good indicator, it is likely that the wives' share of total family earnings will not return to prerecession levels; rather, the Great Recession will serve to propel those contributions higher.
"It is likely that wives will remain in the labor force even after their husbands return to work, as many families have lost ground due to diminished savings, housing values and retirement accounts," she said. "Thus, it is critical to pay attention to the implications of wives as breadwinners for families and the workplace."
The research revealed that a family's reliance on the woman's earnings is particularly important when the husband's education level is considered. Smith found that the share of total family earnings from wives is higher and more responsive to economic downturns when their husbands don't have a college degree.
Smith said in light of the study, it is critical that lawmakers continue to find ways to support dual-income families.
"Policies to support working families, such as paid sick leave and paid family medical leave, affordable quality child care, livable wages and measures that increase workplace flexibility could help reduce the work and family conflict that many men and women experience," Smith said. "In addition, there is an obvious need for continued job creation, continued support for long-term unemployment, and expanded public assistance and food stamps to help families during this economic recovery."
Copyright 2012 BusinessNewsDaily, a TechMediaNetwork company. All rights reserved. This material may not be published, broadcast, rewritten or redistributed.
Related
Popular in the Community