In 2016, getting a college degree is not enough.
Twenty-five years ago I was a sophomore in college trying to figure out what to do with my life. My college advisor pushed me, "You need to decide on a degree! What do you like? What can you do for the rest of your life?" Advisors coached us on choosing a field that interested us and pushed us to get started.
Fifteen years ago, I began coaching other kids. I still wanted them to choose a path, but the message had changed, "Get your college degree. It really doesn't matter what you choose because you'll change career fields at least five times during your lifetime. Just get one."
Today, the message has changed again. My message now is, "Find a career you love and start making connections. Talk to your professors. Seek out free internships. Get to know people."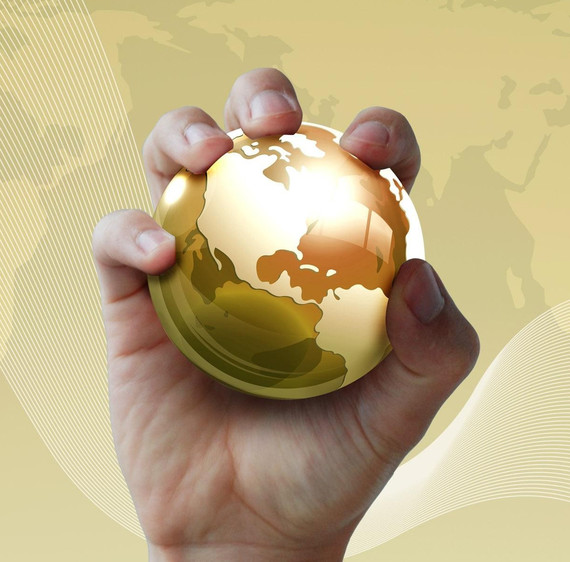 For many middle-class students, networking starts at home: The "syllabus" might include: meeting people in a variety of companies, conversing with company executives, company exploration and research, going-to-work-with-your-parent field trips, going out to eat with important people, asserting yourself and confidence-building. On the flip side, the large majority of low-income kids never have that opportunity.
Assertiveness and interaction with people in important positions isn't given a second thought for middle-class students because they've met a variety of people at the dinner table or the soccer field. Even if a middle-class kid doesn't excel in networking, it's not the end of the world since their parents are thriving as lawyers, managing directors, consultants, doctors, etc., and the connections are in place.
Low-income students I work with have hard-working parents, often working two jobs to make ends meet. The best advice they know and offer their children is, "Do better than me." They pass along skills they know and the idea of hard work, but there is little hands-on understanding of how executive jobs work, and there are seldom contacts and connections that can move their children quickly through the pipeline and up the ladder. Most of the parent's jobs consist of cleaning houses, working construction, cooking in restaurants, cell phone assembly lines and chicken processing plants.
In addition to poverty, many of the students I work with are refugees who have recently arrived from other countries, whose parents don't speak English. Being new to the country creates added challenges of learning a new educational system, figuring out how to have confidence speaking in a second language, and learning cultural practices that respect boldness and forthright behaviors when their home culture is more about timidity and reverence. The skills my kids' parents know and teach their children, though beneficial, are often not enough in a world and an American society that is driven by who you know.
I've had people tell me, "The more prestigious a school they attend, the better their chances in life." So far, I'm not buying it. Even my most assertive kids who attend the top schools struggle when they get out of college. One such student graduated a year ago with a biology degree from the University of Texas at Austin, a highly competitive university that only accepts the top 7 percent of high school seniors. She's a bright young woman who has done everything right and has now been accepted into and will attend the University of Southern California to begin studying for a master's in public health this fall. Despite what seems like a very competent and marketable young lady, she has only managed to find jobs that fit the skill sets she had before even going into college--secretarial work.
It's true that some programs exist to help economically challenged students. However, there are not many and the really successful ones are often for extraordinarily high achievers. The application itself takes confidence to apply, knowledge of how to complete an enormous amount of complicated paperwork and exceptional skills to get accepted. Others do exist in some schools, but aren't designed to help students know how to utilize their resources and connect to positions and people that can help them launch.
We have an abundance of jobs that need to be filled and many students out there who could potentially fill them if we only knew their talents and skills. By not equipping our low-income kids with the skills needed to connect with jobs, not only are they missing out, we are, too.
Calling all HuffPost superfans!
Sign up for membership to become a founding member and help shape HuffPost's next chapter