As workers across the country increasingly worry about robots taking their jobs, one group is helping to educate the workforce and serve as a fulcrum for solutions around the issue.
WorkingNation, a nonprofit project that launched in September, aims to inform people about the changing landscape of employment due to the rise in automation. It's also giving a platform to and connecting groups that have proposed solutions to help workers facing a shifting job market, Art Bilger, the venture capitalist behind the organization, told The Huffington Post.
"We've watched the Donald Trump and Bernie Sanders movements build: There are millions of people in pain, and it's about jobs and the economy. It's fear looking down the road," Bilger said. "I decided that we should create awareness of these issues, and highlight the solutions being worked on today ― including where the jobs of the future will be."
Last week, WorkingNation debuted a new docu-series that explores these topics, which streamed on TIME Inc. websites. In the first episode, the series highlights families in Rochester, New York, affected by massive layoffs at Kodak's headquarters. Another episode will focus on Year Up, a nonprofit that connects low-income young adults to job training.
WorkingNation also uses its website to share blogs and videos about what the future of jobs will look like in a world increasingly dependent on robots.
"The reason I'm doing this is because this is going to hit across the middle class: It clearly impacts the bottom 20 percent, but it also will impact middle- and upper-middle class," Bilger said. "The key message here is: We're all in this together."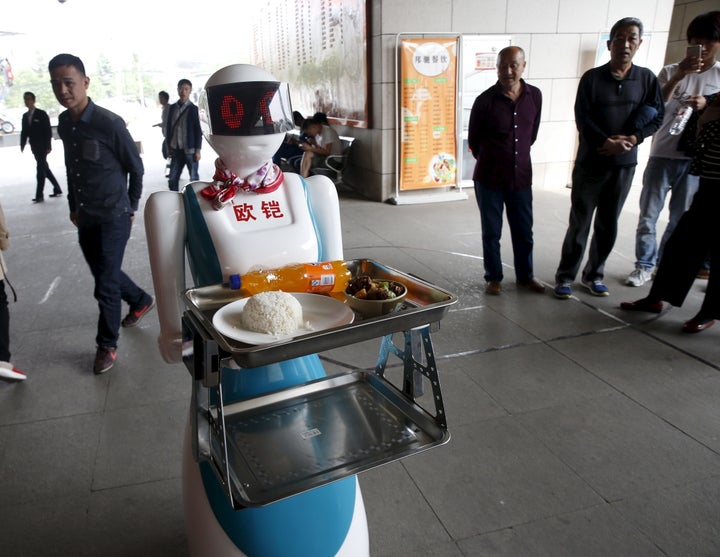 Automation is already transforming many industries: Driverless trucks threaten to replace 1.7 million American truck drivers over the next decade. Major news outlets are also using artificial intelligence to cover sports and even the elections.
But whether robots replacing jobs is truly cause for alarm is a matter of debate. The question is not whether automation will replace some jobs ― that is widely accepted already ― but rather who and how many will be affected.
Earlier this year, White House economists predicted low-income workers will be the worst-hit, with workers earning less than $20 per hour facing a high probability of losing their jobs to robots. The University of Oxford predicts the entire middle class may lose out as 47 percent of the U.S. workforce risks losing their jobs to automation.
But the real question is: As robots replace some jobs, will new technologies create enough other jobs to compensate? Some economists say yes, others say no.
WorkingNation seems to lean toward the negative, with its website warning of a "looming unemployment crisis" that could "eliminate jobs in virtually every field."
Bilger says he can't predict the future, but he maintains that no matter what side of the debate you land on, there are certain realities about the changing job landscape that no one can deny and for which we should all prepare.
"I'll be honest here, I don't know what the unemployment rate will be," Bilger said. "But whatever 20 years from now looks like, we need to be focused on how jobs are changing and what are mitigating strategies and solutions. If we don't do these things, it will be far more dramatic to the negative than it would otherwise be."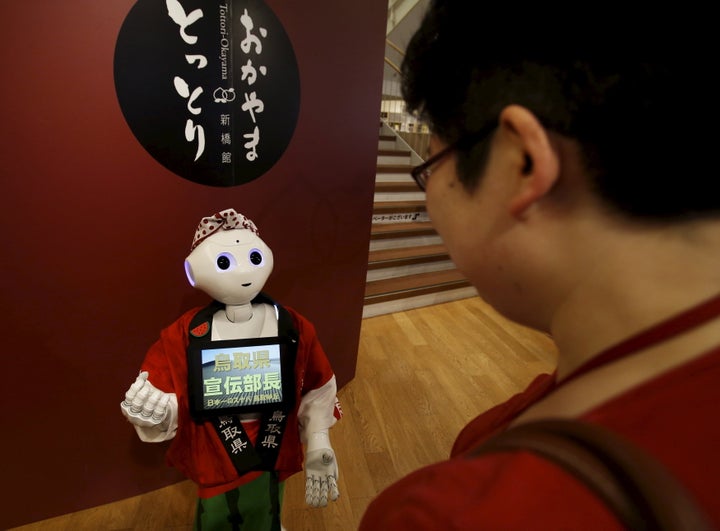 WorkingNation wants to get U.S. institutions of all types on board to help students and workers succeed in the new job landscape.
It highlights nonprofits such as Operation Hope on its website, a group that provides financial literacy education to underserved communities.
Finally, Bilger thinks we should look to corporate America for solutions. He points to Siemens Corporation, a global energy company, which has created an apprenticeship program to supply its workers with associate's degrees and certifications in skills the company needs, such as advanced manufacturing.
"I don't think we can blame those developing technologies for all this ― tech advancement is core to society," Bilger said. "But I do believe they can be one of the most important parties to develop solutions. Their businesses are dependent upon it, and they have great resources, financial and human, to throw at it."
Related
Before You Go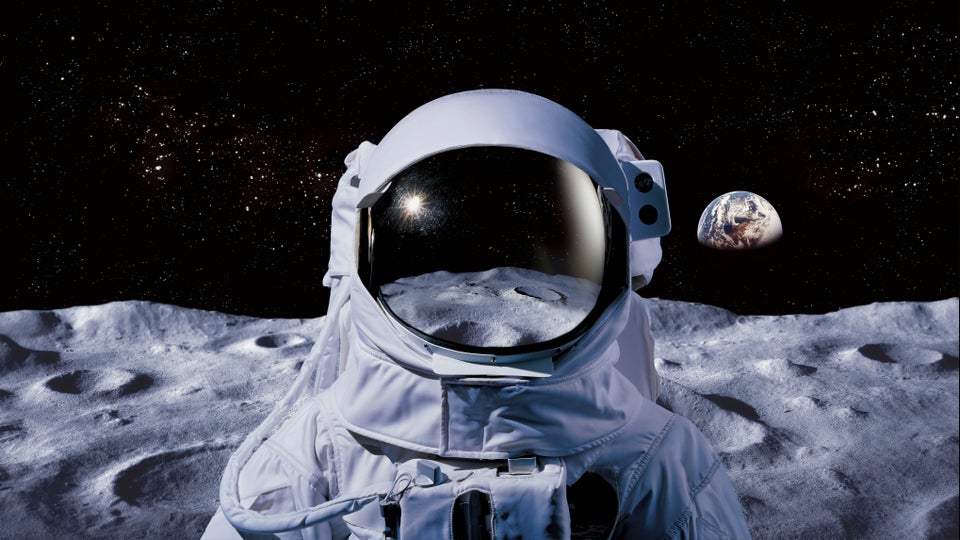 Jobs You Wouldn't Think Are Threatened By Robots, But Are
Popular in the Community