How do women measure success? Is it by mothering and having a career? How do they carry out both forms of work to their satisfaction? What helps? What hurts?
This is a weekly series about successful women who participate in the workforce in a range of ways building their careers while mothering. These women fly under the radar of the media but need to be heard. They are silently successful and warrant recognition. They are compassionate, persistently hardworking women who deserve our admiration and offer advice to new mothers. Each week I will spotlight a different remarkable woman.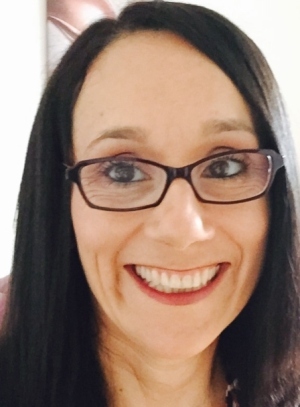 Tanya Linden is an Australian mother with two daughters, ages 7 and 12. She's a successful sales rep for a company who does salary packaging or salary sacrificing (as it is called in the U.S.) with doctors and nurses.


Tanya lives in Coogee, a beachside suburb of Sydney, 8 kilometers from downtown Sydney. She is 3 hours from Canberra, the capital of Australia.
The differences between Australia and the U.S. with regard to maternity leave and respect for family time in the work place is phenomenal. Tanya lived with her family in Manhattan for four and half years. She explains the differences:
My company offers me 4 weeks vacation,10 sick leave days and 2 carrier days and all are accumulative. Maternity leave is paid 3 months and 9 months unpaid and your position is retained for your return.These are our Government Laws which is so different from the USA. Fathers are offered two weeks paid paternity leave for when the baby is born and this is on top of all other leave.
When you return to work you are also able to ask for flexible work arrangements to meet with your families' needs. We are not expected to work more that 38 hours a week and they realize that employees that are stressed out are not engaged and nowhere near as productive. I am on site with my client so I manage my own work schedule which also gives me a lot of flexibility.

Working in the US there was to me an expectation that you need to put in the hours to succeed. It's been rather strange to be told to "not work" on your day off or to not answer my work cell. Yes I have two cells, one that is my personal and one that is my company one. My company one must be turned off when I am not working. I am definitely not as stressed out as I was in Manhattan when it comes to my work commitments. I also do not feel I can't ask for time off to attend to a sick child or to attend a special performance at their school. I have assigned leave for these needs and that makes me so appreciative of my employer for allowing me to actually have it all so to speak.

Tanya suffered from postpartum depression and felt she needed to have a break from motherhood but her decision-making to work and mother at the same time came quite easily:
As rewarding as I have found motherhood to be I have always felt that working was an aspect of my life I needed to do. I feel I am a better mother when I work. I feel a sense of achievement that is different to the achievement I feel as a mother. I enjoy the stimulation of being in a childless environment and in turn it makes be excited to see my children when my work day is done.

However, Tanya was still conflicted going back to work:
My first daughter had very bad separation anxiety so when I decided to go back to work when she was 18 months old I was guilt ridden when I left her at her childcare centre. I would feel anxious the night before because the crying and screaming when I dropped her off would break my heart and that mother guilt would set in. Thankfully the role I had the time was extremely busy and my mind would be full of work so it allowed me those hours to not focus on my daughter.

Tanya believes her children will benefit from seeing her as an accomplished, working mother.
I think my eldest is probably the one that is now more aware of what a juggling act a working mom has to perform. I think also it sets a wonderful example of the choices women have and how each family is individual with different needs. I know both are grateful that I have been there for them and that it's rare that I miss something, however they are understanding when I do. They understand which makes me so grateful to see they appreciate me.

When it comes down to it motherhood is Tanya's priority despite the pleasure and recognition she gets from her work. With great passion she remarks about motherhood to her:
Motherhood is the most important role in the world. You are blessed with this little human that is a blank canvas and as a mother you have the ability to create a masterpiece. It's a hard job at times and I don't think till you become a mom you truly understand how much you can give of yourself to another human being. What I found even more amazing was when I had my second daughter that you could replicate the same amount of love to another human being! I remember being pregnant to her being worried that I may not be able to love anymore because what I felt for my first daughter was so astronomical. I did not think it was humanly possible. Wow was I wrong!
With no doubt any role I have had post children has influenced by the fact I was now a mom. I have never accepted or even applied for a role where I did not think the work/life balance would suit my family. My children have always come first and I thank my past employers and my husband for being so supporting of this fact. I had my girls late in life and I think that too was an aspect that influenced my choices.

Tanya has solid advice for new mothers who want to embark on careers. She speaks assertively and positively, clearly proud of the mothering she has accomplished:
My advice is always do what is right for your family. I think you need to follow your instinct. I am lucky that living back in Australia we do have a much more family friendly work/life balance in our workforce. After living and working in Manhattan I understand it's not so easy for mothers in the US. I think mothers in the US have it a lot harder finding a good work/life balance. I look at my daughters and their understanding of the world and I feel blessed. I am raising two little global citizens that make me so proud to be their mother. I cannot think of anything else that could possibly make me feel more successful.

It's wonderful to hear the comparisons between the different parts of the U.S. and the U.S. and different countries. If you would like to participate in this series, please contact Laurie and she will be glad to include you.
Laurie Hollman, Ph.D. is a psychoanalyst with a recent book, Unlocking Parental Intelligence: Finding Meaning in Your Child's Behavior, found on Amazon, Barnes & Noble, Familius, libraries, and wherever books are sold.
Related
Popular in the Community