"Narrow-mindedly, I started [Pinks and Greens] out of my own selfish frustration of not being able to find sportswear, especially golf apparel, online," Dorst told The Huffington Post. "I'd been researching it for a while and I couldn't find it in the pro shops. I was very, very frustrated with the selection, and I remember being on my honeymoon and I was looking back at pictures and I'm like, 'I look like I'm dressed like a man.' I just wanted something that was attractive and feminine and that looked good ... and I couldn't find that."
"In golf, our biggest selling size is 18," Dorst explained. "Like five to one, over any other size." Though the demand is there, she's quick to outline the uphill battle to get those extended sizes. "The problem is, number one, the manufacturers don't think that the need exists, so it's a vicious cycle. If we are one of 2,000 retailers that they sell to, and there are only two of us asking for it, they feel like there really isn't any need for it. And secondly, we only have a few brands that are willing to go down that road because it's a whole different production cycle from them ... they might as well be producing a different line. It's not like they can keep cutting all the way up to a 24."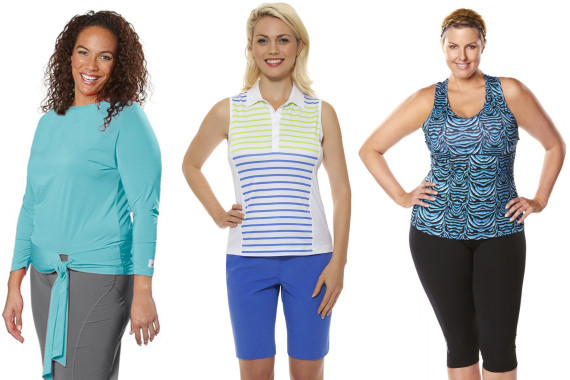 Long Sleeve Blouson Top by Live Life Large$64, available up to a size 4X, Button Pocket Detail Short by EP Pro $74, available up to a size 22, Print Racerback Tank by Katie K Active $48, available up to a size 3x
But the lack of plus-size activewear could actually point to an even larger problem. "I really think that these brands think that once you're over a size 8, you're not active," she told HuffPost. "And the other frustrating thing is, not to beat the people that are giving us product in plus-size, [but they say] 'we'll do plus-size for you.' Like on golf, we go all the way up to a 5x on the top and we're trying to get them to do a bottom and they're like we'll do a khaki skirt and a black skirt, and I'm like, 'No.' People don't want that, they want the print, they want the floral that the size 2 is wearing, they want whatever is in fashion."
To try and combat all the insecurity women feel when shopping for workout clothes (plus-size or not), Dorst has initiated a no intimidation policy with regards to her online business. Pinks and Greens aims to cater to women of all shapes and sizes (they carry from a size 0 to 24 and maternity), and Dorst has ensured that trained professionals are available on the phone to help shoppers with any questions they may have on fit and the products for sale.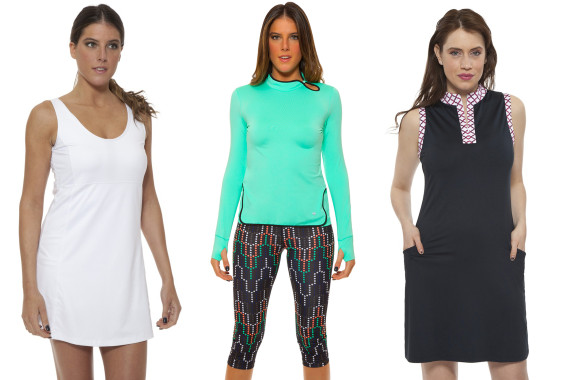 Shapewear Dress by Tail $85, available up to a size XXL, Discover Keyhole Neck Top by EP Sport $88, available up to a size XL, Selena Dress by Tail $99, available up to a size XL
We admit that the fashion world has a long way to go to become more inclusive, but sites like Pinks and Greens is one step toward making shopping a little less intimidating and a little more fun. After all, retail therapy is the best type of therapy.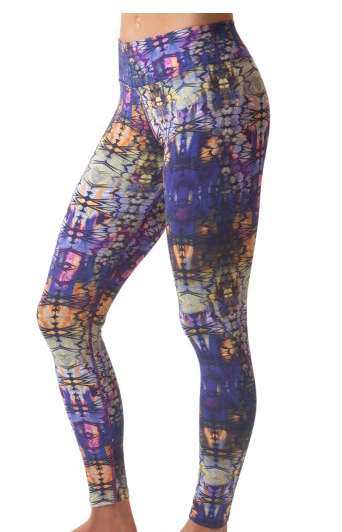 Our Favorite Picks From Pinks And Greens