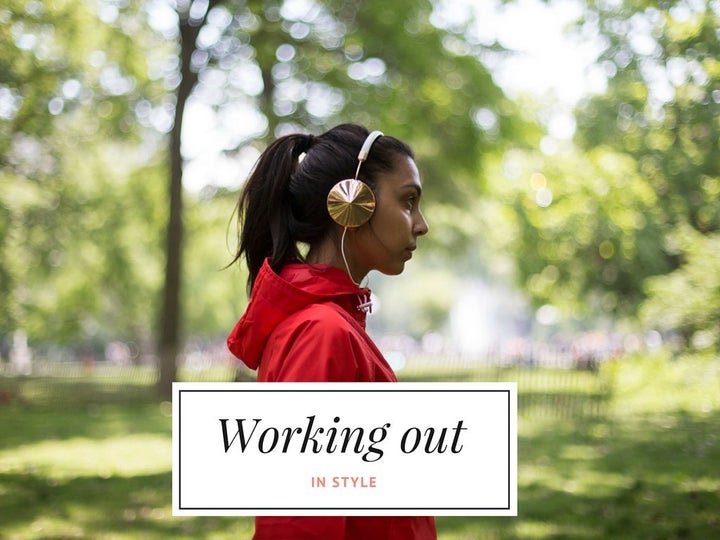 I hate spending money on workout clothes. I will willingly drop far more than I'd like to admit on bathing suits, sunglasses and other seemingly frivolous things, but when it comes to gym clothes, forget it.
My rationale has always been, "Why spend money on leggings that no one is going to see and tank tops that are just going to get sweaty?" Right now, my most-worn pair of leggings are ones that I bought in the eighth grade (not an exaggeration), my favorite workout hoodie was a freebie from high school and my ratty gym shirt belonged to my mother in the '80s. The only somewhat recent article of gym clothing that I have purchased is a sports bra. But I should let you know that I bought it at Forever21 and was too impatient to wait in line for a fitting room, so it's actually one size too big.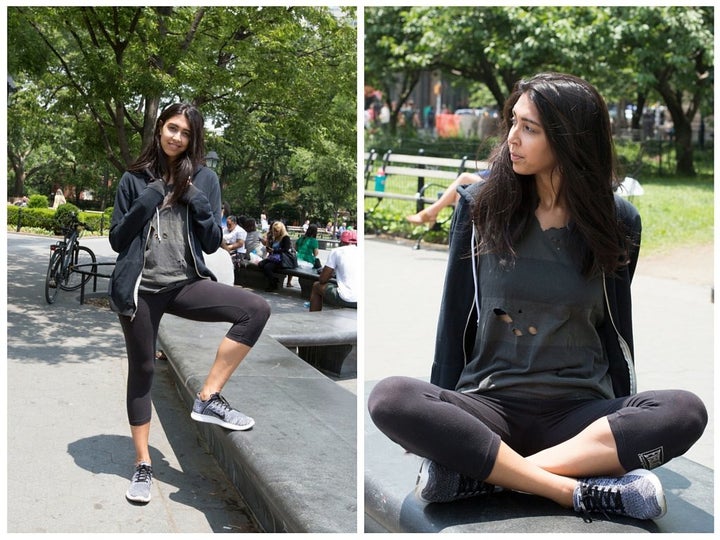 My gym clothes didn't look good, but they worked. I was never excited to put them on, I never felt confident in them, but I didn't know better.
Of course, working in fashion I've seen dozen of activewear brands pop up offering $100 leggings and $50 sports bras, but I always thought they weren't for me. That was until my best friend dragged me into the Tory Sport store -- the activewear line created by Tory Burch -- and forced me to try on a pair of their leggings. The new line is one of the more expensive ones on the market, and not something I'd normally shell out the cash for. But I was shocked at how comfortable they were, how stylish they looked and how they made me feel. So I decided to conduct an experiment. For one week, I was going to wear fancy workout clothes and see if it affected my workouts. I borrowed some pieces from Tory Sport, and off I went.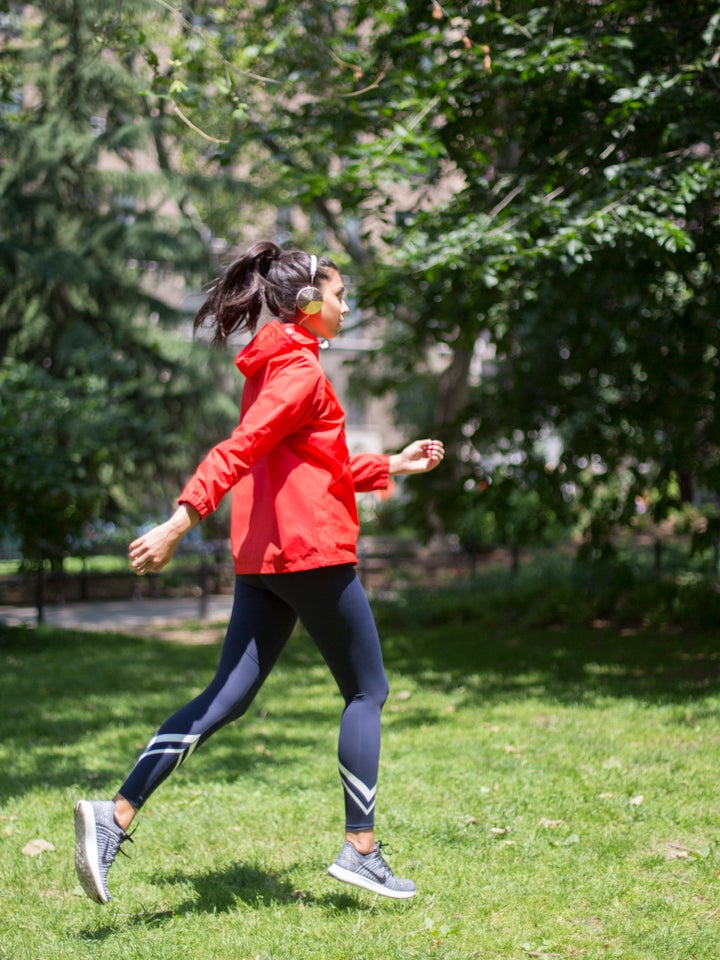 The first thing I noticed was that I wanted to work out, just so I could put on my new clothes. During an average week, I usually go to the gym twice, but with my new wardrobe, I wanted to go every single day. My new items fit so well (turns out, my body has changed a little since the eighth grade) and made me feel more confident. The leggings were seamless, so there was nothing digging into my skin and they didn't go see-through when I bent over (major, major plus).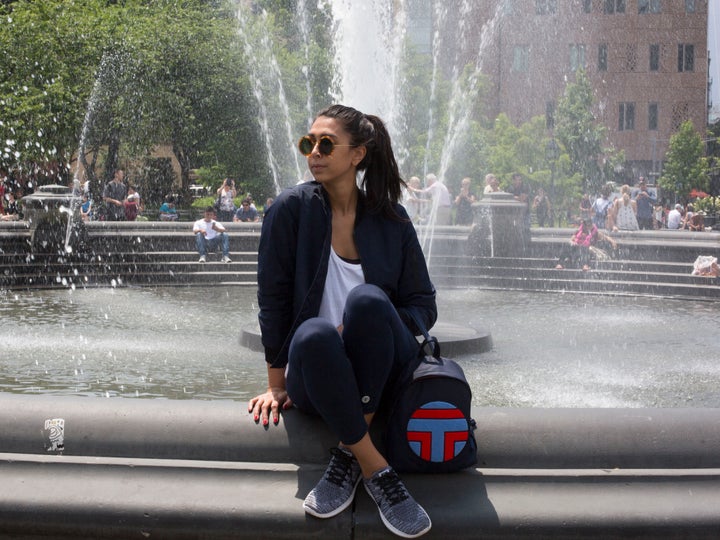 Unlike my old clothes, which required I go home and change immediately after a class, I could wear these clothes in public (like to dinner or to the grocery store). It made it easier to fit working out into my schedule, since I could go out after and live my life. And don't even get me started on the importance of a good sports bra. I have no idea what I was thinking before. Even though I'm an A-cup, I still need support. (For those wondering, I've thrown out the Forever21 bra for good.)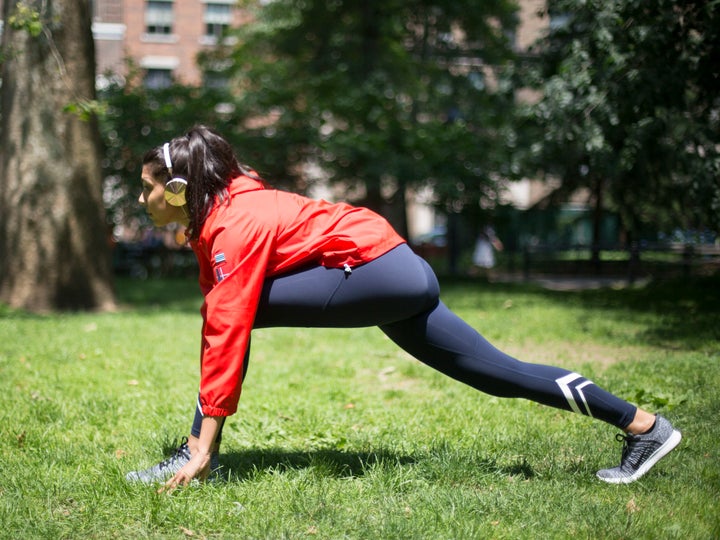 While I certainly won't be dropping thousands of dollars on workout clothes anytime soon, I will be updating my gym gear more regularly. And hey, if it makes me more active, I'm doing myself a favor.
Shop the looks: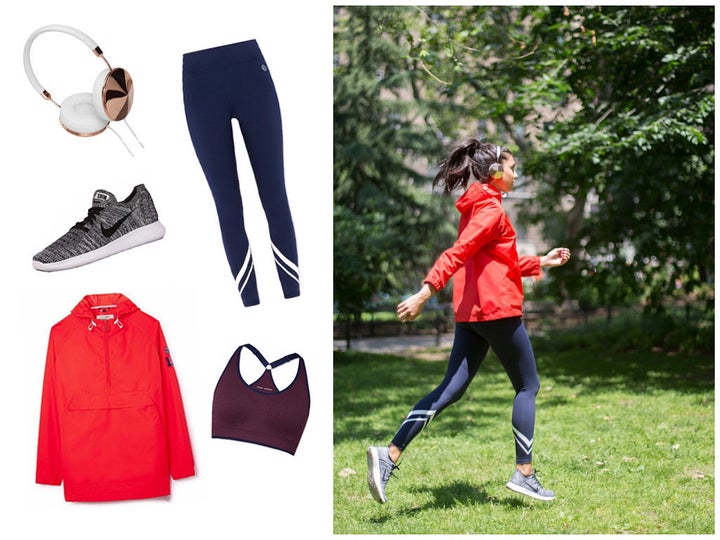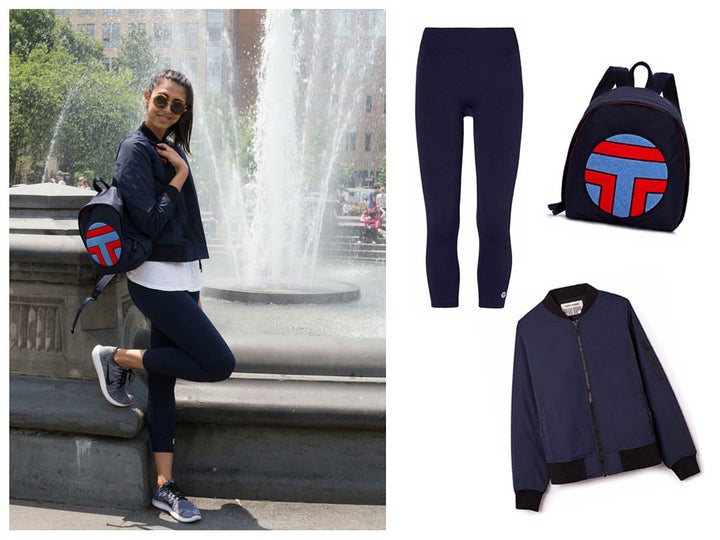 This post was not sponsored by Tory Sport.
Related