Admit it: Sometimes it's fairly easy to talk yourself out of going to the gym.
That said, there are some days where you just don't feel like it. Below are some of the rationalizations for not working out that HuffPost Lifestyle editors have definitely used in the past. Any of them sound familiar? Basically, do as we say, not as we do.
You're skipping your workout because...
1. You live in a fifth-floor walk up.
Climbing a zillion stairs totally counts as a workout, right?
2. "The Bachelor" is on TV.
It only happens once a week...
3. It's too cold.
Forget the fact that working out in cold weather can help you burn more calories. You're still freezing.

4. You're going to the gym tomorrow.
Can't work out two days in a row -- muscles need rest, right?
5. You went yesterday.
See above.
6. You're tired.
It's dangerous to yawn and run anyway.
8. You walked your dog.
Good enough.
9. You just ate dinner.
You don't want to get cramps.
10. It's dark outside.
Maybe you'll try tomorrow morning.
11.You left your gym clothes at home.
Ooops.

12. You ate healthy food all day.
That totally makes up for it in your mind.
13. You worked late.
After your day, you can't be away from your couch for another second.
14. You need an extra hour of sleep more than a workout.
Experts are still torn on which option is healthier. May as well go with sleep today since it requires no effort.
15. You're having a good hair day.
It'd be a shame to get sweaty.
16. You didn't hydrate enough earlier in the day.
Better luck tomorrow.
17. Your college friend wants to get dinner.
You haven't seen him in a few weeks.
18. All your cute workout clothes are in the hamper.
As if you'd show up to the gym in sweats and your old high school student government T-shirt.
19. You don't have headphones.
There is absolutely no way you're going to work out without music. Come on.
20. Your messy room needs your attention.
Why go to the gym when there are more pressing matters?
21. You showered within the last few hours.
You can't waste any more water today.
22. You just don't want to work out.
Sometimes honesty is the best policy.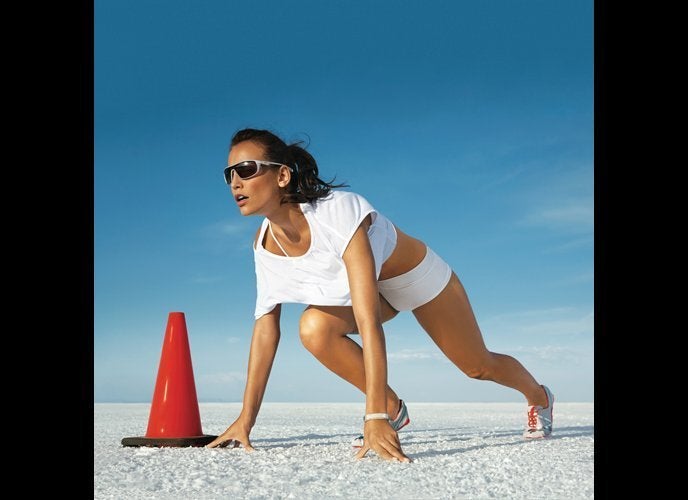 10 Ways to Get Psyched Up to Work Out