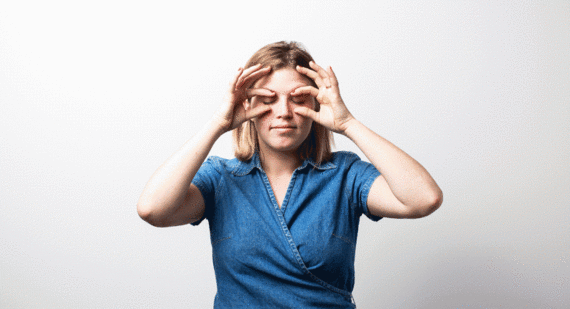 Photo credit: Alicia Cho, Thrive Market
By Dana Poblete for Thrive Market
When Carole Maggio started her Facercise regimen in 1981 and popularized it in the 1990s, who knew it would blow up to be a full-blown spa treatment--one featured in major international department stores and hip pop-up shops?
It's officially a thing--there are now aestheticians who can provide private spa sessions as well as conduct face training remotely via Skype. So what's the deal?
If consistent runs can help sculpt killer calves, can regularly exercising your face condition the muscles to promote a more youthful look? That's the notion behind workout facials. Having beads of sweat trickling down the forehead while huffing and puffing to the finish line is never the most glamorous moment. But contorting the face in some unflattering ways might be an even more ridiculous look.
Don't knock it till you try it, though. According to expert face trainers, engaging the facial muscles--of which there are over 57--can tone, lift, and firm skin on the face, while also improving blood circulation and oxygenation, and stimulating the lymphatic system to help cleanse toxicity. Translation: Skin gets tight and radiance is boosted.
But from a dermatological perspective, dermatologist Dr. Rosalyn George from the Wilmington Dermatology Center believes full-body exercise can do these things just as well. "There are several scientific articles showing increased collagen production from exercise, [but] I believe you will get more of an impact focusing on exercising your body compared to exercising your facial muscles. This will reduce stress as well as increase blood flow which can be beneficial to the aging process."
But proponents of workout facials do believe that just as traditional exercise--when done consistently and with intensity--can transform the body, a facial exercises promise the same for the visage. Face trainer Erika Boldis of Desiredface has developed her own European Workout Facial to rejuvenate the facial muscles and skin for a more youthful glow. While she advises starting out with a training session to really refine technique and maximize results, here she shares some exercises to start out with at home.
Consciously engage underlying muscles throughout these exercises--don't rely on your hands to do the movements. Instead, use your hands to hold skin firmly in place to avoid forming any wrinkles.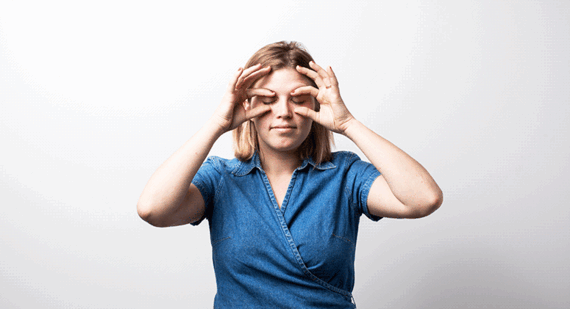 Eyes
This exercise helps to build muscles under the eyelid for more open, awake-looking eyes. With your index fingers and thumbs, make a "C" around the each eye with your pointer finger curved over the eyebrow and firmly against your skin, and your thumb firmly against your cheek. With the eye shut, slowly squeeze your eyelids to close tighter, then relax the tension without opening the eye. Repeat this 25 times.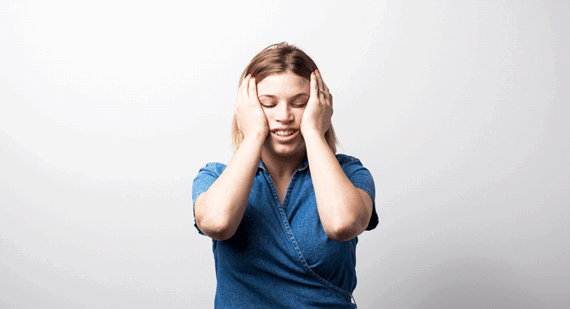 Cheeks
To help smooth laugh lines and fine lines around the undereye, try this. With each palm firmly against each cheek, pull the top of the upper lip and lip corners up toward the temples, exposing your upper teeth and gums. Hold this for 30 seconds, three times. Then, slowly press lip corners even further up, and release, repeating 30 times.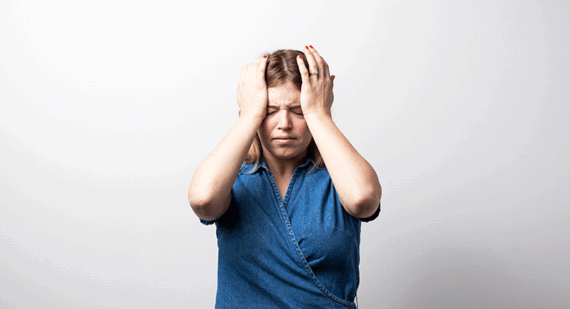 Forehead
Smooth lines in the forehead with this trick. Place each palm on each side of your forehead, with the bottom edges of the palms resting on the eyebrows, holding forehead skin firmly in place. Allow your eyebrow muscles to raise themselves, like a surprised look, and then back down, like an angry look. Do this 10 times. Then raise the eyebrows and hold for 30 seconds. Lower the eyebrows and hold for 30 seconds. Then repeat the up-and-down motion again 10 more times.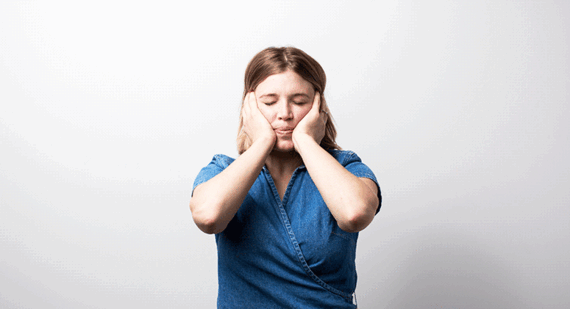 Lips
Here's an exercise to help condition the lip muscles. Place the outer edge of each palm against your nasolabial folds (where laugh lines would be) and the bottom edges of each palm on the top of the jaw line. Apply pressure to the face with the whole surface of the palms. With your lip muscles, press the upper and lower lip together and hold for 20 seconds. Then pulse the palms towards the sides of the nose for 10 seconds. Repeat this exercise three times.
To supplement these exercises, Boldis also recommends certain foods and nutrients to help boost collagen production. Make sure to get plenty of lean protein, garlic, dark-colored fruits, dark green vegetables, beans, avocado oil, flaxseed, rose hips, dark chocolate, vitamin A, vitamin C, and omega-3 fatty acids.
And perhaps adding some facial oils and topical treatments into your beauty routine can help boost the results, too. But if you don't have time to invest in workout facials, Dr. George suggests that sun protection and utilizing products with vitamin C and vitamin A could do the trick.
You Might Also Like:
Related
Popular in the Community