 When I am devising a new playlist, either for myself or the athletes that I work with, there are many factors that influence my choices of tracks. Certain qualities of music can render a particular track appropriate for the sport and exercise domain. For example, the strong rhythmical qualities of a track such as "I Like To Move It" by Reel 2 Real can help listeners to optimize their activation levels during a workout. The lyrical content of a track also has a strong bearing on its motivational qualities. Many of my favorite tracks contain powerful affirmations: For example, "Beat It" by Michael Jackson repeats that no one wants to be defeated, which I find to be quite an uplifting motif.
The tempi or speed of the tracks in my playlists is also a central consideration. Most tracks in my personal playlist are sufficiently fast to encourage entrainment or synchronous movement during my daily circuit training routine. They also have a positive harmonic blend with a predominance of major harmonies that serve to lift my mood -- particularly if I'm using the music early in the morning when I'm not feeling my very best! Finally, I like to combine the old with the new, as contemporary tracks keep me fully engaged with my workout soundscape. Right now I have a real penchant for Flo Rida, and his monster hit "Let It Roll" is particularly rousing.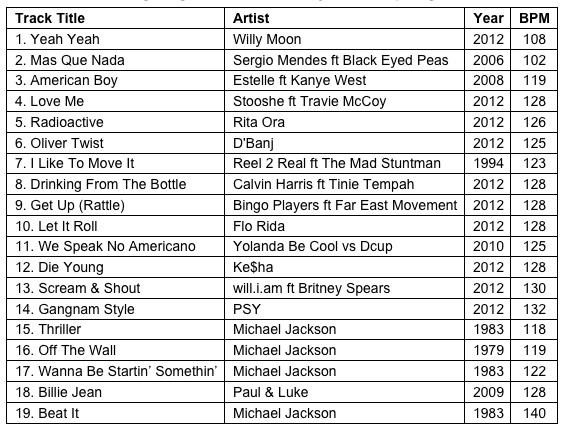 Dr. Costas Karageorghis is deputy head (research) of the School of Sport and Education at Brunel University in London. He has spent the last 20 years conducting research into the psychological effects of music in the domain of sport and exercise, a topic that his name has become synonymous with in the world's media. In this time, Karageorghis has developed a theory to explain how music influences performance and mental states, produced a measure of the motivational qualities of music, led numerous experimental studies, and conducted several extensive reviews of research into the effects of music in exercise. His output includes more than 150 scholarly articles, seven exercise-related music albums, and the 2011 Human Kinetics text Inside Sport Psychology.
For more HuffPost Workouts, click here.