But what if that "date" is just that -- a date! Working out with your special someone won't just make you both fitter, you'll fit better together. "When a couple works out together, the actual exercise itself can physically and emotionally have a positive impact," marriage and relationship psychotherapist Dr. Jane Greer told YouBeauty. "Both partners come away with feelings of synchronicity, cooperative spirit and shared passion. Then you throw in some spicy endorphins and it can be a real power trip for the relationship."
That time you would spend at the gym suddenly becomes "us" time, and that otherwise-boring walk you were planning to take after dinner becomes more fun with good company. Not to mention that if you're walking with weight loss in mind, you're more likely to meet your goals with social support.
Plus, you'll share some of the added benefits of working out, like less stress, better sleep and a sharper brain, all of which can only help you as you navigate the years together. And regular exercise has been linked to a better time in the bedroom, too: Exercise not only seems to protect against erectile dysfunction, it also improves blood flow in a way that can help you more easily get in the mood.
So, in honor of Valentine's Day, we asked our readers to show us their favorite photos of their sweaty sweethearts -- whether after a hike, at the finish line of a 5K or mid-Pilates. Add your photos here!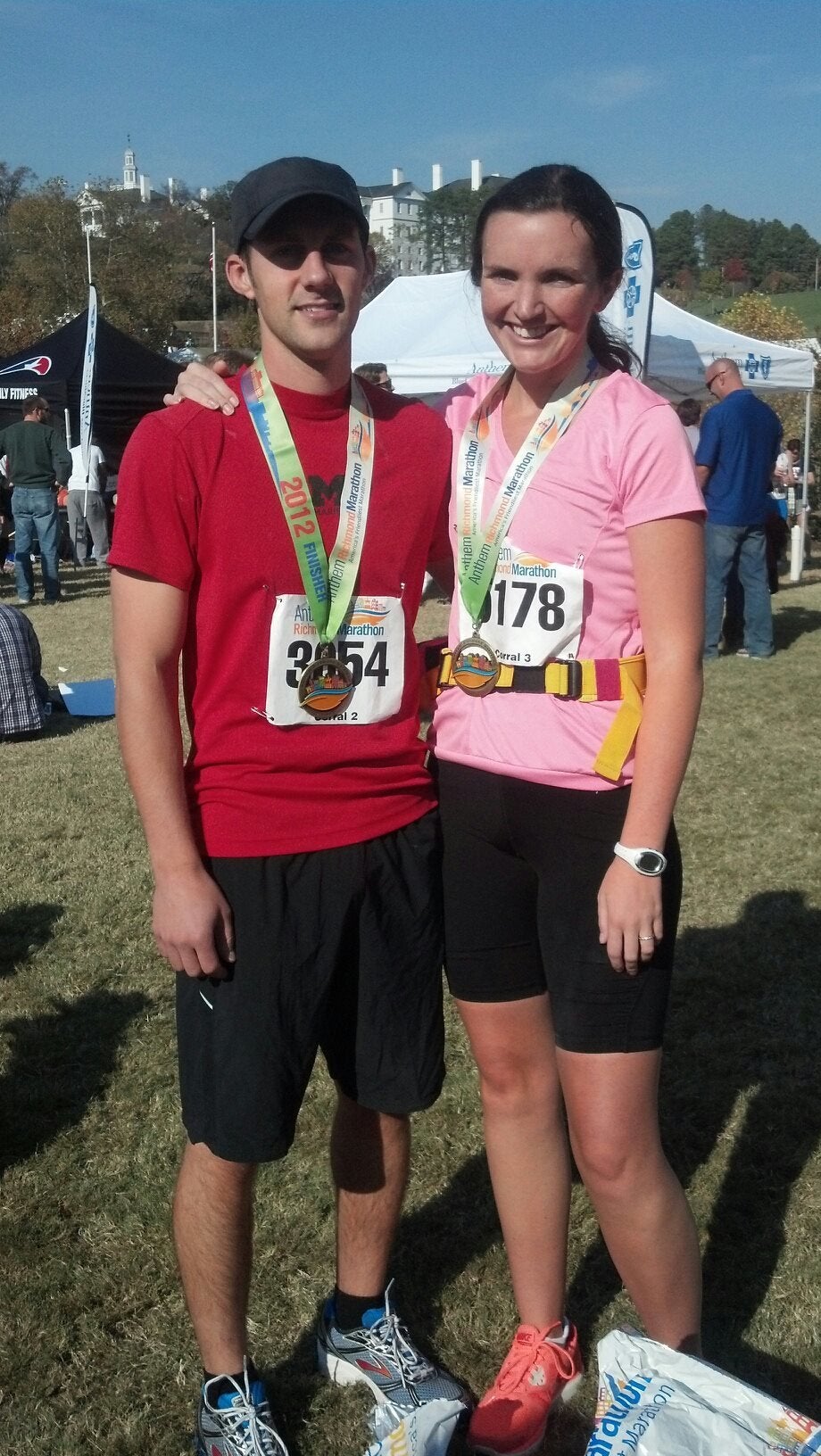 Couples Who Sweat Together
Related