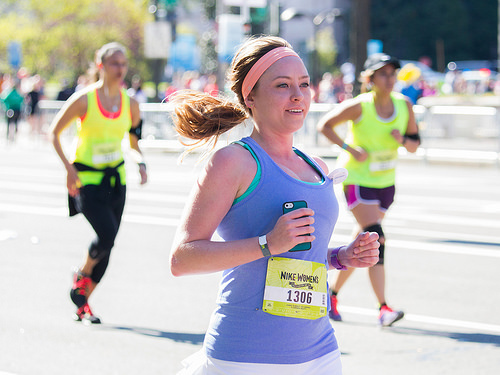 While January is the month when most folks make their fitness resolutions, July might be the best time to act on them. The sun comes up earlier and a stays out later -- providing more opportunities to get out and active. So, if you've been slacking on your commitment to yourself, use this bonus sunshine to get back on track.
To score your summer workouts, we've rounded up the most popular tracks in the gym right now. The list kicks off with a feisty smash from Taylor Swift and winds down with a remix of Ella Henderson's platinum, debut single. In between, you'll find a country/dance song from Lost Frequencies, a pulsing number from Icona Pop, and the climactic medley from Pitch Perfect 2.
In short, you've got nice weather, new tunes, and no excuse to stay indoors. So, get up, get out, and get your share of the fresh air.

Here's the full list, according to a poll on Run Hundred -- the web's most popular workout music blog.
Taylor Swift & Kendrick Lamar - "Bad Blood" - 85 BPM
The Weeknd - "Can't Feel My Face" - 108 BPM
Adam Lambert - "Ghost Town" - 120 BPM
Lost Frequencies - "Are You with Me (Radio Edit)" - 121 BPM
Sheppard - "Geronimo (Benny Benassi Remix)" - 127 BPM
The Barden Bellas - "World Championship Finale 2" - 130 BPM
Fitz & The Tantrums - "The Walker (Cobra Starship Remix)" - 130 BPM
Icona Pop - "Emergency" - 126 BPM
Ciara - "I Bet (R3HAB Remix)" - 129 BPM
Ella Henderson - "Ghost (Oliver Nelson Remix)" - 112 BPM