With coworking and remote working trends revolutionizing the traditional work space, leading companies are rethinking their real estate strategies to make more efficient use of their space.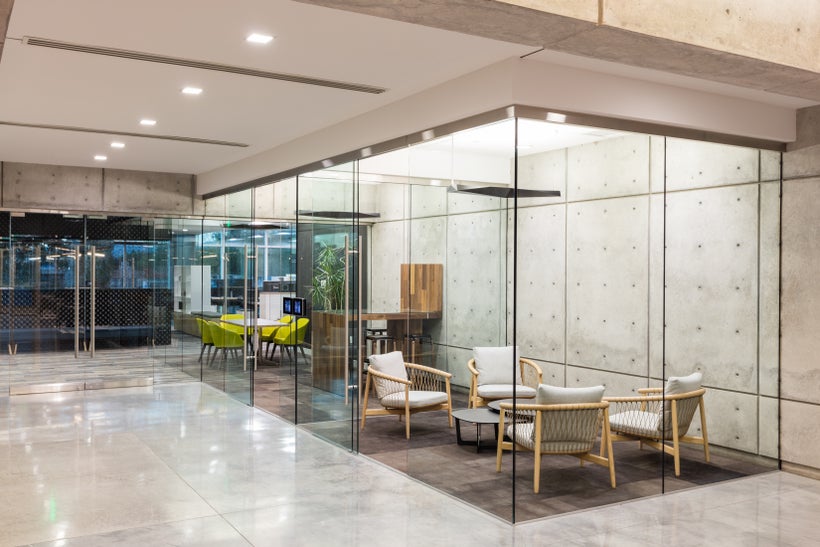 Many have recognized a need for change, but often the information needed to innovate is lacking. Or perhaps we have some data, but no clear direction on where to take it. How do we source valuable metrics on what is needed to make our workplace function more productively? What are the early indicators telling us about the workplace of the future? How do we best innovate for it?
"Work hasn't changed much since the post-industrial World War II revolution, with many of today's workplaces still operating similar to assembly lines" says Zach Holmquist, co-founder and chief of workplace experience at Teem. "Fortunately, the advent of the internet has introduced a lot more mobility into our lives and is slowly changing how we interact with each other and our environment. Companies that wonder why they struggle with productivity and engagement need to appraise how other businesses function and embrace the transition toward a digital and mobile workforce versus clinging onto outdated workplace hierarchies."
As a company at the forefront of creating intelligent tools paired with powerful workplace analytics, Teem is optimizing work's arguably most valuable resources: its people, places and technology. Teem is a meeting-room booking system with an analytics platform that makes even the most forward-looking IT or real estate strategists rethink their take on workspace planning. Teem works through a digital display, traditionally orchestrated as a tablet mounted near a meeting space. This display operates with calendar integration and provides maps to navigate throughout large offices while collating and analyzing data on workspace utilization. It then reports that data back to the administration in charge of room planning — traditionally IT or facilities.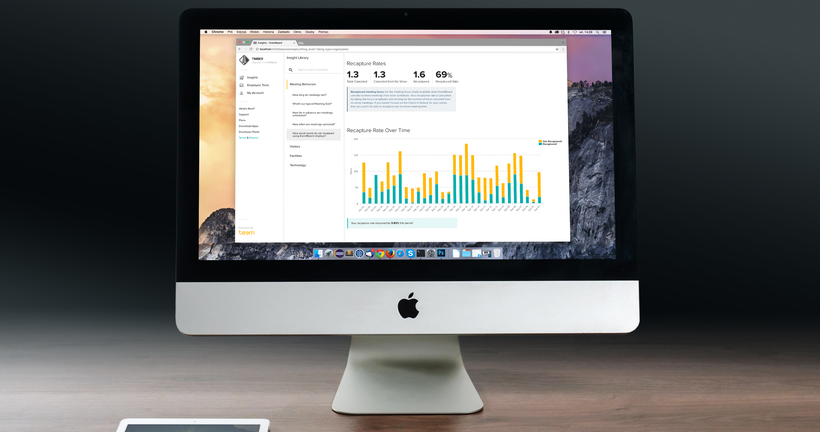 Teem offers many features that help optimize workspace and workflow.
• Check-in: Before the start of a meeting, the meeting administrator checks into the meeting space, reporting back to the software the room is in use. If the meeting is not checked-in after five minutes, the room is returned back to the pool of available spaces, eliminating what the company calls "ghost meetings" or booked meeting spaces without any occupants.
• Zombie killer: Using data pulled from the analytics platform, Teem identifies recurring ghost meetings. After three repeat occurrences, the meeting is marked as a Zombie meeting, and the software will remove any future occurrences from the calendar pool. "This is a great feature for companies that experience major staff changes," Holmquist says. "We've found that some companies have multiple recurring meetings on the calendar from staff members who left the company months, if not years, prior. Deleting those meetings frees up valuable space that otherwise would have been underutilized."
In today's fast-paced world, we need technology that works for, not against us. We all experience the frustration of needing a place to meet, but not having the space to do it. Even more frustrating? Seeing a calendar full of booked conference rooms, but no meetings actually taking place. As Holmquist put it, "We believe that work isn't working — the physical and digital workplace are more at odds than supporting one another. For the first time, the individual worker has more sophisticated technology (such as mobile devices) than the workplace. We used to go to the office to use the copier or the fax machine, but now these technologies are in every home office. Therefore, today, we are trying to combine the digital and physical workplace to increase productivity and overall happiness."

Teem's technology is helping facilities and IT make educated decisions about innovations to its facilities. Holmquist shared the following example:
"We had one client that was experiencing a really quirky pattern. While one of its conference rooms only had capacity for two to three staffers, it was seeing an average of seven people attending each meeting in the room. The client, which was located in the San Francisco Silicon Valley where, let's face it, real estate isn't cheap, wanted to make sure the metrics were right before the team considered expansion. We dove into their Teem analytics to see if the room's data had any insights on why so many people were squeezing into this small space while a beautiful conference room, fully furnished for larger meetings, sat idle across the hallway. We then flew out to the facility and saw the conference room in question — it was a small space with an Apple TV. Having analyzed the data and seen the rooms in person, it became abundantly clear that employees were all using the same small space because the room was equipped with an Apple TV, something no other meeting space included. By looking at how people use and interact with their meeting space, instead of purchasing more office space, the company solved its space issue by installing Apple TVs in the rest of their conference rooms."
When looking to innovate a space, nothing is more powerful than tangible metrics on how the space actually is used. While there's an abundance of software on the market to help us manage the day-to-day needs of meeting spaces, what sets Teem apart is its ability to provide actionable metrics that help companies make educated decisions about the future needs of their spaces. From redesign to expansion, it isn't hard to connect the dots on how this technology can help our industry better master the needs of our clients.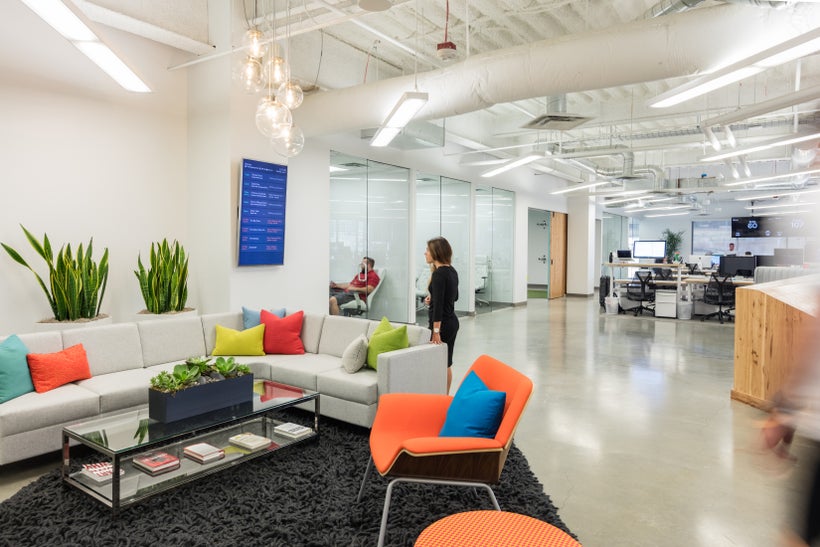 When asked about the future of the workplace and how Teem can help innovate for the better, Holmquist says he loves that "by consequence of mobility and ubiquitous internet and software, work no longer is dictated by upper management. The individual has the power to choose how, when and where they work. We now can hire people who are passionate about their work, and we can use cloud computing and big data to remove the friction, or limitations to the physical workspace we've created, making coming to work better. At Teem, we help foster an ecosystem that curates spaces for everyone to work together. Our goal is to foster an experience where technology, facility and space work together to build meaningful connections in the workplace by allowing technology to help with the things people shouldn't be doing."
This article originally published in The Business of Furniture, a division of Bellow Press, on November 1, 2017. It is republished here with permission.
About the author: Amanda Schneider, LEED AP is a researcher, blogger for the Huffington Post, and the founder of Contract Consulting Group, a research led strategy firm serving the contract interiors market.
Calling all HuffPost superfans!
Sign up for membership to become a founding member and help shape HuffPost's next chapter
This post was published on the now-closed HuffPost Contributor platform. Contributors control their own work and posted freely to our site. If you need to flag this entry as abusive,
send us an email
.