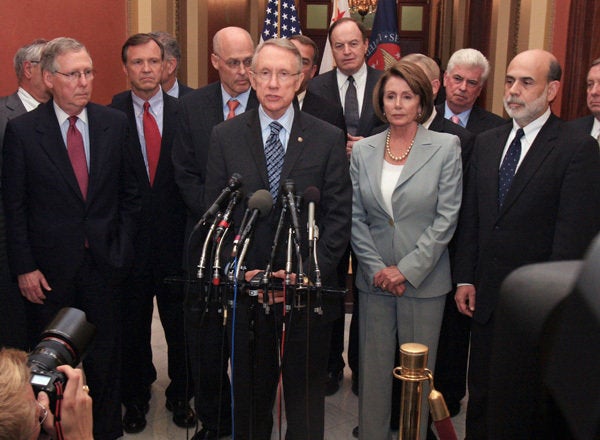 October is both National Work & Family Month and National Disability Employment Awareness Month. As a part of these important celebrations, we should take a few minutes to focus on the impact that workplace flexibility can have on improving employment outcomes for people with disabilities and on improving work life balance for people with disabilities and members of their families.
Increasingly, companies are recognizing the benefits of instituting flexible workplace policies that allow employees to work part time, to work non-standard hours, and to vary where they work. For many people with disabilities and for parents and other family members or people with disabilities, this flexibility can be critical in enabling them to meet their personal and professional obligations. A persistently high percentage of people with disabilities who are ready, willing, and able to work are unemployed or underemployed. Providing increased flexibility is one of a number of things that employers can and should do to try and reverse this trend.
There are many ways in which flexibility can be important. A part-time schedule may be essential for an employee who does not have the endurance to work forty hours a week and for a parent who needs to participate in a child's therapies, take a child to medical appointments, or just to spend more time with a child. Working non-standard hours may be important to help employees who cannot drive align their work schedules with public transportation schedules or to allow employees to take additional breaks to meet medical needs. The ability to vary the place where they work is important to employees with disabilities that make it difficult for them to leave their homes, and it can increase family members' ability to be involved in care and treatment. Some employees seek flexible work arrangements all of the time; others ask for flexibility only intermittently to meet specific needs like attending meetings at a child's school or taking a parent to doctor's appointments.
Under the Americans with Disabilities Act, people with disabilities who work for companies with 15 or more employees have the right to receive reasonable accommodations from their employers unless providing the accommodation would create an undue hardship. A reasonable accommodation is a change in the work environment or in the way things are customarily done that enables an individual with a disability to do his or her job. Changes in scheduling and location of work can be reasonable accommodations. The Family and Medical Leave Act entitles people with serious health conditions and people caring for immediate family members with serious health conditions who work for companies with 50 or more employees to take up to 12 weeks a year of unpaid medical or care-giving leave. Some state and local laws apply to smaller companies. Flexible work arrangements are not a substitute for the right to receive reasonable accommodations or the right to take unpaid self-care or caregiver leave. Rather, FWAs are additional tools that employers should provide to help employees achieve success in the workplace and balance in their lives.
There is an ever-expanding body of evidence that flexible work arrangements benefit employees and employers. Studies have been cited in blog posts suggesting that flexible work policies reduce stress and improve health, and that they increase job satisfaction, productivity, and retention. All of these benefits can contribute to improving employment outcomes for people with disabilities. Almost twenty years after the passage of the Americans with Disabilities Act, we are still looking for solutions to end the pervasive unemployment and underemployment of people with disabilities. It is unlikely that we will find a single solution, but increasing workplace flexibility is a step in the right direction.

For more information about AAPD, please go to www.aapd.com