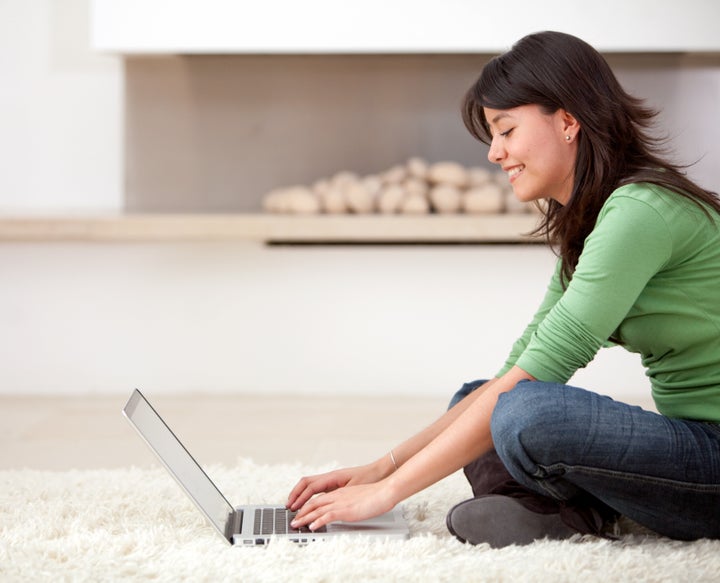 As a longtime advocate for the benefits of workplace flexibility, I feel encouraged when I see signs of progress. Corporations now have dedicated task forces studying the issues and implementing workable solutions. Non-profit research organizations like the Families and Work Institute are publishing solid data that shows how flexible work programs benefit the individual and the company alike. Even the federal government weighs in on this topic through forums and studies sponsored by the White House Council on Women and Girls. We should all be standing up in our home offices and cheering, right?
Not quite. We have work to do. Many pundits and reporters are saying the right thing: "Workplace flexibility is not just a women's issue." But, that proclamation isn't being reflected in the trenches yet. The sentiment hasn't reached the actual working environments of many professionals, because they don't have the option of work options.
There are repercussions of seeing flexibility in the workplace as only good for working mothers. For one thing, it completely stalls the conversation and our progress thus far. When we limit our view of work alternatives as being a "mommy perk," we risk alienating the rest of the workforce and fail to benefit from the full potential of what the modern day workplace has to offer. Leaders need to build flexibility programs based on the needs, desires and functions of an entire team.
It's easy to see why the flex movement is stereotypically seen as a working mothers' issue; they make up a significant portion of employees seeking part-time, reduced hours or telecommuting options in order to meet family obligations. But look at a cross-section of any productive work team, and we inevitably uncover a melting pot of individuals with a myriad of work-life complexities. These can include a single father, a baby-boomer with aging parents or an ambitious young employee pursuing an additional degree. While much of the workforce may still thrive within the confines of the traditional nine-to-five workday, a significant portion can benefit from some form of alternative work arrangement.
Experts agree that workplace flexibility is viable only when both the employer and employee mutually benefit from the program. So how do we know that what's good for the goose (employee) is also good for the gander (employer)?
It makes sense that productivity sustains or improves when individual team members are offered some concessions towards work-life alignment. Various studies show that companies offering flexible work options have a higher retention rate and lower absenteeism. AFLAC's call center saw retention rates go from 87 percent to 94 percent over a two-year period after introducing alternate schedules.
It's been proven that reduced turnover alone affects the bottom line positively. But also consider how a call center offering flex hours can provide split-shift desk coverage for a longer period of time, say 7 a.m. to 6 p.m. versus 9 a.m. to 5 p.m. Or, how a cash-strapped start-up can benefit enormously from the expertise of a former big six accountant as their part-time CFO. Entire teams benefit from improvements that stem from flexible work options, not just individuals.
As company leaders begin to understand the positive impact from a team flexibility approach, the question naturally turns from why to how. In the second part of this post, we will review some ideas for introducing and managing team flexibility within an organization.
Allison O'Kelly is founder/CEO of Mom Corps, a national professional staffing firm with a focus on flexible work. Launched in 2005, Mom Corps has helped champion the view that flexibility is a benefit to not only professionals but to the companies that employ them. More may be found at MomCorps.com, @AllisonOKelly and @MomCorps.
Related
Popular in the Community