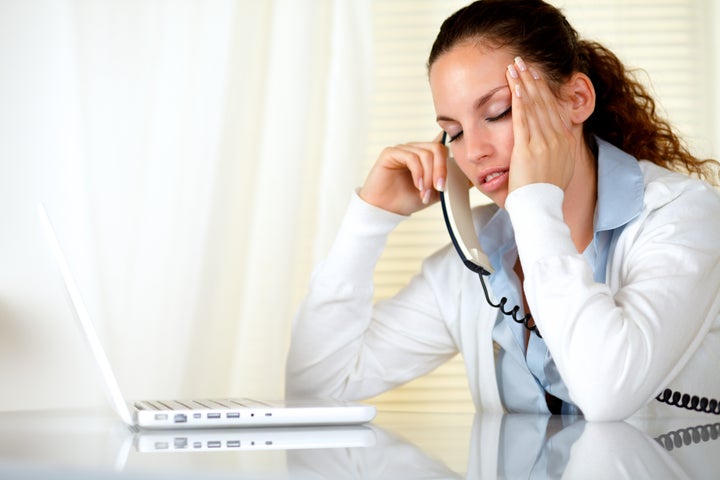 Why aren't businesses and out-of-work professionals connecting? Even with the more than 20 million Americans unemployed or underemployed, companies are saying they can't find the "right people" for their open jobs (which reports estimate to number around 3.4 million). Hiring managers claim that job seekers lack the "necessary skills" to fill these roles, but in actuality, it is the way organizations operate that may be causing the disconnect.
Every day we meet with or talk to highly-educated professionals with sought-after specialized skills who turn down offers because they are looking for a work environment that is more progressive than what many of the companies today are presenting. These professionals have a desire -- or need -- for some element of flexibility in their work arrangement for any number of reasons. But surprisingly, these typically minimal allowances are falling on deaf ears.
Passing up a strong hire because he or she needs to work from home on Fridays (for example) hardly makes sense in this day and age. A company's human capital is what gives it a competitive edge and attracts other talented professionals. By evolving its perspective and implementing flexible work programs, a company can expand its reach for talent tenfold.
Here's why. There are likely millions of applicants out there who fall into at least one of these groups:
1) They aren't interested in working full time from an office.
2) They require flexibility for personal reasons.
3) They don't want to relocate.
Still, many organizations wonder why they should have to make accommodations for potential employees. If a person needs a job, why can't he or she come into the office? Or, remote working is too disruptive and will turn my company upside down. In actuality, here's how the above plays out on the business side when organizations are open to alternative workplace options:
1) The company saves on real estate costs and other operating expenses through an office-sharing environment.
2) The company reduces benefit and salary outlays depending on the type of flexibility programs offered.
3) The company circumvents geographical limits and increases hiring pool through remote work options.
As employers and employees shift perspectives and progress to a work/life synergy that benefits both aspects of our lives, we will continue to see increased productivity, heightened engagement and renewed focus. Technology now enables our workforce to stay connected and remain dynamic. Supervisors are learning to manage remote teams with great success. And employees are working smarter with a focus on results instead of hours required in the office.
Many business leaders are hesitant to hire right now given current and lingering economic conditions and substantial unknowns that surround the upcoming national election. No matter where they fall on the political spectrum, they are aware that November could bring about significant change. Companies are challenged to keep pace within a very complex and competitive marketplace. This is a time for agile business practices. A flexible, variable and as-needed workforce comprises a recession-proof hiring strategy that will move projects forward and adjust with the needs of the company.
It's never easy to change from a system that has been in place for decades that seems to be working well enough. But here's the dilemma for organizations not offering at least some form of alternative work options -- there are enough companies and other options available to professionals today that finding a job matching their lifestyle needs and preferences is no longer an insurmountable obstacle. It could be you or your competition.
Related
Popular in the Community