Leaders of great organizations earn their way to the top by understanding and embracing what's best for their stakeholders. This includes fostering environments where employees are more than just productive and successful; they're also happy and healthy.

Workplace health is far more than a trendy phrase for the 23 executives who comprise the American Heart Association's CEO Roundtable. These men and women have spent the last two years working together to research, test and share best practices to invest in their most valuable asset: their employees.
In the coming weeks, this group will release several new initiatives that help build a culture of health in the workplace. The CEO Roundtable members and their employees have been critical in developing the solutions to drive us toward our ambitious vision, as you may recall from this column last summer.
While we are excited about the great strides these initiatives will produce, we also know there is much to celebrate about the wonderful work already being done within each of these fine organizations. A great example is at AT&T under the leadership of Randall Stephenson, one of our founding CEO Roundtable Members.
I'm happy to turn this spot over to William A. Blase Jr., AT&T's Senior Executive Vice President for Human Resources, for more details about his organization's efforts -- and successes.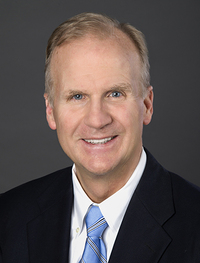 The research is compelling and well established: Healthy employees are happier and more productive. It's also clear that when they take charge of their own health, the best outcomes follow.
For decades, AT&T has provided excellent health benefits. But we found benefits alone aren't enough. To help employees along their own wellness journeys, we launched our Your Health Matters wellness program in 2011.
As part of this effort, we issued our first Chairman's Challenge in 2012. The program invited employees to set measurable goals for getting healthier. About 15,000 people met the challenge to lose weight, stop smoking and engage in other healthy activities. This company-wide effort was so popular our business unit leaders and other employee groups launched their own Challenges.
Building on that success, we launched Chairman's Challenge II this year. Participation jumped 67 percent to around 25,000 management and union-represented employees, contributing to the overall CEO Roundtable directive to "meaningfully engage more than 2 million employees with the goal of creating a healthier America."
Our "Challengers" competed as individuals and teams, with six winners selected by employees. AT&T recognizes the winners companywide and donates funds to the charities of their choice.
During the four months of this year's Challenge, employees logged almost 2 million miles -- enough to go around the world 80 times -- and lost an amazing 40,000 pounds. Let me share some of their stories:
Through the Challenge, one California employee with a heart condition lost 39 pounds, reducing the number of prescriptions she needed by nine.
In North Carolina, another employee has changed his life since his heart attack. During the Challenge, he ran a 50K Ultramarathon (31 miles) and an 80K trail race (50 miles) through the Blue Ridge Mountains. "I feel better than I did at 20," he said.
An Illinois employee was stressed as the caretaker for both her adopted grandson and her critically-ill husband. "Dealing with nursing homes, lawyers and so much more, there was no time for me," she said. She met her challenge of finding some "me" time, losing 30 pounds and going to the gym.
Twelve employees in Missouri created a team challenge. Together, they did more than 224,000 pushups representing each AT&T employee paid by direct deposit and 9,000 burpees representing each employee still getting paid by check. If you've ever done burpees, you can imagine they would like those 9,000 to switch to direct deposit pretty badly.
Another team of 11 employees from across the country raised funds to fight pediatric cancer by completing a different healthy activity each week.
And finally, a team of 10 employees from New Jersey came together to create a healthy lifestyle that would last a lifetime for themselves and their families. By the end of the Challenge, they lost 9.8 percent of their total body weight.
Hard work like this translates into a healthier, more energetic way of living. It benefits not only AT&T but also individuals and their families. We'll continue to find ways to encourage our employees' wellbeing and help create a healthier America.

Popular in the Community