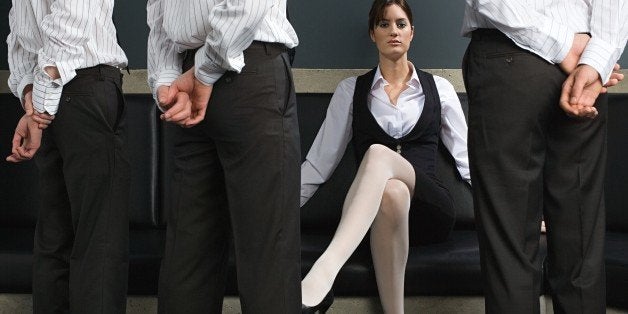 The first time Heather Huhman experienced unwanted advances from a co-worker, she was just 15. Unsure of what to do, Huhman reported the man, who she says had been harassing her at work and following her home, to authorities at her company.
Though Huhman said her co-worker was ultimately fired, she endured the conduct for several months after she reported it while she waited for her complaint to go up the chain of command.
"I lived in fear every single day," Huhman, now 30, said of that period.
Huhman's story illustrates the unfortunate conundrum many workers face. Though a significant share of Americans are victims of sexual harassment in the workplace, many don't report it out of fear of retaliation, worries their co-workers will make them feel ashamed by the experience and other concerns, experts say.
Thirteen percent of respondents to a recent HuffPost/YouGov poll reported having been sexually harassed by a boss or another superior, and 19 percent have been harassed by a co-worker other than a boss or superior. Of those who said they'd experienced sexual harassment, a full 70 percent said they never reported it.
"Most people don't talk about it, they suffer in silence," Huhman, who now owns a digital marketing firm, said. "There is a lot of shame that goes into when people treat you like that."
Indeed, while the Equal Employment Opportunity Commission received about 7,500 charges of workplace sexual harassment in 2012 -- a number that has been fairly stagnant over the past few years -- the actual number of people who have experienced sexual harassment at work is likely much higher, according to Fatima Goss Graves, the vice president for education and employment at the National Women's Law Center.
"It's really difficult to measure because there's a whole host of reasons why someone would never complain in the first place," Graves said. "It's a tough situation. You don't necessarily want to take on the hassle, expense and personal costs that are involved."
Victims often don't report the harassment, Graves said, out of concern that they'll be made to feel they're somehow to blame for any unwelcome advances and because the various routes to complain -- which can range from reporting the conduct to your company's HR professionals to filing a lawsuit -- are hard to navigate.
In addition, fear of retaliation is a "legitimate" concern, Graves said. A recent ruling from the Supreme Court may also make that path more difficult, by making it harder for workers to sue businesses for sexual harassment, discrimination and retaliation.
Huhman said the second time she was a victim of sexual harassment (later in her career, at a different job), she reported the conduct to human-resources officials, who doubted her claims. After that, she stopped getting new assignments and projects, while the person who victimized her continued in his career.
"It's unbelievable to me that this kind of behavior would even remotely be considered acceptable," she said.
The HuffPost poll found that one in five women said they'd been harassed by a boss, and one in four said they had been harassed by another coworker. And although women were more likely than men to say that they had been victims of one or both types of sexual harassment, men also reported being sexually harassed -- 6 percent said they were harassed by a boss and 14 percent by a coworker.

In addition, 21 percent of respondents to the poll said that they had witnessed someone else being sexually harassed at work. Among those who had, only 33 percent said that they had reported it.
"The bottom line when you're talking about harassment is that it's truly one of the most significant barriers against someone's ability to do their job," Graves said.
The HuffPost/YouGov poll was conducted Aug. 19-20 among 1,000 adults using a sample selected from YouGov's opt-in online panel to match the demographics and other characteristics of the adult U.S. population. Factors considered include age, race, gender, education, employment, income, marital status, number of children, voter registration, time and location of Internet access, interest in politics, religion and church attendance.
The Huffington Post has teamed up with YouGov to conduct daily opinion polls. You can learn more about this project and take part in YouGov's nationally representative opinion polling.
Related
Before You Go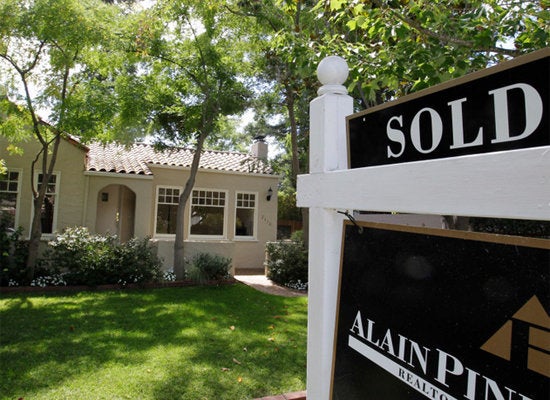 Equal Pay For Women
Popular in the Community