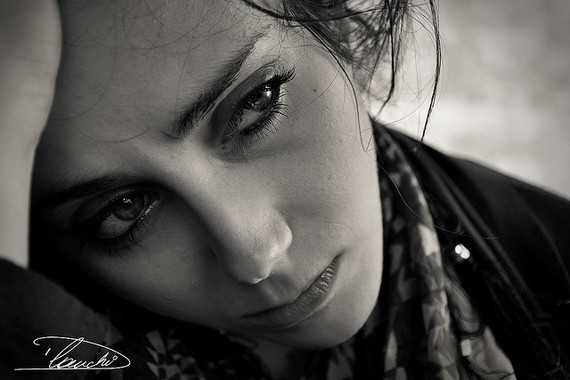 Stress has been called the "health epidemic of the 21st century" by the World Health Organization and is estimated to cost American businesses up to $300 billion a year. - businessnewsdaily.com

It's no surprise that workplace stress is a bigger problem today than even 10-years ago. In the 1990's the term work-life balance was coined to describe the solution for being able to "have it all" and manage it with ease. Time management courses popped up all over Corporate America in effort to help people balance their family, career, health and social life; promising a golden solution via setting priorities, maintaining a schedule and creating time boundaries. People everywhere jumped at the chance to bring solace to their life by way of this new buzzword, but rather than balance many found themselves taking on more and feeling greater pressure to perform better in all areas of life. The result...more stress.
In the early 2000's, the phrase smart-hard work surfaced due to 80 million Millennials (those reaching young adulthood around the year 2000) entering the workforce. Smart-hard work was the business solution for accommodating the Millennial characteristic of performing at higher levels when able to work around the clock-on their own time in their own way. The concept of smart-hard work came on the coattails of ROWE (results only work environment). ROWE was Corporate America's response to the early 2000's push for a more engaged workforce-measuring people's performance based on results rather than time in the office. Corporate's motive for participating in ROWE was increased engagement--a quantifiable link to profit. Both smart-hard work and ROWE was yet another promise to employees that work-life balance was finally within reach. However, rather than balance, people found themselves yet again taking on greater levels of responsibility and feeling increasingly more stressed.
As the 2000's progressed, two seemly catastrophic occurrences hit Corporate America. The first being the great recession. In 2008 and 2009 the US labor market lost 8.4 million jobs. Throughout the country the corporate mantra became "Do More with Less". Those who were still employed found themselves working around the clock in effort to keep up with business demands that required them to take on the responsibility of two or three jobs--resulting in dismal cultures and workplace stress levels hitting an all time high.
The second occurrence was the rise of technical advances. New smartphones, tablets, aps and sophisticated enterprise wide systems promised cost savings, efficiency and finally work-life balance via the connected world. Doing more with less was now possible with a click of a button, but yet workplace stress continued to rise. People found themselves connected to their work 24/7 while a new societal addiction crept into homes and businesses throughout the country. As people spent more time with their heads down looking at their phones, checking email and texting around the clock, online gaming, and living through social media their lives shifted to overload and interpersonal relationships suffered. Work-life balance continued to feel like a pipe dream.
In 2013 Gallup announced 70% of the American workforce was disengaged, and the World Health Organization estimated workplace stress costing American businesses up to $300 billion a year. As we welcome 2016, both statistics are a harsh reality and each continue to rise. So much so that stress has been called the "health epidemic of the 21st century" by the World Health Organization. An epidemic that will be one of the most significant challenges businesses face over the next decade--a threat to engagement, productivity, retention and looming health care costs.
To combat the stress epidemic, businesses and schools alike will need to start teaching stress reduction skills such as mindfulness and meditation--skills that are proven to reduce anxiety and stress and increase focus and resiliency (Harvard Health Publications). The reality is that the stress factors of today's work-life will continue to increase. Chaos will continue to surface. And progression guarantees new challenges that will no doubt contribute to engagement dilemmas and continued workplace stress. The solution is to help the American workforce attain a calm state of being and reach true work-life balance.
Although introduced in the 1990's, work-life balance is needed more today than in the past 30-years. For the sake of both human health and business productivity, we need businesses throughout the nation to actively support people in their effort to reduce stress and find a healthy "balance" in their lives. That said, the definition of work-life balance has evolved. As once believed, it's not attained through external factors (work schedules, technology, process, policies, etc.), it's an internal state of being. True work-life balance is a calm mind and body that allows someone to navigate decisions and challenges, honor their personal values, show compassion for others and perform at optimal levels with joy and ease.
For businesses, this means meditation training will need to be included in leadership programs and executive coaching. Mindfulness will need to be part of team meetings, incorporated into value systems and taught to employees at all levels. Environments, schedules and cultural norms will need to reflect compassion and kindness, and opportunities for people to "get away" and relax will need to be readily available far beyond what can be found in corporations today. Employee health will need to be owned and supported by every executive throughout the business.
In order to overcome the health epidemic of the 21st century, Corporate America needs to turn its attention back toward helping people finally achieve true work-life balance. It's then and only then that the United States will begin to win the battle on workplace stress, collectively improve engagement and achieve a workforce that's healthy enough to move our nation forward. Learn more about Gina Soleil's coaching practice and work-life balance workshops.
Related
Popular in the Community