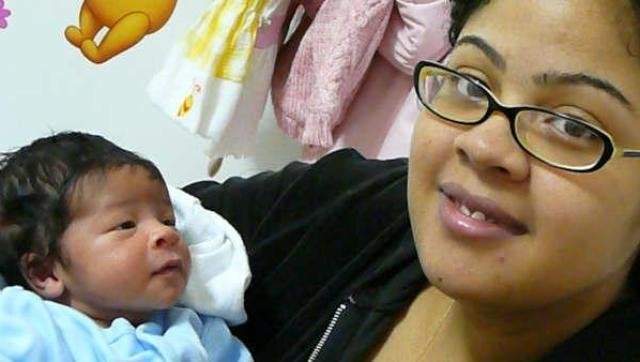 Workplace Wednesdays is a weekly column designed to shed light on what it's like to be pregnant and working in America -- the good, the bad and the inspiring. This week's story is Jamera Lee Massop's of Jamaica, NY.
In 2006, I was working as an administrative assistant in New York when I found out I was pregnant. While I wasn't making a ton of money, I had some savings, lived very frugally, and could support myself just fine. I didn't think my pregnancy would be a problem in my workplace, so I told my company at the three month mark that I was expecting. Big mistake. I knew that a colleague of mine had recently taken medical leave for a personal illness, and my bosses frequently complained about having to make accommodations for their absence. Still, I never imagined that it was such a problem that they would find it more efficient to simply fire me when I was six months pregnant, with no regard for my health insurance needs, financial future or that of my unborn baby.
I didn't see the firing coming until the day before I was terminated. The company's general email inbox, which was my responsibility to check, started to fill with applicants coming from a Craigslist ad offering a position that sounded a lot like mine. Still, I was shocked when my boss sat me down and simply said, "I'm firing you."
"Give me the reason," I said. My boss pulled out a copy of my employment contract, now marked up with highlighter. "We don't have to give you a reason," my boss said, pointing to the highlighted section of my contract. Your contract says we can terminate you at any time for any reason."
I told them that firing a pregnant woman was illegal and that I would take them to court. They in turn offered me a very small settlement in exchange for confidentiality. I refused, and they then turned my best friend against me, telling her that they would get her green card through if she convinced me not to take the company to court.
My friend couldn't convince me, but in the end, my company had little to worry about. The few lawyers who were interested in the case believed that we could win, but said that it would take years to settle. I had a baby on the way and no full-time job to depend on -- I did not have days to spend on this case, let alone years. So I signed the papers, put the tiny settlement into my savings account, and pounded the pavement for work. Within two days after being fired, I had secured multiple temporary positions to cobble together an income. Most days were spent working retail and standing for eight hours, which caused my feet to flatten -- I have not been able to wear heels since. But I was grateful for the work.
I saved every single cent I could, working seven days a week until the morning of the night that I went into labor. My son was born by emergency C-section on February 13, 2007. I was proud of myself for creating my own paid maternity leave -- I knew that I had enough money saved up to stay at home with my son for at least 3 or 4 months, and so I went to live with my mother to avoid paying rent during this time so I could take care of my child and heal from birth.
When my son was two-and-a-half months old, I was mostly healed and I started actively looking for a job, with no luck. I am a hard worker, with great experience in a variety of fields, but I couldn't get work anywhere. Also, I was uninsured, so every medical visit for me and my son had to be paid for upfront and in cash, to the tune of around $100 per visit, not including vaccines and lab work. Even stretching as far as I could financially, without my job to come back to, which I was expecting prior to getting terminated, I was finally completely broke and broken by the time my son was five months old.
I had to do what was best for my son, and in our case, that meant swallowing my pride and entering the shelter system in New York City, the only place where I could obtain the resources I needed to get myself and my son on any kind of track for success. With the support of the shelter, I was able to find a job, which enabled me to save and network to better jobs so that two days short of my one year anniversary of arriving at the shelter, I was able to leave for our own apartment.
I have been self-sufficient for over four years. I work as a certified QuickBooks bookkeeper for a variety of small businesses (I do remote freelance work in my spare time if anyone reading this needs assistance). I usually work around 10 hours a day, and I am proud to say that I make too much money to qualify for any sort of help for me or my son, but it stings that I still can't afford health insurance for either of us. Still, things are much better and are always looking up.
The snowball effect from my company getting away with firing me when I was six months pregnant will always stay with me. I would never have ended up in the shelter system if I had just been allowed the dignity of maintaining employment to take care of my family.
The current rules and regulations are so poorly written and non-committal that it is easy for companies to get away with dirty dealings like what happened to me. These businesses know that we women are too weak to fight back and in this economy, that we are so very replaceable. In a sense, the employers are God and they have the right to these choices and you don't have any right as an employee. Better laws with more protection need to be put in place. They will always find a way around the current laws. To them, we are a liability that they don't want to afford-which is such a short-sighted thought process.
I am done having kids, but I would gladly say goodbye to a few dollars out of my monthly paycheck to avoid this happening to any New Yorker in the future, especially if the fund also supports other temporary injuries or illnesses that can affect anyone at any time.
I compare the current lack of paid family leave in America to people who complain about paying their taxes. I tell my bookkeeping clients that it's better to pay your taxes on time instead of delaying and having to pay penalties and fees on top of the taxes. The overwhelming majority of moms just want to work hard to provide for our families. Me getting fired while pregnant, running through my savings after five months, not being able to find a new job, and then, despite my best efforts, ending up in a shelter because that is the only place I could find the support I needed to get my family back on our feet, doesn't just penalize me and my child. It hurts everyone and it costs us all. I'd rather see mothers at work making money and paying their own taxes than in the system, which is way more expensive for our country than contributing a minimal amount to a paid family leave program.
Thank you for giving me the opportunity to share my story.
-- As told to Nancy Redd, , HuffPost Live Host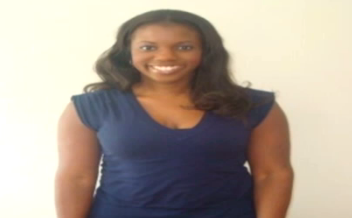 Pregnant Women Who Were Discriminated Against At Work