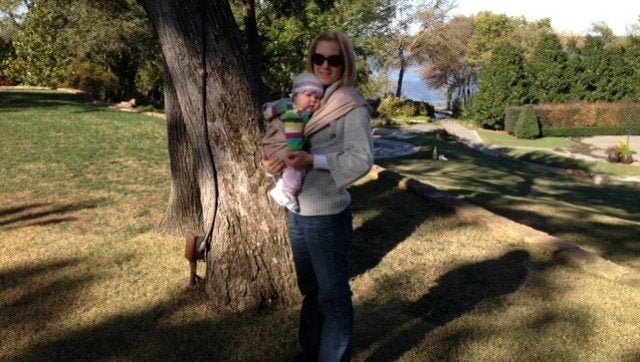 Workplace Wednesdays is a weekly column designed to shed light on what it's like to be pregnant and working in America, the only developed nation without paid maternity leave -- the good, the bad and the inspiring. This week's story comes from Kimberly in Dallas, Texas.
When I had my first child I was in graduate school, so I have to admit I was pretty ignorant about the lack of maternity leave in this country. I am from Canada where they have a 12-month maternity leave program.
I found out I was pregnant with my second child the week I started a new job as a psychologist in Texas and therefore didn't qualify for FMLA because I had not worked for my employer for 12 months. My company has a 60 day unpaid personal leave policy, which is what I was told I would have to take.
Fortunately, I have an understanding boss who assured me he would allow me to take 90 unpaid days and hold my job for me. While this offer seems "generous" on the surface, the reality is that it would take 6-12 months to find a psychologist to fill my position, so it was easier to allow me 30 more days than to replace me.
About two weeks before my delivery date, HR informed that if I planned to take 90 days I would lose all of my benefits--health insurance, 401k, paid time off, and more. Also, when I returned, I would have to restart my three-month probation period. During probation, I also would not get health insurance, nor could I accrue paid time off. This meant four months without my own health insurance.
Because I had to return to work in just 12 weeks I also made the difficult decision to stop breastfeeding. I could have pumped at work as many women do. However, I see the same patient load that I used to see in five days in four now so that I can spend more time with my family. I already feel as if I can't accomplish everything I need to in an eight to ten hour day. I can't imagine having to take three fifteen minute breaks throughout the day to pump on top of it.
My husband and I made the decision to move from Canada to the U.S. 12 years ago, well before we had children. We live a very comfortable life, however, it is times like this that I wonder if we should move back home. As I was returning to work after just 12 weeks, it was so hard to watch my friends back home enjoying their 12 month maternity leave with their babies.
The part I find most difficult is that on weekdays I'm lucky to see my daughter for an hour, maybe two. She's sound asleep when I leave the house in the morning and goes to bed at 6:00 p.m., so depending on my caseload and traffic, there are many days that I don't even get to hold my daughter. Some days I consider quitting because of my "mommy guilt." But I went to school for seven years to earn my PhD and I love what I do. I just wish I had a little more time to bond with my baby.
I hope women in this country will stand together one day and demand the time they deserve to share with their babies. I'm conscious every day of the fact that I will never get this time with my daughter back. I hope that one day I will look back and feel good about my decision to return to work, but every morning I drive out of my driveway, it feels as if my heart breaks a little more.
-- As told to Nancy Redd, HuffPost Live Host
Want to join the fight? Click here to sign a petition to help working mothers nationwide. Working Mother and the National Partnership for Women and Families already have 48,000 signatures from people who want to make paid parental –- maternity and paternity –- leave universally available to U.S. workers by 2015.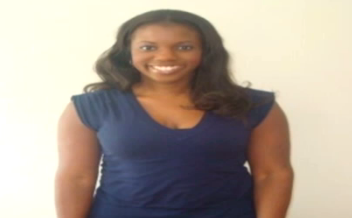 Pregnant Women Who Were Discriminated Against At Work