Workplace Wellness Ambassadors Making a Difference!
"Paula begins (her Sugar Workshop) with a breakdown of inhibitions by having us follow her in a wild dance routine to get our blood going, and then goes on to 'break down' the truth about the sad situation our society is in because of sugar.
There is no sugar coating of the truth here; in fact, she provided us with an easily understood explanation of the chemistry of sugar and corn syrup and how we were all hijacked into eating and drinking beverages that we did not know would lead to our obesity epidemic. Be prepared to take notes...and then action. Paula is a fun and dynamic speaker."
"I can't TELL you how fantastic your presentation was and how much people LOVED it!! Mike, the hospitality person taking care of the food for your workshop, came into my office today and said that this morning he almost drove into Dunkin Donuts like he usually does to get a donut and coffee, but he thought twice and decided not to (because of your awesome inspiration!). Thank you, thank you, THANK YOU!!"
When I talked with Paula not long ago, she shared that her workshop goal was to create a captivating environment that kept her participants inspired, engaged, and fully attuned to her message. To facilitate such, she incorporated dynamic and applied learning strategies, such as a dancing activity adopted from one of our Master Ambassador program webinars.
"This was the first time I incorporated dancing in a workshop. I just knew the audience needed a wake-up after sitting for 3-4 hours in their cubicles. The response was very positive," Paula said.
An educator at heart, Paula enthusiastically shares additional workshop delivery strategies from her Sugar Workshop.

Here are a few of Paula's "participant-centric" workshop strategies:
1. Use stories and personal experience: "My intro commences with the sharing of my experience as a Registered Nurse and Cardiovascular Perfusionist managing and caring for people living with chronic diseases. My hope is to bring reality to the forefront through the way I describe things."

2. Incorporate experiential learning: "In my workshops with Rotary Clubs, networking, women groups, etc., I've found that the participants who eat during my presentation always experience a wake-up call when they start to analyze what they just unconsciously devoured."
3. Use a variety of learning methods:"I often use a PowerPoint presentation and pass out a worksheet that already has the answers in bold for them to easily follow along and spaces for them to take notes. For the kinesthetic learners, I include visual demonstrations (using props and my hands...along with a PowerPoint slide) of how blood sugar works in our body. I pass around commonly consumed food items with an attached card indicating the amount of sugar per serving so they can visually see just how much added sugar they are ingesting."
Paula's primary goal as a Workplace Wellness Ambassador, Health Coach, and Registered Nurse is to increase awareness of the impact sugar, particularly hidden sugars, has on one's health, energy, and work performance. It is also her aim to help curb the growing sugar and obesity epidemic. Paula says,

"People always tell me they don't eat a lot of sugar - but their definition is 'self-added' sugar. Once they are fully aware of the sugar they are actually consuming, they then begin to understand and address the silent cause of brain fog, drowsiness, irritability, stress, etc.
People really DO NOT fully understand how pervasive sugar is in their diets and the health implications of over-consuming sugar, the 'sugar blues' being one of many. While working as a Case Manager in the Home Health field, it became quite evident, the life-debilitating effects sugar had played in my patients' lives."
As Founder and Director of KWC Inc.'s global Workplace Wellness Ambassador Certification Programs, I am proud to report that it is the dedication and spirit of Ambassadors such as Paula that is helping to move the needle in creating cultures of health, resulting in healthier and more engaged employees, as well as increasing the number of health-oriented workplaces.
Through peer mentoring and collaboration, Ambassadors such as Paula are inspiring other KWC Inc. trained Ambassadors to create dynamic workshops and experiential-based learning opportunities for their clients and the employees they serve.
Paula's sugar workshop has also inspired KWC Inc. to add a new workshop, Taking Charge of the Sugar Blues, to its Workplace Wellness Ambassador Certification Programs. One of the many reciprocal benefits KWC Inc. and our Certified Ambassadors get to enjoy is the continuous learning and partnership through the on-going development of workplace wellness initiatives.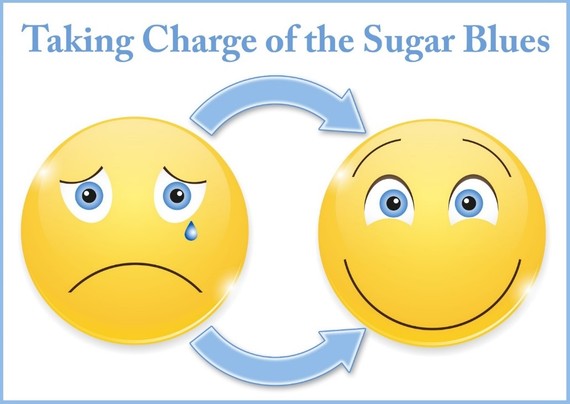 It is my great honor to extend my appreciation to Paula and all our Ambassadors for their dedication and commitment in making a difference in the lives of those they touch and serve. I am eternally grateful and proud of each of you. Thank you. Keep up the amazing work!
Be watching for future posts in our series, Workplace Wellness Ambassadors Making a Difference!