 Across the globe, 215 million children spend their days toiling in dingy factories, scrubbing homes and sitting perched on street corners selling crafts to passersby.
While the statistics are grim, on World Day Against Child Labor, activists are working to reveal the grisly conditions to which kids are subjected and the meager pay these poverty-stricken school-age children take home. On Wednesday, advocates are visiting their places of work, sharing disheartening photos, organizing rallies and disclosing to the world what child labor really means.
According to the United Nations, anyone below the age of 18 is considered a child and deserves the right to education and protection against exploitation.
But in far too many places, kids who have yet to hit adolescence are considered eligible to take on grueling jobs and are deprived of their education and childhood.
A survey conducted by nonprofit Child Rights and You, for example, found that 19 percent of people in South Delhi believe that an individual is a child if he or she is below the age of 10 and most did not know about the laws that prohibit child labor.
The issue of not knowing what constitutes child labor particularly comes into play with domestic workers. According to the International Labour Organziation, 10.5 million kids are employed to cook and clean homes, where they're often subjected to hazardous conditions and sexual abuse.
This line of work, perhaps, puts kids at most risk because there's a "blurred relationship" with employing an entire family, the organization told Voice of America.
But the root of the problem, many activists agree, is that authorities are unwilling to implement the laws that will protect kids from being abused.
When Nisha, a 12-year-old domestic worker in New Delhi, was nearly molested by her employer's son, she sought the help of a nonprofit, Gulf News reported. The organization went to the police, but no action was taken.
"There is no problem in legislations," Shantha Sinha, an anti-child labor activist, told Gulf News. "The problem is with weak enforcements. Because implementation is so lax, there is no fear of the law among perpetrators of such crimes."
WHAT YOU CAN DO: Consider getting involved in the following five organizations that have committed to eliminating child labor and working to pass more stringent laws to protect kids from being forced into working.

Lotus Outreach aims to rehabilitate –- and empower –- exploited women, children and survivors of trafficking through a number of initiatives that offer education and counseling, among other critical programs. Learn how you can get involved here.

For 30 years, the Child Labour Free India Movement has been working to liberate its country's estimated 4.9 million child workers by rescuing slave children and pushing for more stringent laws against child labor. Find out more about the campaign here.

Inspired by the life and death of a child slave, Free the Children now works to liberate young people from poverty, exploitation and abuse by partnering with schools and families. Learn how you can get involved here.

Supporting 13 victim services programs around the world, the Somaly Mam Foundation rehabilitates former sex slaves and gives them the education and skills they need to heal, and develop into empowered and independent women. Find out how you can support the Somaly Mam Foundation here.

Since 1904, the National Child Labor Committee (NCLC) has been working to keep children out of the work force in the U.S. and promoting the rights of children in the areas of labor and education. Learn more about the NCLC's mission here.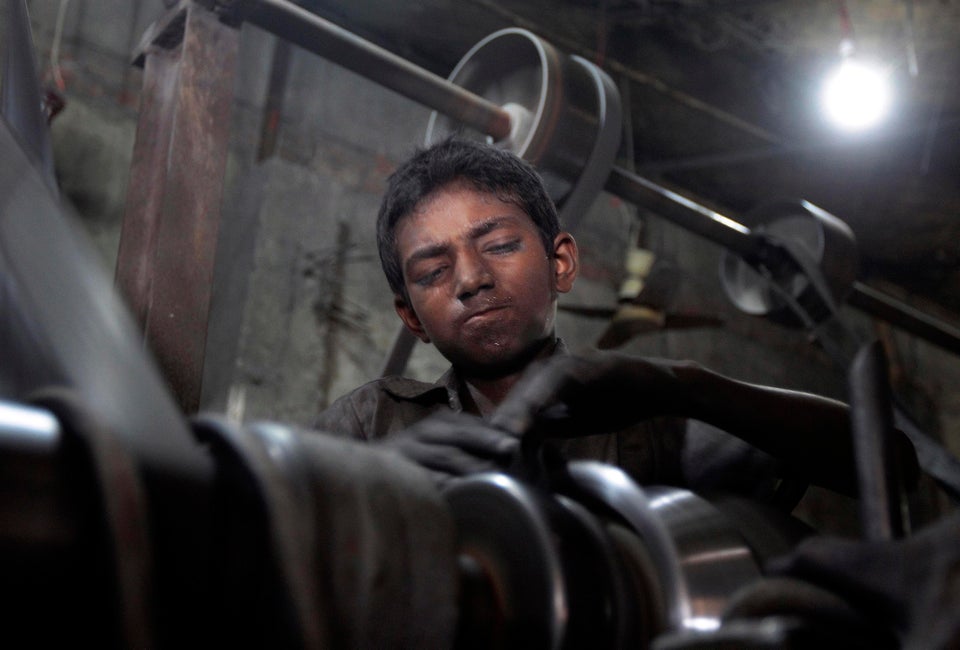 Faces Of Child Labor
Popular in the Community