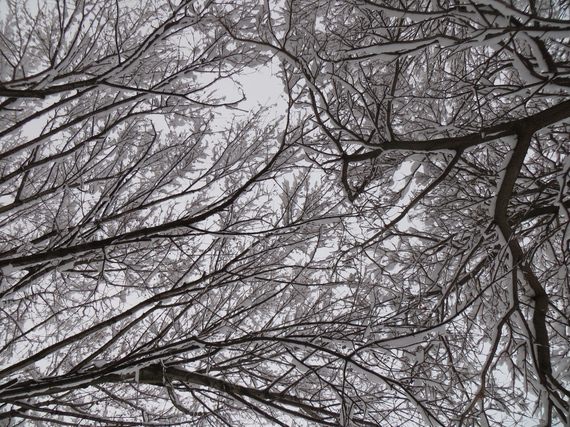 This is a conversation started over a dinner table, a glass of red wine, a chocolate mousse, in a luxurious hotel neither one of us could afford. On the dime of some charity--we talked about AIDS. I will admit I wanted to kiss him. So I didn't. Because as a white man of no privilege, I did not have anything close to consent. He was the frailest and the stronger. I was the old man with the beard. I crawled across the banquet to hear what he had to whisper. I hung on his words.
Young, black, MSM have the highest rate of new HIV infections in the nation. Roughly 12% of young, black, MSM in Atlanta will seroconvert this year. Honestly, I wanted to know what he thought about that. Twenty-four, black, MSM--HIV positive and talking about it openly--"The young man from Missouri will now rip out your guts." I thought. "The young man from Kansas City, who travelled to Atlanta and spoke about HIV--he got HIV."
Let me in just a little, enough to educate myself and maybe someone else. The wine was finished and we parted. A week passed and we went our separate ways. And then I emailed, and we text, and the conversation continued on the phone, and that's how I began to understand something I could only grasp in broad white strokes.
I was fortunate enough to meet Devin. He is a young writer, an activist, and another warrior in a fight to see the end of things like World AIDS Day. He is also among the many young, black, MSM who got HIV in 2014. So, we talked about that instead of the steak tartare.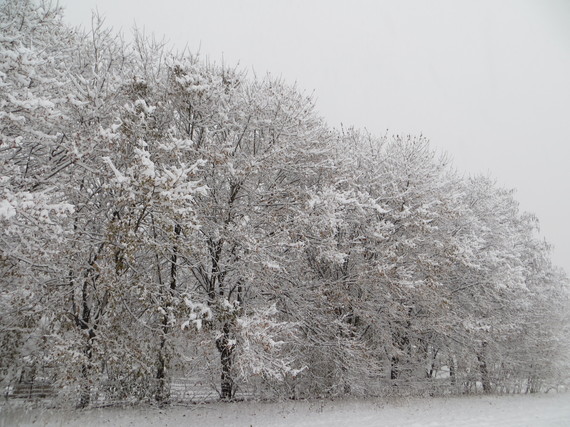 When did you know you were attracted to men?
"I have always had a same sex attraction to men, but I never acted on any sexual impulses until I was twenty years old, and not living at home."
When were you diagnosed HIV positive?
"I was diagnosed January 31, 2014."
Had you heard about HIV prevention?
"Yes, I spent much of my free time throughout the week involved in HIV prevention and outreach volunteer work. This was really the only reason why I recognized the symptoms and changes in my body."
I could say the same for myself. It was the AIDS activist work I had done prior to 1995, May 24 when I seroconverted, that saved my life. When did you begin your outreach work?
"I had been involved in this capacity from January 2012 to November 2013."
What message did you share with people?
"Prevention focused on risk-reduction behaviors and condom use. Effective prevention strategies are culturally affirming, and considerate of both race and sexual orientation. Prevention education was the sex talk I had never received as a child."
Prevention education was also sex education for you?
"Yes. We had an empowerment program at the Evolution Project in Atlanta. We met the grant's requirements with our empowerment group, M Group, and we had flexibility. So we could go deeper into the conversation and talk about sexual practices. And we did, that was my sex education. It's also what saved my life when I seroconverted."
Did you have any early sexual experiences that shaped the way you think?
"I am still experiencing my early sexuality in large part. I never wanted to have many sexual partners, because of my strong Christian beliefs. I have come to realize that starting late, I had a lot to learn about dating etiquette, and negotiating and talking about sexual practices."
How does religion play a role in your life?
"I have a deep relationship with God. I discuss my concerns openly, especially those related to sexual orientation. I respect the convictions of people around me, including convictions against homosexuality. If someone feels they are pleasing God by not engaging in homosexuality, I can accept that. I know that homophobia is not of God. It is rooted in hate and self-righteousness."
That is a near impossible barrier for prevention efforts to overcome--the power religious faith has over families. Religious faith and sex talk rarely go hand in hand--but they should. Did anyone ever disclose to you they were HIV positive?
"Yes, one of my sexual partners did disclose his HIV status. I was open to the idea of sex with him because we were informed about HIV. He also worked in the field, so he knew about prevention. I discussed HIV with my second partner also. With my first partner, we witnessed the death of his best friend from AIDS."
When did this death from AIDS occur?
Why do you suppose this man chose this path, to die from AIDS when HAART exists?
"Medicaid was requiring a face-to-face interview but he was already on life support. I blame a system that marginalizes poor, at risk communities--AIDS is a social disease. His care was inadequate, his mental health especially."
Stigma, mental illness, and just tired of living with the sword of Damocles hanging over your head can accelerate the process of a death from AIDS. Death is a sure bet without medication, and sometimes it's easier than suicide. There is also some evidence of pre-aging in the brain, which complicates mental and physical health. Had he lived many years with HIV?
I also experienced a death from AIDS in the fall of 2013--we have that in common. How did his death affect you emotionally and psychologically?
"It was the first time I ever saw someone die of AIDS--and I was horrified. HIV became real to me then, but it still wasn't my issue. That's what I thought. 'This is someone else's problem--not mine.' Then it became mine."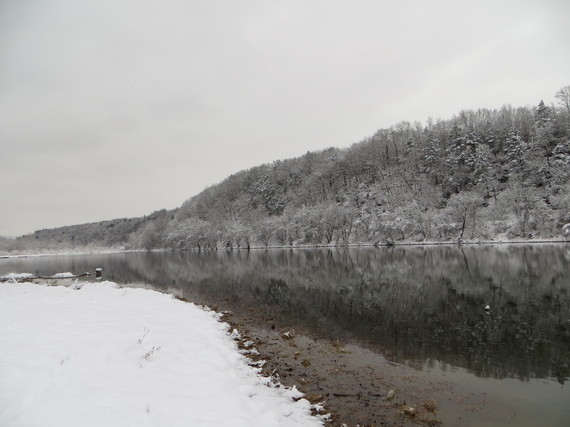 Can you touch on medical mistrust--does it exist in your community?
"Medical mistrust does tend to be a concern within the African American community. Honestly, bad news is another stressor on a long list. No one wants to hear his or her diagnosis is positive. I was a routine tester, every 3 months. I may have wanted to see a doctor, but being young and relatively healthy, I did not know how to access treatment outside of rapid-tests. Two things that I had plenty of were HIV tests and more condoms than I knew what to do with. Condoms were everywhere. I have more than enough for one lifetime--all colors, glow in the dark, different shapes and sizes--male and female condoms."
Why do you think the basic message "Use Condoms" fails to connect with the MSM community?
"You cannot count of condom use all the time."
It would be like asking the heterosexual community to wear them for thirty years to halt population growth. How many couples would be able to maintain it? But that's what MSM are expected to do 100% of the time. Even with the risk of HIV disease it can't be done--human nature. What are your thoughts on PrEP?
"Truvada can save many lives, but Truvada must be taken with food."
We need a better delivery system, a gel or a patch--even a shot. When you can't afford the cost of dinner, daily Truvada use is not a reality?
"I had heard of Truvada at the time of my diagnosis, but I don't know how I could have started the process, having no income. I believe in PrEP, but not as the singular solution to HIV transmission. I believe in rapid testing, disclosure, starting HAART early, and follow up care to prevent new transmission. I hope that providers are sensitive to the range of needs in diverse communities--especially the poor. I think the young, black, MSM community will embrace PrEP--but education is key, so is access and affordability."
Can you talk about disclosure? Do you think disclosure is more or less difficult for young, black, MSM?
"Well, I have chosen to be very open about my status. I have participated in two campaigns where I announced my status to the world. I'm not so much afraid of public perception because I know I decide my own value. I just want to do my part in changing stigma. I would say no, disclosure is no more difficult or uncommon. Testing, knowing your status may be disproportionate, but here is where we can discuss poverty, access to testing, prevention, and quality health care."
What about access to quality health care?
"As a young black man of color, I have a difficult time communicating many of my concerns to my health care providers. One nurse wanted so badly to get me out of her face that she dismissed everything I said with a patronizing tone. I was dealing with the pain of an infection. I sat in an office with her, my case manager, and my mother--debating back and forth the severity of my infection until she contacted a doctor. This is what we go through every day. It's the condescending attitudes and stigma within the medical community--that's hard to take. Access to good, affordable healthcare is a problem within the African American community. We may have medical mistrust for a reason--care in our community is lacking."
Did you see a doctor regularly before you seroconverted?
"I was receiving mental health services. As a student, my anxieties were academic, financial, and social, so I sought out a therapist. After my diagnosis, that all changed."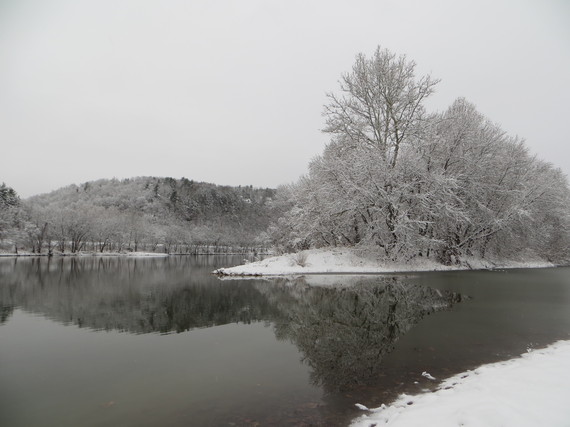 Why do you think young, black, MSM have higher rates of transmission?
"There are a number of possible reasons why black MSM have higher rates of transmission. For one thing, all young MSM must overcome many of the correlated disparities. In Atlanta, where I was living, survival sex often meant couch surfing. My situation was never quite that desperate. I thank my church for that."
You're talking about a population of young men who have no money, no real income or ability to maintain housing, who have sex to keep a roof over their heads. I can relate to that, because when I was young I did the same thing for different reasons. But I suffered the same consequences--HIV disease. A young population is at higher risk because of income disparity. Add to that mix homophobia and now your talking about poor, disenfranchised, wandering youth--not an easy target for prevention--a migrating population for aftercare.
"Yes. Another reason why young, black MSM are seroconverting at higher rates is simply the number of cases within such a small percent of the population. The fact that nearly half of new cases of HIV are in such a small network means my chances of exposure are greater."
What could have been done to help you this year?
"Employment. I spent much of my time volunteering to ensure the health and safety of young people like myself, but I could barely sustain my own living situation. One of the first things I realized right after receiving my diagnosis was I wanted to help others, but I realized I couldn't help myself."
Do you have support at home?
"I have limited support at home. Everyone deals with HIV differently. I choose to be open about my diagnosis, so my support system spans across the country. My best friend in Atlanta, and other POZ people that I look up to in other cities. My family loves me. They don't understand everything that I am going through, nor do they have to."
Did you have any trouble at work?
"I only work part time, and have no reason to discuss my diagnosis. I do discuss my status openly, and have had no issues at work. HIV-related stigma has not affected me so far. But I don't really feel the need to be accepted the way I may have in the past. I experience race-related stigma often, and bias related to my age."
What about education in your community?
"My community is less informed about HIV than I had expected. We need effective education now, and we need it for everyone."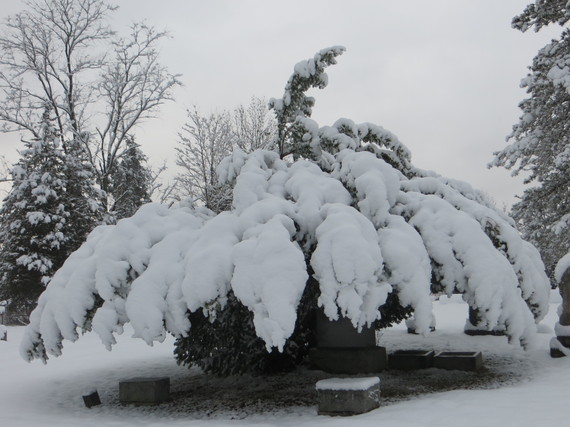 Where do you want to be in 5 years?
"I see myself with a college degree, working in HIV research or policy in some capacity. I hope to be independent and in good health. I hope to be helping others."
Where do you see yourself in relationships?
"A relationship will come if it is meant to be. Right now, I am content to be alone. I am putting my own needs first."
What do you want everyone to know about your community?
"I want everyone to know that the sexual practices of young black men are no different than the sexual practices of any other group; contrary to the images in 'thug' porn. The association of black men with risky sex is nothing new. It is also a gross racial stereotype. We are getting HIV at higher rates because our sexual network is smaller, not because we are having unprotected sex at a disproportionate rate, or failing to disclose. Prevention and education must target issues of income disparity, social status, access to care, homophobia, stigma, the nuances of religious and family life, and sexual practices.
We have to encourage testing as a way to reduce infection. Especially if 20% of the MSM population doesn't even know they're infected. That's the real tragedy. Without knowing, you are a higher risk for infecting others. Knowing, and taking HAART, you reduce the risk of transmission by 97%, I believe. Add PrEP to the mix and you've reduced transmission to about one in a million. That's progress, and it needs to be delivered to my community, alongside social justice. HIV is a virus and a social disease--that is what I believe."
You will help others, and I hope others will help you. Especially when it comes to taking care of you. That is a skill we learn, not one we're born with. It is essential now that you're HIV positive. If you're to survive and beat the odds, you must treat your body well. Some of us, myself included, learned to do this through HIV. Thank you for educating me and being so courageous. In this lifetime, may we both see the end of AIDS.