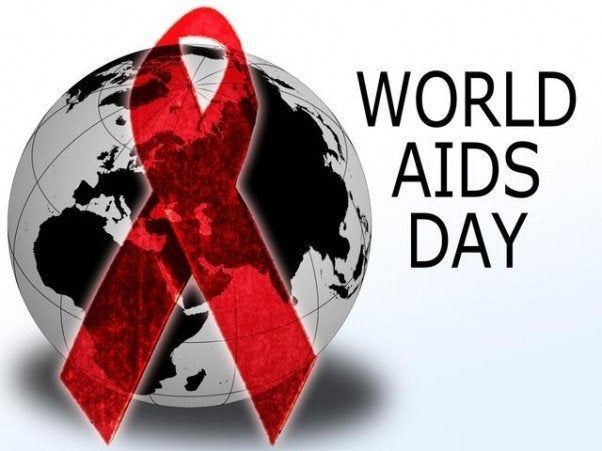 Dec. 1, 2012 marks the 25th annual World AIDS Day. Since the first case of HIV, globally nearly 30 million have died from HIV/AIDS, more than 34 million people now live with HIV/AIDS, and more than 7,000 are newly infected every single day. Couple this with one of the greatest recessions since the great depression, and we have governments, aid agencies and large not-for-profit groups crippled by austerity. This serves to accelerate an epidemic that threatens to destabilize nations. Over the next 10 years, it is estimated that up to 25 percent of Africa's population will die due to HIV/AIDS.
The statistics are quite discouraging.
However, in the words of the Roman poet Horace, "Adversity reveals genius." The HIV crisis we face is no exception. With limited public aid available to support health interventions, it's critical to find cost-effective, high-impact solutions to deliver health prevention tools to people in dire need of them. Integrated prevention campaigns, which bundle health interventions targeting multiple diseases, are proving to provide such a solution. The genius is in the details -- combining multiple health interventions together saves money, generates demand and effectively helps the most vulnerable people, all through integration.
In 2008, Vestergaard Frandsen, in partnership with the government of Kenya, bundled a set of health interventions for vulnerable populations in Western Kenya. This "CarePack" included HIV testing and counseling, point-of-use water filters to fight diarrheal disease, and long-lasting insecticidal bed nets to combat malaria. Participants stood in line for hours to be tested and receive tools to keep their families healthy -- a first in Kenya. Every person was counseled after their HIV test and people who tested positive were referred for further treatment and care.
While the composition of the CarePack seems simple, the outcomes were extraordinary.
Campaign coverage: This public-private partnership campaign reached 47,311 people in seven days -- 87 percent of the target population -- providing universal access targets for HIV testing, clean water, and anti-malarial bed net coverage. Keeping in mind that many HIV testing campaigns will achieve testing rates around 30 percent (mostly due to the stigma associated with testing), this is exactly the news the HIV community has been hoping for.
Low cost intervention: The entire campaign was modeled to cost USD32 per person, including all logistics and commodities. In comparison, the cost of if these interventions were done individually, would be USD61. This is welcome news for the donor community which needs to look for cost effective and cost saving practices in these difficult times.
Early detection: On average, those who were found to be HIV positive in the campaign were found earlier in their disease process. This meant that they had stronger immune systems (average CD4 of 536) than if their HIV status had been found without the campaign (average CD4 of 348). Finding people earlier in the progression of the disease is often the difference between life and death since it is still not too late to save them from often fatal opportunistic infections.
Effectiveness: The most exciting result is that the campaign demonstrated a delay in the progression of HIV. The combined interventions of clean water and bed nets provided a protective effect to the immune system (specifically the CD4 count). The rate of reduction in the CD4 count was slowed significantly, effectively allowing HIV positive individuals to be healthy enough to live without treatment for 27 percent longer than without the CarePack. To put this into perspective, the average anti-retroviral treatment is $700 per person per year, compared to the one-time CarePack cost of $32.
Beyond a discussion of cost savings and cost effectiveness, the real purpose behind World AIDS Day is saving human lives. If we extrapolated the effect of a CarePack campaign covering just people living with HIV in Sub-Saharan Africa, 31,000 deaths would be prevented within two years. All of this can be achieved for 8 percent of PEPFAR's annual budget.
Not surprisingly, many countries have already expressed strong interest in implementing the CarePack campaign in 2013. The Ministry of Health in Zambia is very keen on pursuing the campaign to achieve the United Nations Millennium Development Goals and Zambia's universal access targets.
The fight against HIV is far from over, but we can observe this World AIDS Day with optimism.
Coauthored with Abhishek Raut
Abhishek Raut MD MPH MBA is a primary care HIV physician by training who works as HIV/AIDS Advisor to Vestergaard Frandsen. He has practiced as a clinician and advisor in Canada, India, Lesotho, Afghanistan, and Zambia. He serves as Faculty Associate at Johns Hopkins Bloomberg School of Public Health.
REAL LIFE. REAL NEWS. REAL VOICES.
Help us tell more of the stories that matter from voices that too often remain unheard.