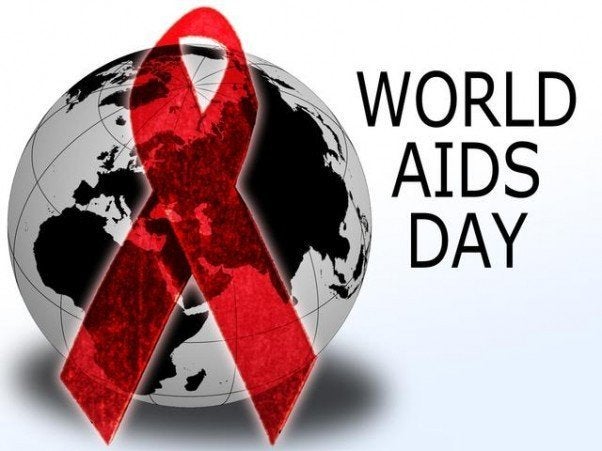 For World AIDS Day, I invite you to consider a different take on the mourning we'll do for those we've lost, the acclamation of the men and women working to end the epidemic, and how we approach the challenges still ahead.
This year, I thought I would talk about dancing and dance music.
But there is a reason I've spent all the effort and time I did to update and reissue the book, and yes, it goes beyond my fond hope of selling many downloads.
The reason is this: Dance music, and the 1970s pop cultural phenomenon known simply as disco -- when dance-music and pop-culture were synonymous -- remind us of our need to have fun.
As I researched the disco years -- the years of my own youth -- it became clear that the 125-beats-per-minute dance-music, like the 'speeded-up jazz' of the 1930s, was the music for the time because it was a hard time, a period of economic uncertainty and fear. Music gets faster as times get tougher.
Faster musical styles, and the dances that accompany them -- think of the jitterbug in the 1930s, the twist in the 1960s, the hustle and bus stop of the 1970s -- provide a way to blow off steam in a fun, socially acceptable, creative, and, very often, erotically-charged way.
Dance music drives people together onto the dance floor, whether in stylized partner dances or the freestyle partner-optional dancing that became popular in the seventies. Some of my own most cathartic dance moments have been solo turns on the small dance floors of small bars, much like the small gay discos that championed disco music in the early 1970s before it exploded into the mainstream.
Dance music, and certainly disco music, is happy music. "Leave your cares behind," sang the popular seventies group Chic, "these are the good times." Its purpose is to give us a happy escape from whatever weighs us down.
Dance is the oldest form of human creative self-expression. Even our cave-dwelling forbears shimmied and swayed in their religious rites. So it's no wonder powerful inner urges move us to shake our booties and get down tonight -- even if no self-respecting person of any age would put it quite like that in 2012.
So how did a 'serious' medical journalist, a longtime AIDS reporter at that, come to write about disco and dance music? Did I lose my mind? Go all soft and fluffy?
Not at all. Disco music and dancing in the 1970s, when I started going to clubs at age 18, reminded us that we humans need to dance and play; they are part of a balanced life. And we need to take that part seriously. Having fun is a serious business, really, because it contributes to our overall emotional, physical and spiritual health.
When our lives for so many years have been regularly knocked out of balance by the losses of our loved ones to AIDS or, as in my own case, from daily carrying the heavy burden of HIV infection, we need all the help we can get to keep us from falling off the beam.
Disco and dance music are joyful reminders that there are happy times to be found, even amidst the hard times, and that we can -- and indeed it's our sacred duty to the memory of our dearly departed -- press onward and, always, celebrate life.
So I will admit, freely and without apology: I love Lady Gaga's "Edge of Glory." With the availability of effective treatment to manage HIV, we now simply need the policies, political will and resources it will take to achieve the 'AIDS-free generation' President Obama has called for.
We are truly on the edge of a glorious day.
Popular in the Community