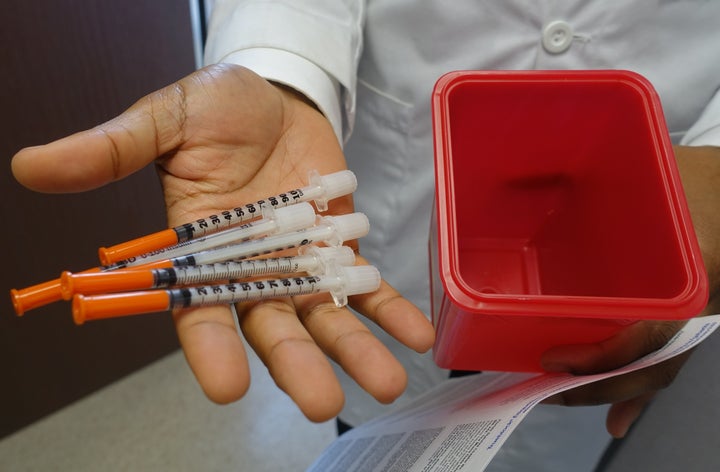 Today, December 1, is World AIDS Day. In 1989, I was arrested in front of the White House on World AIDS Day, demanding that then-President Bush take action on HIV/AIDS.
Among the issues we were demanding action on then, so many years ago, was the availability of sterile syringes for people who inject drugs, so they could stop the transmission of HIV. In the decades since, we have celebrated amazing victories against HIV/AIDS. We now have treatments we could only dream of then. We have pills that will prevent HIV. We have a National HIV/AIDS Strategy. We even have an effective cure for hepatitis C. And we are keeping many, many more people with HIV alive now.
And yet, it is syringe access – needle exchange – that we have been the slowest to win. It is unequivocally one of the most effective and most cost effective HIV prevention interventions we know of. It was developed and promoted by people who use drugs, always on the lookout for ways to protect themselves, their family members, and communities. It has stayed too long in the shadows of the larger HIV/AIDS advocacy movement. Syringe access still happens in urban parking lots and back alleys, provided by unpaid volunteers (of which I am proud to be one), many of us current or former drug users. It was only last year that Congress grudgingly allowed federal funds to be used for syringe access programs (except for the actual purchase of the syringes).
It is not without some anger at the cost of this very slow learning curve that I note the announcement this week from the Centers for Disease Control and Prevention that:
The science is clear: Syringe Services Programs reduce HIV risk and are not associated with an increase in injection drug use. They are a powerful tool that can help us avoid new HIV infections, reduce injection drug use in our communities, and address other health problems faced by people who inject drugs.
I fear the cost in lives of a Congress and presidential administration that doesn't understand that. And I'm ready to get arrested in front of the White House again if that's what it takes to save the lives of people who use drugs.
Laura Thomas is the Deputy State Director, California, of the Drug Policy Alliance.
Popular in the Community