 The World Bank's private lending arm failed to apply its own ethical standards in disbursing millions of dollars to a palm oil company accused of turning a region of Honduras into a war zone, according to an internal bank investigation.
The audit, released Friday by the World Bank's Office of the Compliance Advisor Ombudsman, says IFC staff underestimated the social and environmental risks related to the security and land conflict associated with its investment in palm oil giant Corporacion Dinant.
The audit and the bank's response to it are a major test of World Bank President Jim Kim's pledge to learn from mistakes made in the multi-billion dollar business of providing loans and risk guarantees for IFC private sector projects.
The CAO investigation found the IFC disbursed $15 million to Dinant in November 2009, even though the client was in "apparent non-compliance with its [environmental and social] undertakings in a risk environment that had deteriorated significantly since appraisal a year earlier."
That "risk environment" involved the killing, kidnapping and forced eviction of farmers, journalists and lawyers in Honduras' northern Aguan Valley. Washington-based Rights Action and other advocacy groups accuse Dinant, owned by powerful businessman Miguel Facusse, of turning the area into a war zone. The CAO cites allegations that 102 members of subsistence farming associations in the Aguán Valley have been murdered in the last four years. Forty of the deaths were associated with Dinant property or its security guards. Dinant denies wrongdoing and says its staff are the victim of attacks by armed farmers.
The deteriorating risk environment noted by the CAO was caused in large part by the July 2009 overthrow of Manuel Zelaya, the left-leaning president who visited the Aguan Valley promising land reforms just days before his ouster. Subsistence farmers, without a political ally, took matters into their own hands in December 2009, illegally occupying land owned by Facusse that they say was wrongfully taken from them.
Dinant spokesman Roger Pineda denies Facusse, the uncle of a former president and one of the richest, most powerful men in Honduras, was knowingly involved in the political upheaval. U.S. diplomatic cables released by WikiLeaks say Facusse backed the coup and that his plane was used to fly Zelaya's foreign minister out of Honduras.
Pineda also denies Facusse was involved in drug trafficking. An estimated 87 percent of all cocaine smuggling flights leaving South America first land in Honduras, according to the U.S. State Department. Accusations that Facusse's plantations have been used to land drug-laden planes appeared in another set of U.S. cables.
The World Bank's internal investigation found the IFC "was or should have been aware of a series of public allegations and negative perceptions in relation to its client." As a result, the independent watchdog found the IFC failed to comply with its own integrity due diligence process.
In other words, the IFC was ignoring evidence that its client was involved in a deadly land conflict that has terrorized the people of the Aguan Valley, according to David Pred, executive director of Inclusive Development International, which is following the case closely.
"You've got credible evidence that IFC's client was complicit in forced evictions, drug trafficking, and dozens of killings and was likely an accomplice to the overthrow of a democratically elected government, and there are zero consequences. It really makes you wonder what kind of crimes a company needs to commit before IFC will cut off its support," Pred said in an email.
The IFC's response to the audit said when it appraised the palm oil project in 2008, it thought the risks were "manageable." It also said there was no evidence of land claims in the legal system at the time. The IFC said the political turmoil following the 2009 coup "undermined law and order, exacerbating the trafficking of drugs and arms in the area," but that was no reason to pull out. "IFC chose to remain engaged and work with Dinant to deal with the significantly changed circumstances on the ground and to improve its policies and practices, particularly in security and community engagement in an effort to address the more volatile security environment," the global lending agency said.
The IFC does not acknowledge any wrongdoing by its client. However, it says it is supporting Dinant to implement a massive security review, including a new policy on when the use of force is appropriate. It's also supporting Dinant to work with local authorities to investigate alleged crimes and undertake more comprehensive vetting of security personnel.
"Promising that its client will collaborate with local authorities to investigate crimes that the authorities are themselves complicit in is hardly an adequate response," Pred said.
Honduras, a country of just eight million people, has the highest homicide rate per capita in the world, according to the U.N. Office on Drugs and Crime. Deadly land conflicts, drug trafficking, gang violence and political unrest have created the perfect storm. And Honduras' north coast, where Dinant's private security forces operate alongside government military and police, is considered one of the most violent areas of the country.
The troubles date back to the 1970s, when agrarian land reform handed indigenous-occupied land to farmer cooperatives in the Aguan Valley. Neoliberal reforms 20 years later saw the land transferred and sold to wealthy elite, including Facusse, whose 22,000 acres of land are now growing Honduras' most lucrative crop. His African palm oil is used in food, biofuel and as a bargaining chip on the carbon credit market.
Although the IFC is defending its due diligence regarding Dinant, the institution took measures indicating it wasn't comfortable with the circumstances of its investment. It halted the second half of a $30 million loan to Dinant in mid-2010, following human rights complaints. It also called on Facusse to practice restraint in the land conflicts, according to the CAO.
Despite that, the IFC called Facusse a "very respected businessman" and later approved a $70 million investment in one of Dinant's biggest lenders, Banco Financiera Comercial Hondurena (Ficohsa). That gave the IFC a 10 percent stake in Ficohsa and deepened its involvement with Dinant.
Peter Chowla, coordinator of the UK-based Bretton Woods Project, which monitors World Bank projects, called the IFC's investment in Ficohsa "wildly irresponsible," considering the Honduran bank's connection to the troubled palm oil company.
"Some of the most damaging findings from this case are yet to come," Chowla said.
The World Bank's internal watchdog is conducting a second investigation into the IFC's investment in the Honduran bank, and its "significant exposure to Dinant and other potentially high-risk sectors and projects." The CAO says its investigation should be completed in June.
Kate Woodsome covers international news from Washington, DC, where she landed after spending a decade reporting in Cuba, Cambodia, Hong Kong and beyond. Al Jazeera English, APM's Marketplace, NPR, Voice of America and others have featured her work.
CORRECTION: An earlier version of this story misstated the size of Facusse's land holdings. He owns 22,000 acres, not 22 acres.
Before You Go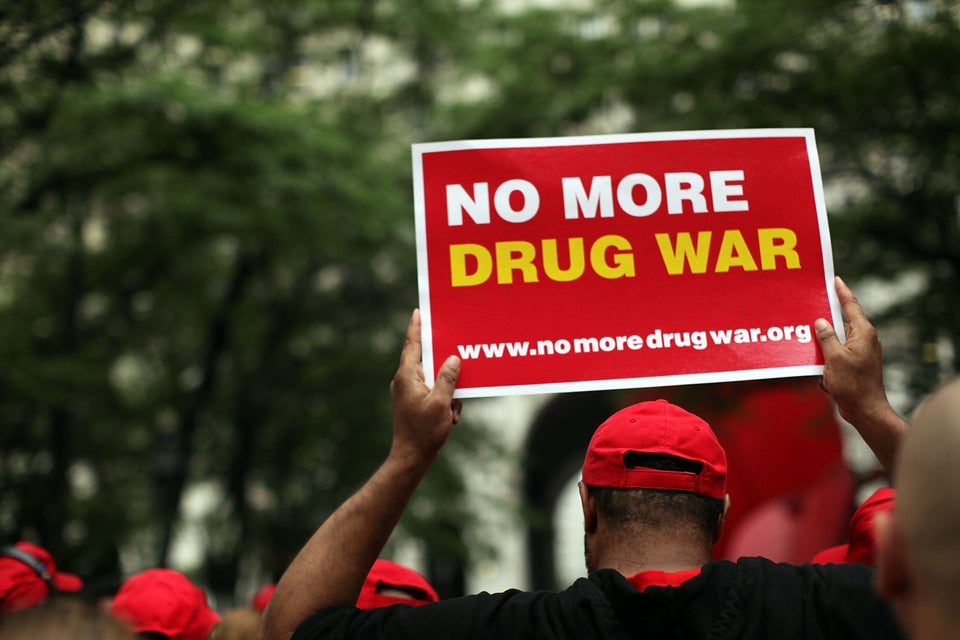 27 Reasons Why The U.S. Shouldn't Lead The War On Drugs
Popular in the Community