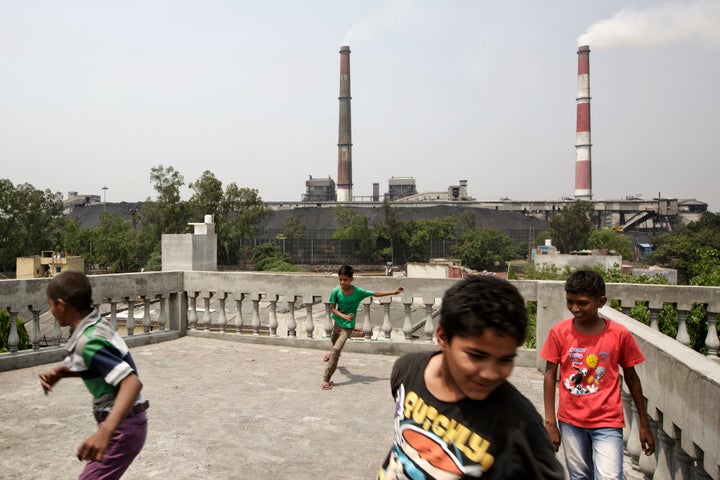 Co-authored with David Pred, Managing Director of Inclusive Development International; and Dustin Roasa, Research and Communications Director at Inclusive Development International
The World Bank Group has secretly funded a coal boom in Asia despite announcing a conditional moratorium on such projects in 2013.
Earlier this year, World Bank President Jim Yong Kim said "If Asia implements the coal-based plans right now, I think we are finished". Yet the World Bank continues to fund coal and other projects that have led to severe environmental damage and human rights abuses through multilayered financial transactions beyond the scrutiny of the public.
The International Finance Corporation (IFC), the World Bank's private-sector lending arm, is funding these projects through its highly opaque support for commercial banks, private equity funds and other financial intermediaries.
During a months-long investigation, Inclusive Development International, Bank Information Center and other human rights organizations, uncovered 91 harmful projects that the IFC is funding through the back door. Many are coal-fired power plants that are accelerating global climate change and deforestation. The research tackled only a small portion of the IFC's sprawling financial-sector portfolio, doubtless leaving many projects uncovered. The findings strongly suggest that the problem is widespread and systemic.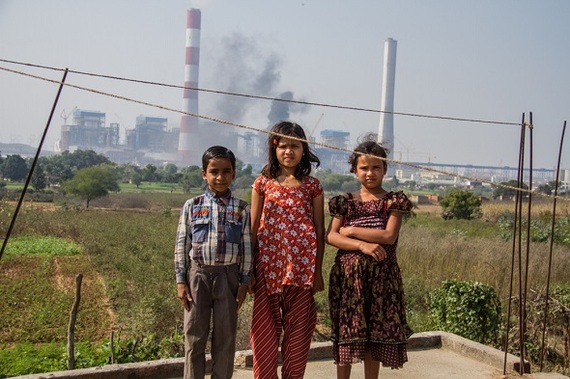 Photo caption: Children living near India's Sasan coal plant, which is owned by Reliance Power. The company has received substantial funding from the IFC's commercial bank clients. (Photo © Joe Athialy)
Financial-sector lending represents a sea change in how the IFC does business. After decades of lending almost exclusively to companies and projects, the World Bank Group member is now outsourcing the bulk of its development work to for-profit financial institutions. Between 2011 and 2015, the IFC provided $40 billion to these financial intermediaries, who then invested the money as they saw fit, with little apparent oversight.
The results of the investigation, released during the World Bank annual meetings in October, reveal that projects and companies financed by IFC clients have forcibly evicted and impoverished tens of thousands of people. They have contributed to climate change, polluted the oceans and rivers, and threatened forests and endangered species. Activists who dare to resist them have been jailed, beaten and even murdered.
The projects come from a range of high-risk sectors, such as energy, agribusiness, mining, transportation and infrastructure. They are located in Asia, Africa and Latin America. The findings include some of the most notorious development projects in the world. Yet until now, the IFC's involvement was unknown.
There is the proposed Rampal coal plant in Bangladesh, which will devastate the Sundarbans, the world's largest remaining mangrove forest, and harm the lives of 2 million people. In Africa, the IFC is connected to some of the continent's largest land grabs, including agribusiness plantations in Gabon, Mozambique and Ethiopia. In Southeast Asia, it is fuelling a destructive coal boom and hydropower projects that have or will displace hundreds of thousands.
What's arguably even more scandalous is how the IFC conceals where its financial-sector investments ultimately end up. The only way to find this information is to use expensive subscription-based financial databases and to painstakingly pore over company records, which places this critical information out of reach for most affected communities.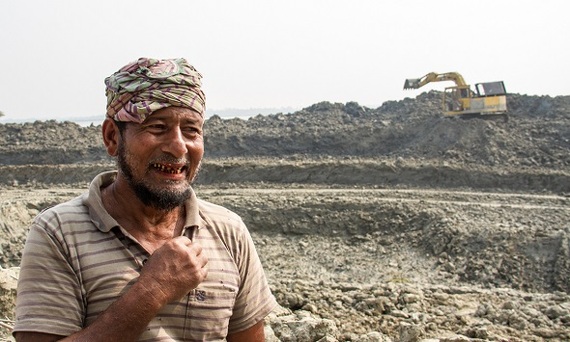 Photo caption: A man evicted by Bangladesh's Rampal coal plant, which will destroy the world's largest remaining mangrove forest (Photo © Joe Athialy)
The exposé lays bare the IFC's climate double-whammy: not only funding a boom in coal-fired power plants, but also tearing down the forests to mine the coal. It demonstrates how IFC lending in the financial sector is out of control and directly undermining President Kim's climate pledges.
Over the next six months, the organizations will publish a series of investigative reports, entitled "Outsourcing Development: Lifting the Veil on the IFC's Harmful Private-Sector Lending," which follows the trail of IFC money and looks at how it impacts people on the ground in developing countries.
The first report examines the contribution of IFC intermediaries to climate change and the destruction of forests. "Disaster for Us and the Planet": How the IFC is Funding a Coal Boom, reveals how IFC financial-sector clients have funded at least 41 coal projects since the World Bank announced its conditional moratorium on new coal funding. These new projects have a combined capacity of over 56,000 megawatts. To put that in perspective, that's the entire coal-generating capacity of Germany.
In the Philippines, the IFC is fuelling a coal boom through two commercial banks, Rizal and BDO Unibank. After receiving hundreds of millions of dollars from the IFC, the banks have gone on to fund at least 20 new coal plants. The Philippines is consistently ranked among the world's most vulnerable countries to climate change, and local communities and campaigners are calling on their national government and investors to uphold the Philippines' bold commitments in Paris and build a low carbon future, rather than locking the country into more dirty coal. One activist who paid the ultimate price for her campaigning was Gloria Capitan, murdered in July this year following her opposition to the massive coal expansion in Bataan, including three projects backed by IFC.
The IFC's response to the report, cited in news agency AFP, came from Frederick Jones, an IFC spokesman: "It (the report) raises important long-term questions about how we need to create stronger markets for clean energy and create incentives for countries and the private sector not to invest in coal, but rather in renewable energy," he said.
The best way for the IFC to help hasten that shift is to stop investing in banks that fund coal and other destructive projects and start bringing its existing financial sector investments into line with its Environmental and Social Performance Standards.
In a letter to Philippe le Houérou, new boss of the IFC, Bibiano Rivera, of the Philippines Movement for Climate Justice, together with groups in India and globally, called on him to listen to the calls of Gloria Capitan and her colleagues, and all those around the world who are struggling to prevent a climate catastrophe, by ensuring that the IFC's new FI investments are coal-free.
REAL LIFE. REAL NEWS. REAL VOICES.
Help us tell more of the stories that matter from voices that too often remain unheard.